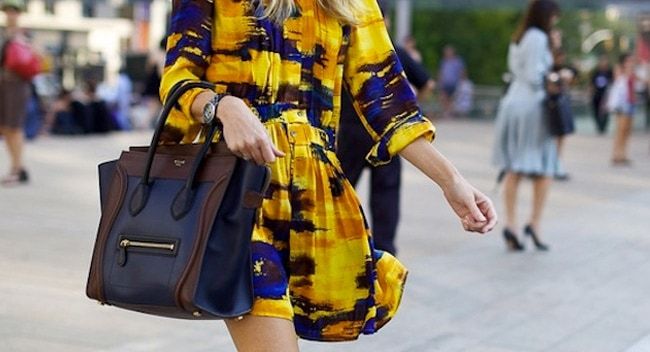 Earlier this year the Stella McCartney print dress was flying off the racks, after being seen on everyone from Nicole Kidman to Gwyneth Paltrow.  If you thought print was dead, think again.  The printed dress is back, back, back. This time with a more modern twist.
Bold patterns – think geometric, floral and tribal are definite winners but feathers and paisley and make it to the top of the class as well.The bolder the pattern, the bigger the statement.So make sure that the dress remains the focus by keeping accessories simple and polished – a skinny necklace, shoes and clutches in neutral or pale tones. If you really want to amp up the dress, choose a midi-length bodycon style, or a frock with sexy cut-outs.
Here are a few of our favourites, and a little inspiration for you to boot!
ASOS Fairground Cha Cha Ching Dress, $120.70 – a bit of a splurge but we are IN LOVE with the pattern! Stunning!
General Pants Don't Ask Amanda Mia Wrap Over Sundress, $79.95 – we love the contrast of the cute print with the sexy cutouts.
Portmans Tropo Floral Sateen Dress, $89.95 – we love the huge floral print and bright, tropical colours.
Target Free Fusion Bridie Dress, $49.00 – the graphic digital print of this dress is subtle enough to wear to work, just throw a blazer over the top.