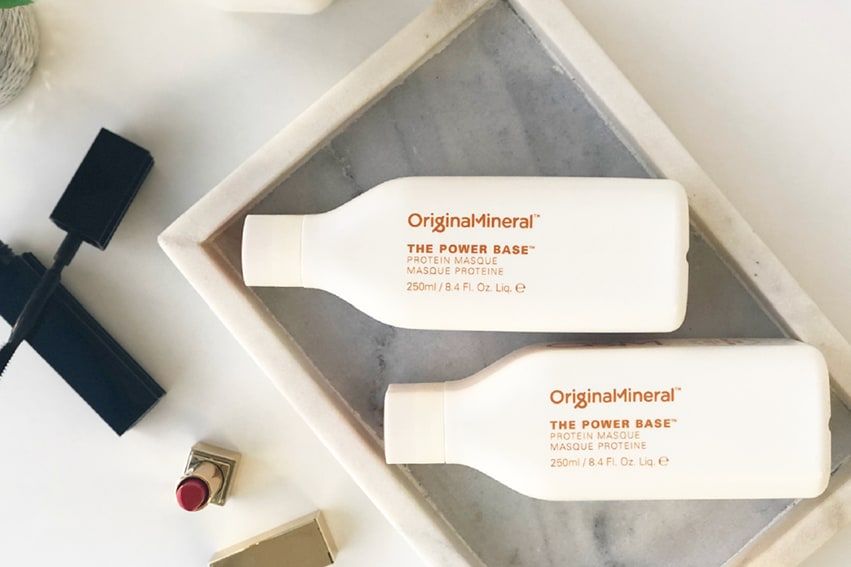 Don't you love that feeling when you've come out of the hairdresser and your hair is silky smooth, strong and simply looks amazing? Not sure about you but whenever we leave, we literally cannot stop running our fingers through our hair – haha! 
For those of us who spend a lot of time outside in the sun or use hair styling products like hair dryers, curlers and irons on a regular basis AKA all of us (!!), you're probably aware that 95% of the time, your hair doesn't look or feel like it does post salon treatement. 
Before now, we found it hard to maintain that gorgeous salon feeling. That was, until we met Original & Mineral's (O&M) signature hair masque, The Power Base.
Hailed as the king of fixing dry and damaged hair, The Power Base, is a dual action treatment that works to restore your mane from within. It contains wheat protein, which reconstructs weakened hair to bind the broken strands. The apricot kernel and sweet almond oils work to moisturise and nourish your locks.
We have been longtime fans of O&M because they're an Australian-based brand that bridge the gap between natural beauty and luxury. O&M products are PETA approved and 100% animal cruelty free, which is SO important! The formulations replace harsh chemicals with active natural extracts and minerals, including native Australian ingredients like Lilly Pilly, Banksia Flower, Quandong, Tasmanian Kelp and Kakadu Plum, as well as quality essential oils.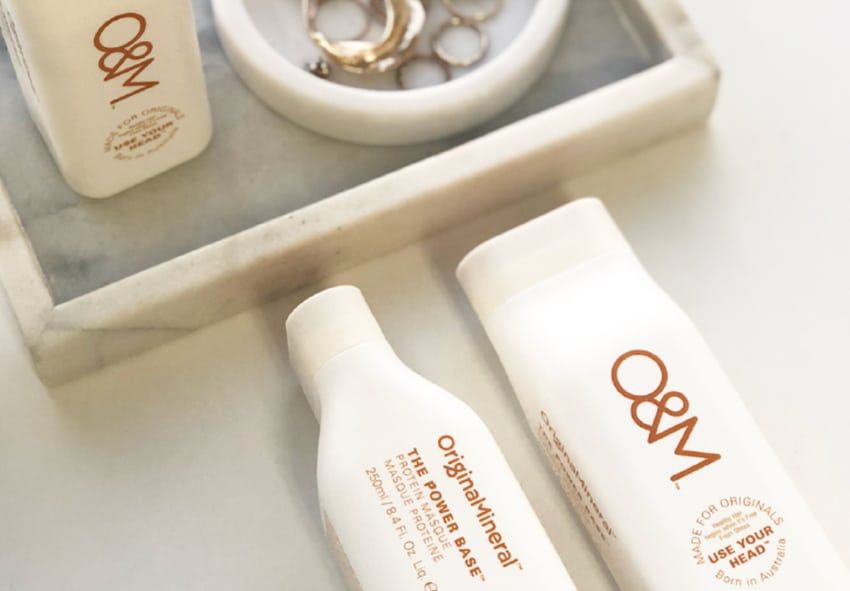 Jose Bryce Smith, founder of O&M, says "I have always been passionate about natural products, wellbeing and beauty, and when I saw firsthand how harsh chemical products harm hairdressers and clients, I knew we could make a difference with O&M."
We're using our masque in the shower after we shampoo our hair. We rinse out the shampoo and apply The Power Base for one to two minutes. If our hair is feeling really brittle or particularly dry, we'll leave it on for about 10 minutes. We then rinse it out, followed by conditioner and get out of the shower feeling like we've just left the hair salon AKA we feel a million bucks!
You can get your hands on The Power Base here.