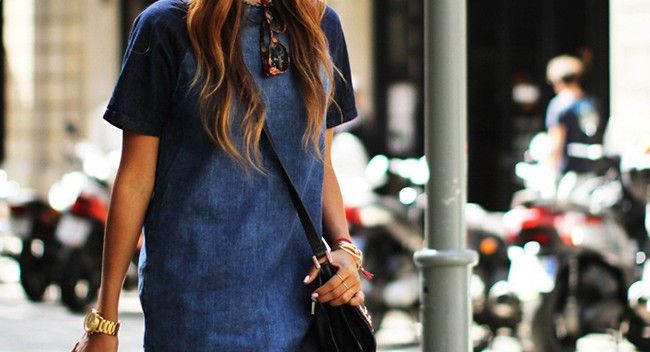 I love denim, but then again, who doesn't? It's the perfect ingredient for an effortless, on-trend outfit. As the temperature rises, I'm wearing more and more dresses to keep cool, and this summer, denim dresses are on my hot list.
Here's how to make your denim dress your NBFF (that's 'new best friend forever' for the uninitiated) this summer.
Belt It Up
A denim shirt-dress and a brown belt go together like bread and butter, especially if you're looking for a casual summer day look. Belting a denim shirtdress adds curves in all the right places.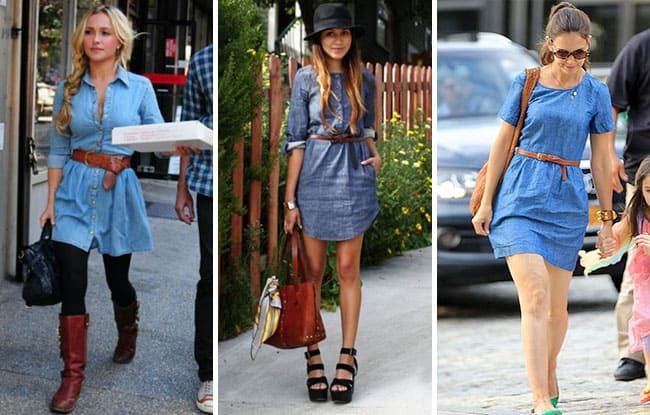 I Wear My Denim At Night
Denim can be tricky to dress up. But this season, it's time to embrace hot denim nights. Celebs everywhere have ditched lace for denim dresses. Paired with the right accessories, this is a great look for an early evening affair.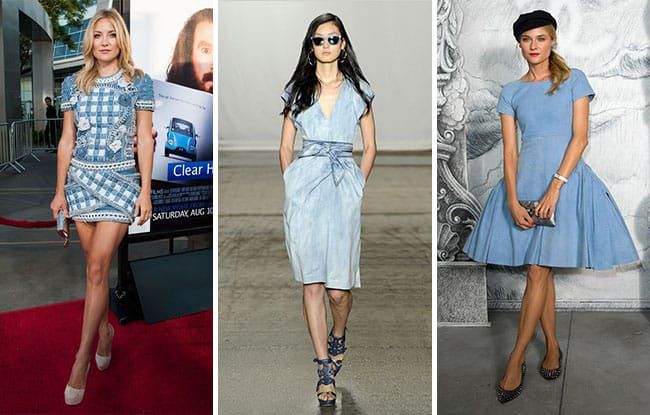 Denim Overall Dresses
We've been going bananas for overalls and pinafores this past year. Well they're not going anywhere anytime soon. Pair your denim overall dress with a crop tee or a collared shirt.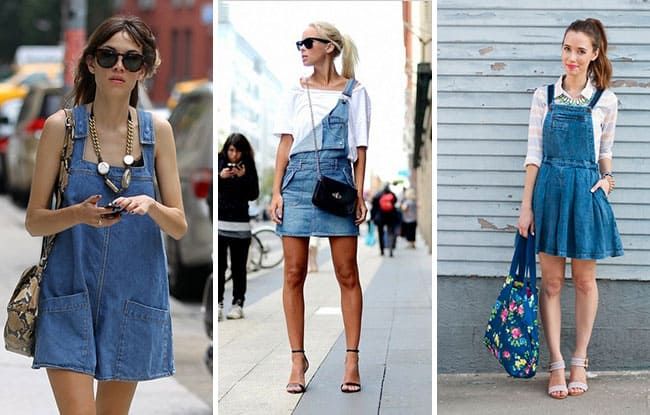 Lusting over denim dresses now? Here are our top five swiish picks: 
Need more denim inspiration? Check out our gallery: