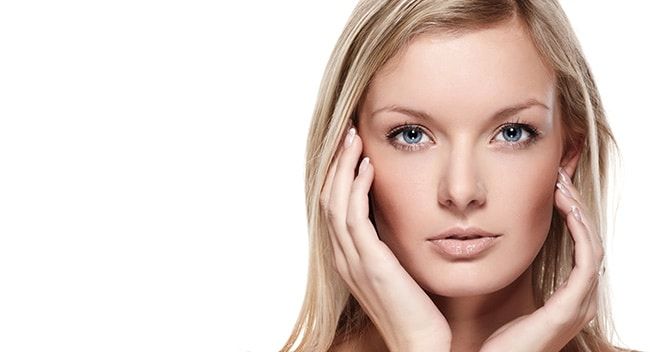 They say beauty is pain, but how far is too far? We've seen all sorts of crazy beauty treatments that sound downright bizarre, and they leave us wondering if they're worth it or if they even work at all. Hello – remember Kim Kardashian's 'Vampire Facelift' earlier this year? She paid around $1000 to have tubes of blood drawn from her arm, platelets separated and then re-injected into her face – all in the name of looking and feeling younger (ps – she cried pretty much the whole way through the procedure).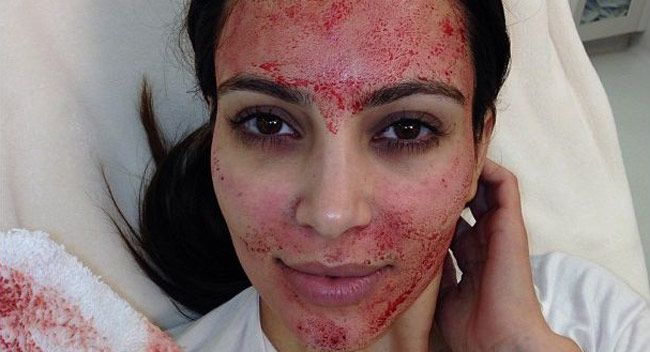 Here are a few of the more intriguing beauty treatments we've come across… we'll let you decide whether or not you want to give them a try!
Snail Gel Facial

Sounds pretty gross right? Well apparently the snail's gastropod mucus is amazing at curing acne as well has healing over scars and burns. It's been used in European creams for decades and was even used as a skin treatment by the Ancient Greeks. However it's just become the latest craze in the States where they're selling snail gel facial creams, snail gel body moisturisers and snail gel beauty masks.

If you want to give it a try…

Then you can try Elicina Snail Cream, $39.95, one of the few snail creams readily available in Australia.
Acid Foot Peel

It doesn't sound like the gentlest of treatments but it promises to get rid of corns, calluses and cracked heels, which is pretty tempting. Depending on which brand of treatment you use, a mixture of acids peel off the damaged skin to reveal the new and soft skin underneath.

If you want to give it a try…

We'd recommend using Pevonia Botanica Silky Foot Peel, $33.50, because it's a gentler option than many of the other foot peels out there. Some acid foot peels can be pretty harsh so whichever product you go for, make sure you do your research beforehand.
Freezing Off Fat

This is advertised as a non-invasive alternative to liposuction. Basically a cool pack is placed over the target area and then an applicator is placed over that to freeze the fat off. According to the plastic surgeons performing this procedure, the fat cells disperse in a non-painful way over the next few weeks after the treatment.

If you want to give it a try…

This treatment isn't currently available in Australia, but in the US patients are paying anywhere from $500-$1000 for a single session. (Plastic surgeons often recommend multiple sessions for more profound results).
24 Carat Gold Facial
Now this is one treatment that doesn't sound so bad to us, but maybe just a little too extravagant! Pure 24 carat thin gold sheets are painted over the face, sprayed with mist and then lightly massaged into the skin. This luxurious facial claims to improve blood circulation to the face, restore collagen depletion and prevent elastin from breaking down.
If you want to give it a try…


Though there are mixed reviews about its effectiveness, there are beauty salons around Australia that offer this treatment at relatively inexpensive prices, so at the very least, it doesn't necessarily cost anymore than other facial treatments if you want to pamper yourself!
Pins And Needles Pick-Up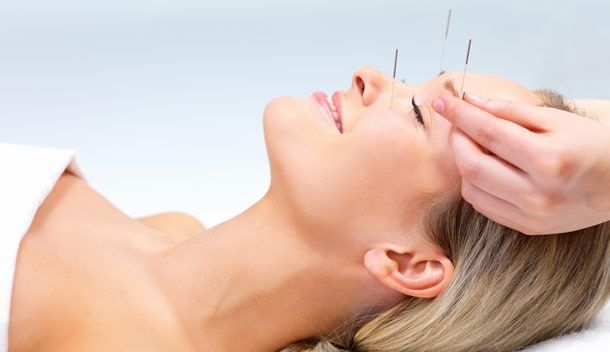 This is pretty much acupuncture on your face, as needles are placed in specific pressure points there. Specialists claim that the health and beauty benefits of this are profound including; improved circulation, brightened complexion, stimulated collagen production and fewer wrinkles.
If you want to give it a try…
Many beauty salons now offer acupuncture treatments, or you can visit a specialised acupuncture clinic. Acupuncture clinics offer treatments that target specific ailments, anything from backaches to migraine-relief or a more glowing complexion.