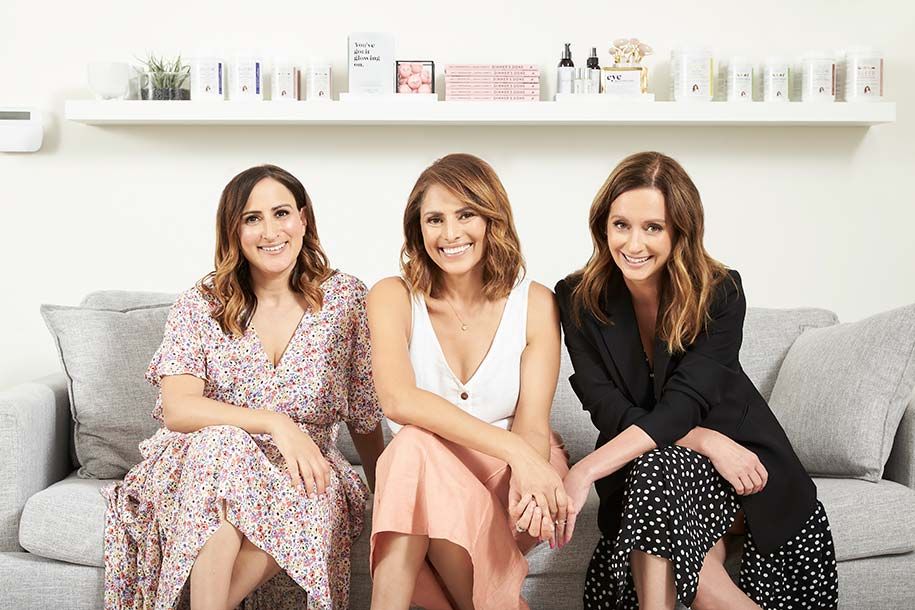 For the first time ever, we are so excited to be bringing you a very special SWIISH Wellness workshop, in partnership with Powerful Steps by Tory Archbold. Together, Sally and Maha (SWIISH Co-Founders) are joining forces with Tory to help super-charge your physical, mental and spiritual health in an exclusive Sydney-based mini-wellness event on April 27, 2021.
Between them, the trio has four kids, two multi-million dollar businesses, decades-long careers — and one shared goal: to help others feel amazing, inside and out.
In this intimate workshop, Sally, Maha and Tory will share the secrets, methods and personal success strategies they use every day, covering:
The daily habits they use to create the foundation for mental and physical strength
How to overcome mindset blocks and move into your power
Tips for how they structure their days for peak performance to achieve their goals
How do you know if this is the workshop for you?
This SWIISH Wellness workshop is perfect for anyone wanting to:
Achieve their goals – but just need help learning to get out of their own way
Beat burnout and maximise their physical, mental and spiritual health
Supercharge their life – whether that's through their career, in business or on the personal front
+ You'll get a goodie bag valued at over $150 including:
2 x full-sized SWIISH Wellness products
1 x Guided Success Meditation
Limited tickets available
You won't want to miss out on this exclusive event! With two sessions available, one at 12pm and one at 2pm – grab your tickets here.