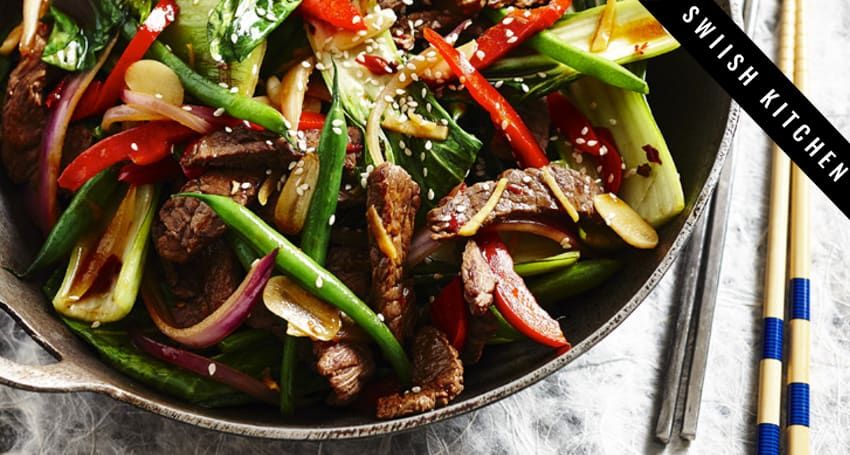 Last night, we cooked an easy, nutritious, delicious dinner for our entire family.  And not only that, we did it in under 10 minutes!  Nope, we're not kidding.
The Quick Sticks Ginger Beef stir-fry has been our go-to dish for years.  Whenever we don't feel like slaving over the stove, unexpected guests show up or we just need to feed hungry mouths fast, this beef and veggie combo is a total lifesaver.
With fragrant garlic, spicy ginger and hearty skirt steak, it's filling, flavourful and nutritious all at the same time. The best part though? It's LEAN. Yep, this little gem comes in at only 327 calories per serve.  Oh and it's also dairy-free, gluten-free, nut-free and sugar-free.
Next time you're in a rush and need something as tasty as it is satisfying, we definitely recommend giving our Quick Sticks Ginger Beef a try.  And if you like this one, you'll find heeeeeaps more lean, healthy, delicious, quick and easy recipes in our cookbook, THE GOOD LIFE, which you can pick up now from our online store right here.
PS. If you don't have any sherry to hand for the sauce, just substitute for water.