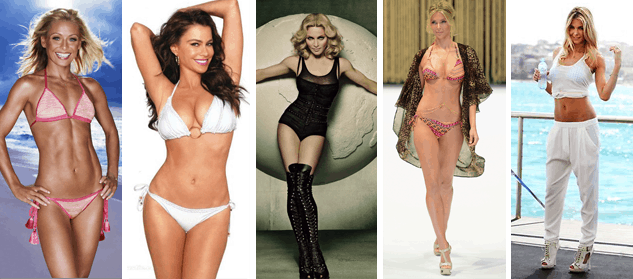 When the celebs can't get enough of a workout you know two things:
 1./ it works. 2./ it works.
Madonna, Jennifer Hawkins, Sofia Vergara, Erika Heynatz and Kelly Ripa are just a few of the hot bodied celebs who are Barre devotees.
If you aren't familiar with Barre workouts, they are designed to reshape and sculpt your body by using a mix of yoga, pilates and ballet (hence the barre) moves.
The best part is that it is for all levels of fitness, and targets those pesky problem areas many women have – abs, butts and thighs.
Devotees swear by it and say it works better than yoga or pilates or weights alone.
During a class, you can expect to use resistance bands, light weights and balls. The exercises are designed to burn fat and tone at the same time, through a series of high repetition, pulsing movements. You will work up a sweat in the first few minutes and yes you will be sore afterwards, but the results are fantastic and well worth the effort.
Barre classes are offered across Australia and the best part – no tutus required!
Give it a go and let me know what you think.
To find a class check out www.xtendbarreaustralia.com.au