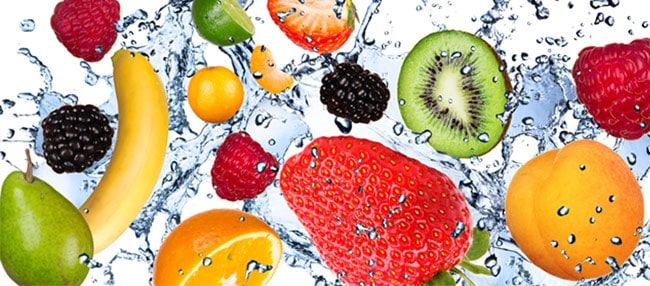 The principle of alkalising your diet is simple – it's like balancing the pH of our bodies. Too much acid means that our bodies have to borrow from other sources (like our bones!) to balance the scales. And that's not good! So how can you achieve a perfect (pH) balance?
Load up on fruit and vegies
We all know that a high intake of fruit and vegetables is good for us, but they also go a long way to helping us alkalise our bodies. Aim for more than 5 portions a day, and for vegies, have them as lightly cooked as possible. Overcooking removes much of the benefits.
Avoid sugar
I know, this is a tough one. It applies to all foods containing sugars but fizzy soft drinks in particular are the worst offenders, and your body has to work double time to neutralise the acids.
Drink more water
Sounds obvious but it's critical for your health. Water is a great cleansing agent, and helps flush toxins from your body.
…and add lemon & lime to it!
Although they're traditionally acidic, lemon and lime are great alkalisers once they're inside the body. Squeeze a little into your water and throw in a couple of slices. With a bit of ice on a hot summers day, this is actually one good habit you can get addicted to.
Cut back on the booze
Hopefully given the new year and all of the partying that's gone on over the last month, this one isn't too hard to do! Alcohol produces huge amounts of acid – and there are many all-round health benefits to be had from reducing your intake.
Alkalise your cooking!

There's a wealth of delicious alkalising recipes out there – we love this Kale Caesar Salad from Sarah Wilson:

1 very large bunch of curly kale
1 cup sunflower seeds (save a few for a garnish if desired)
1/3 cup almond nuts, raw
1/8 tsp chipotle powder or to your liking – it's spicy
1/2 tsp smoked paprika
2 garlic cloves
1 1/4 filtered water
1 1/2 tsp agave syrup (substitute to rice malt syrup if you're sugar free)
1/2 tsp sea salt

Wash & dry kale leaves, and tear into small pieces. Combine remaining ingredients in a blender, and toss into the salad… enjoy!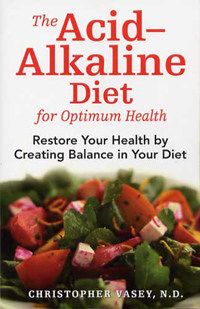 swiish recommends: The Acid-alkaline Diet for Optimum Health by Christopher Vassey
approx $12 from www.amazon.com or www.thebookdepository.com