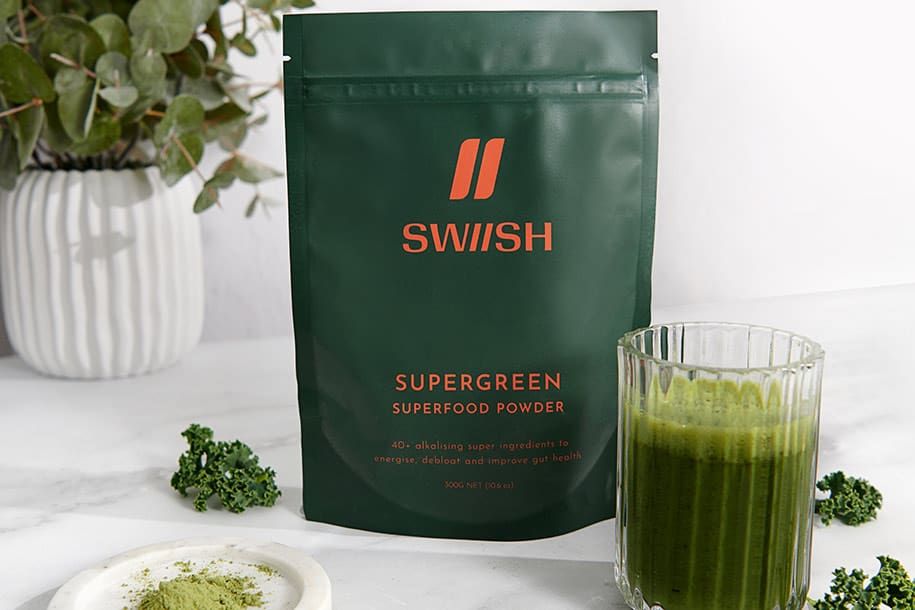 SIP YOURSELF STRONG
Energy and so much more! Did you know our SUPERGREEN Superfood Powder did this?
STRESS-SUPPORT
Sure, our greens powder is like an energy recharge for your system – but did you know it's also a major stress-support? Thanks to two powerful adaptogens: Siberian Ginseng and Maca powder. These can help reduce anxiety and improve stress resilience by supporting the body's sympathetic nervous system.
DIGESTION + SO MUCH MORE
Our SUPERGREENS goes way beyond basic digestion support. How? It contains wonder enzymes bromelain and papain which help break down hard to digest proteins, that can cause a sluggish metabolism and gut issues.
ANTI-INFLAMMATORY POWERHOUSE
A special blend of super ingredients give this powder impressive anti-inflammatory benefits: turmeric, aloe vera and acai… just to name a few. When combined with the alkalising benefits of all the nutrient-dense greens, just 1 teaspoon of SUPERGREEN Superfood Powder helps your body combat day-to-day inflammation caused by stress, processed food and environmental toxins.
WANT MORE? EXPLORE OUR ENTIRE WELLNESS RANGE HERE