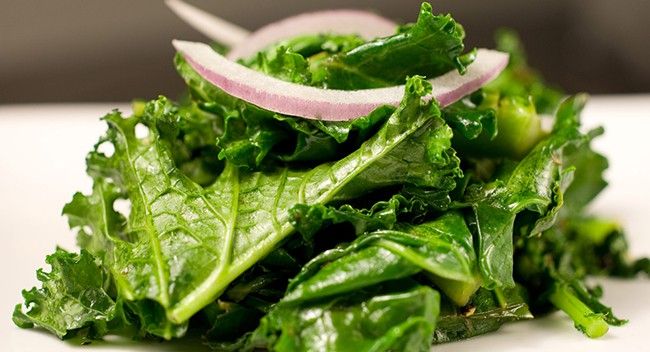 It looks like just another leafy green, but kale is not only incredibly good for you, it's surprisingly tasty as well.
This green vegetable is a relative of the cabbage and contains absolutely no fat. Trust me you're going to want this little pocket rocket in your diet!
Kale is high in fibre and iron – it actually contains more iron than beef! If you're a vegetarian, kale is the perfect way to help up your iron levels, which is essential for cell formation and energy.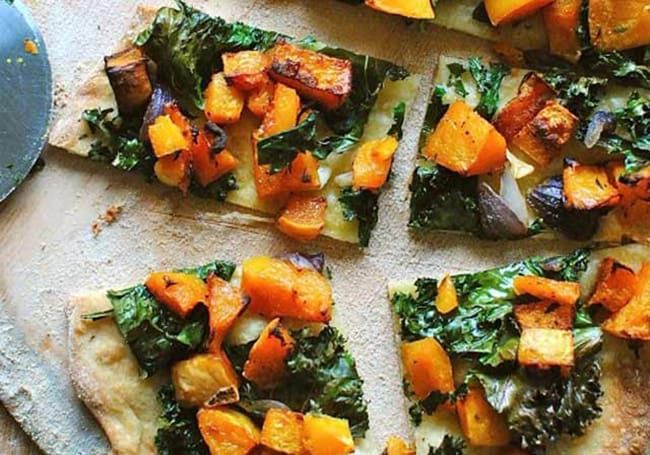 Kale wouldn't be a super food without being a powerful antioxidant and great support for the cardiovascular system. It's also full of vitamin A, vitamin C, vitamin K and calcium – all essential in preventing disease and keeping our skin and bones healthy. That's why we love adding kale to our green smoothies.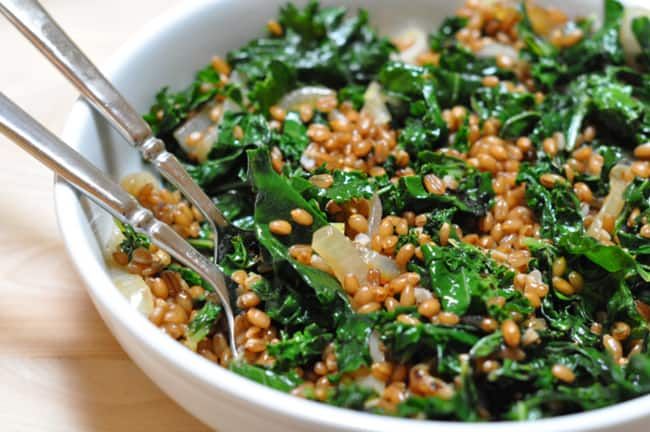 If you haven't already started your love affair with kale, you can now, with these delicious recipes.
Kale, Cucumber & Pineapple Smoothie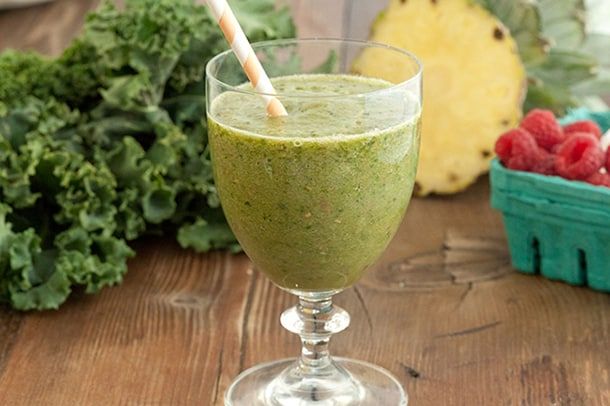 What you'll need:
1 cup freshly cut pineapple
½ cup fresh raspberries
1-2 leaves of kale
½ English cucumber, peeled and roughly chopped
ice cubes
water (sometimes I like to use almond milk instead of water)
What to do:
Combine all ingredients together in your blender with 3-4 ice cubes and a touch of water (or almond milk). Blend.
Add more water (or almond milk) if needed, to get things moving around in the blender, and to achieve the desired consistency.
Serve and enjoy!
Paprika and Chilli Kale Chips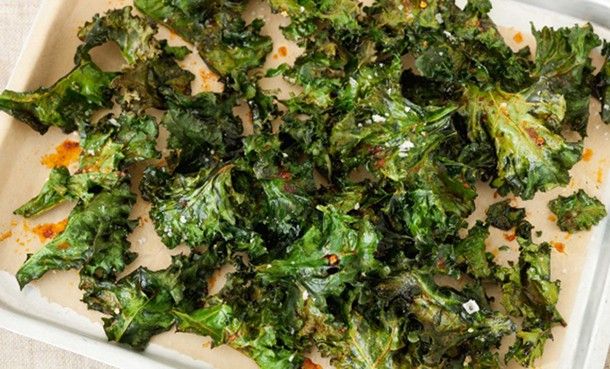 What you'll need:
1 bunch (about 250g) curly kale
2 tbsp olive oil
1 tsp paprika
½ tsp dried red chilli flakes
Sea salt, to serve
What to do:
Preheat oven to 180ºC or 160ºC fan forced. Line two large baking trays with baking paper.
Trim centre stems from kale, tear into bite sized pieces. Combine olive oil, paprika and chilli in a large bowl. Add kale leaves and toss to coat in oil mixture. Spread kale out in a single later on prepared trays.
Bake for 12-15 minutes, swapping trays half way through cooking time, or until leaves are crisp. Serve sprinkled with sea salt.
*recipes courtesy of whatsgabycooking.com and taste.com.au.