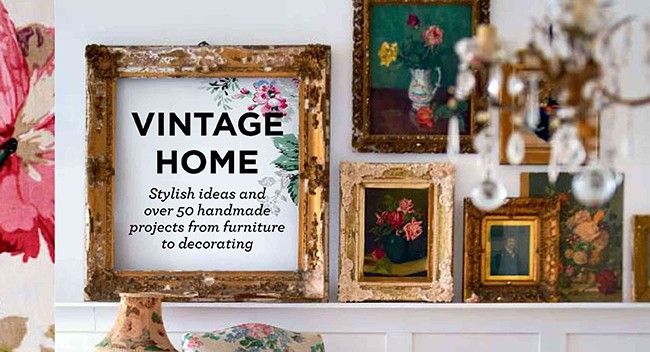 I have a confession – I'm a big DIY fan. Given time, a drill and a paintbrush, I will try my hand at pretty much anything. I actually was going to renovate my own laundry a few years ago (truth). I managed to rip out cupboards and shelves and everything was going so well – until I began making holes in walls and was almost electrocuted (also truth). It was then that I realised I should perhaps just stick to more simple DIY jobs.
That's why I love books like Sarah Moore's 'Vintage Home: Stylish ideas and over 50 handmade projects from furniture to decorating'. It's such a beautiful book that it gave me more (realistic) DIY project inspiration.
The book is set out beautifully with bright photos of Moore's vintage projects and adorable illustrative detail decorating the text. She covers a whole range, from smaller tasks like making your customised vintage wallpaper paper chains to bigger projects like constructing a silk scarf curtain or paper lining a wooden cupboard.
I loved Moore's 'Tea Cup Candles' project. Turning something old into something wonderfully unique and decorative is just fab.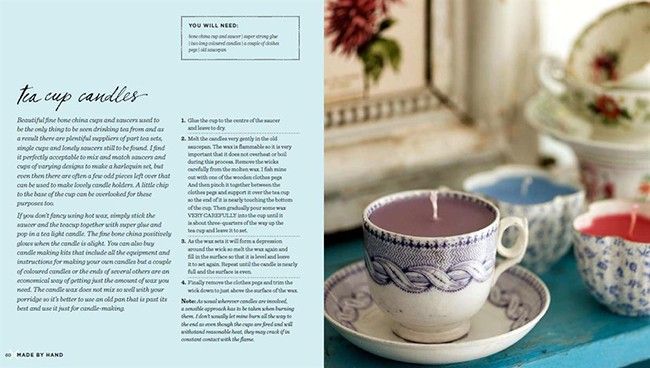 I know that craft-loving, DIY types will adore this book but if you haven't dappled in making your own homewares before, and you love vintage looks, I would recommend giving this book a read. Even when a project looks like it might be challenging, Moore manages to keep it pretty simple and the pictures are so gorgeous it's hard to resist not giving it a shot.
'Vintage Home' by Sarah Moore is available from Booktopia.