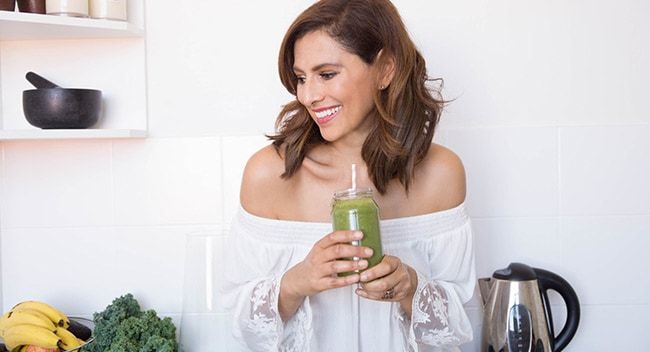 If you had told me a couple of years ago that spinach was going to play a big part in my future, I would have laughed. And yet here we are today – proudly releasing a new e-book, SUPER GREEN SMOOTHIES, filled with my favourite healthy AND delicious green smoothie recipes.
The truth is, I feel amazing on the inside and on the outside. I feel strong, healthy and well. I'm so grateful to have good health once again, and do all that I can (without denying myself) to keep my body clean and lean.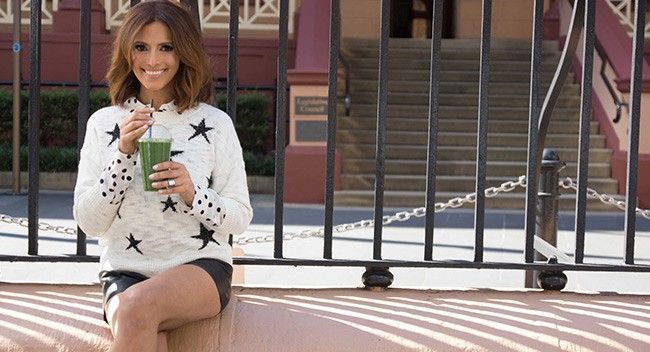 I first turned to green smoothies in my cancer recovery. My body had been through a battlefield, and I needed to rebuild. Plus I had a lot of baby weight and chemo weight to shed.
I was shocked to discover that this humble concoction of spinach, kale, brocolli, banana and a few extra superfoods made such a MASSIVE difference. The weight fell off, my hair and nails grew back stronger, but even better than all that – I felt good. Healthy. Strong. Energised. And I haven't looked back.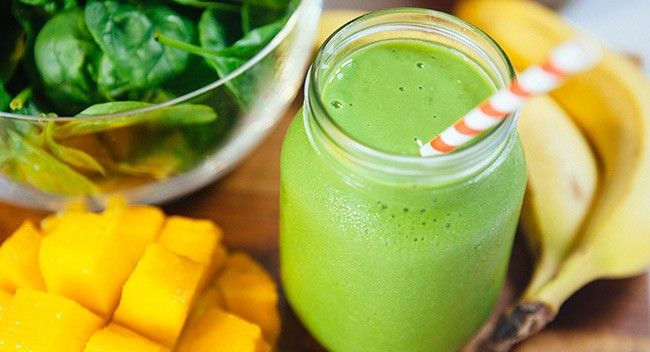 As many of you know, my partner in crime on SWIISH is my sister, Maha. We've always done pretty much everything together, so it's no surprise then that I turned her onto green smoothies too. Same result – she lost weight, she got leaner and she felt fab.
We found ourselves constantly making up new recipes and getting the other to try them. The result? SUPER GREEN SMOOTHIES. This e-book contains our favourite recipes of all, and also helps to answer questions we know we had when we were first starting out – what equipment do I need? What ingredients should I freeze vs use fresh? Am I meant to peel all of my ingredients? Are green smoothies better than green juices?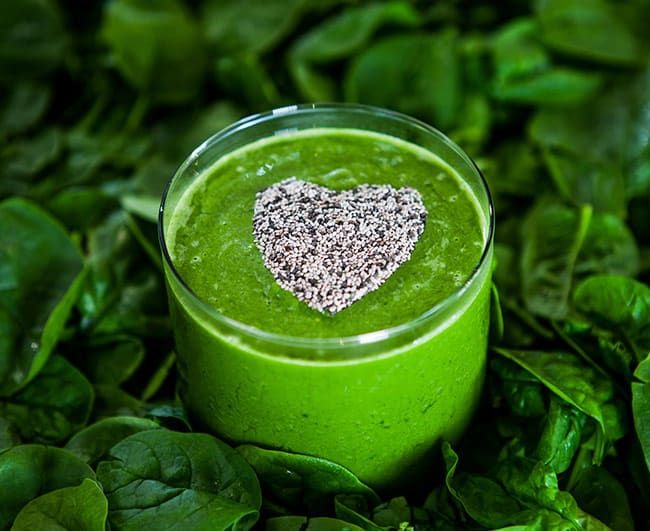 We would love for you to join us in making and enjoying green smoothies as much as we do! You can find out more about the book, take a peek inside and get yourself a copy on this page here. Let us know how you go making your smoothies, tag us in your social media pics @swiishbysallyo and #supergreensmoothies. Plus subscribe to our weekly SWIISH newsletter for more recipes, tips, tricks and giveaways.
Yours in health, wellness and happiness,
Sal xx