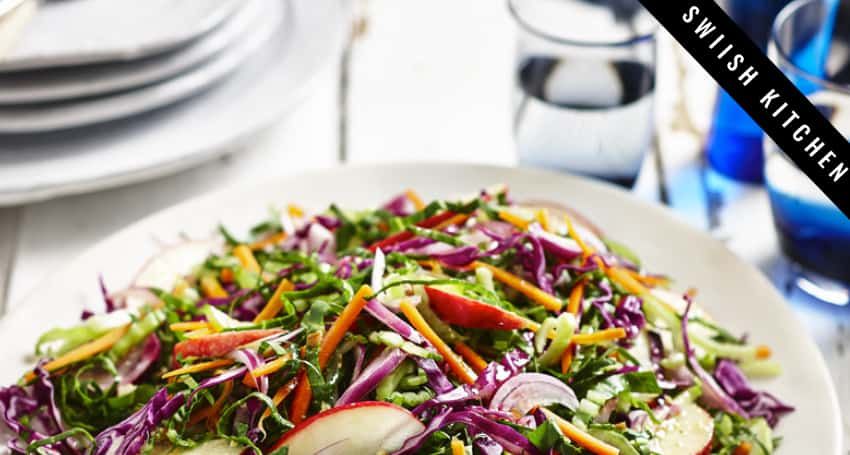 When it comes time for a bit of Spring entertaining, we like to go all out.  That means starters, mains, salads and a whole of sides.  Because the truth is, even if you spend all day slaving over a spectacular lamb roast, someone will still prefer the side salad.  Variety is key!
In the warmer seasons, we like to keep our sides fresh, light and bright.  This Super Green Slaw is actually one of our favourites for spring.  With colourful medley baby bok choy, shredded red cabbage, carrot, onion and apple, it's just as good to look as it is to eat. 
Okay, so it's even better to eat.  According to our guests anyway, who couldn't stop raving about the flavour.  With ingredients like tangy lemon, spicy ginger and sweet rice malt syrup, this slaw may be super green but it's also super tasty.  Oh and did we mention it's also dairy-free, gluten-free, paleo, vegan and refined sugar free?  Plus, there's only about 150 calories per serve.  Hellooo skinny town!  
If you like the sound of this one, you'll also find heeeeeaps more lean, healthy, delicious, quick and easy recipes in our cookbook, THE GOOD LIFE, which you can pick up now from our online store right here.