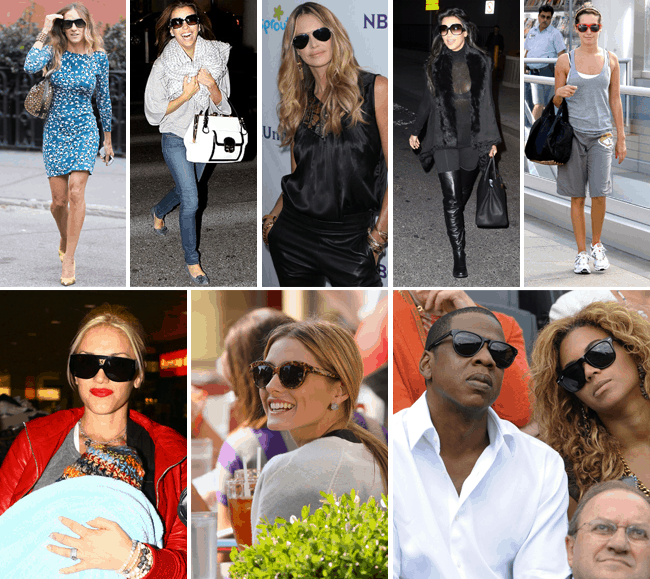 Are your aviators anything but stylish?  Do your wraparounds not quite wrap around in the way you'd like?  It's not your face that's wrong, just the glasses!  Here's our quick guide to shape and style that's guaranteed to dazzle!
If your face is…
…Square
A strong-featured square face mean that bold, on-trend oversized frames or aviators are perfect for you.  You might also want to try butterfly frames. But stay away from anything too angular. We adore these Point Break classic silver aviators from the Iconic, $49.95.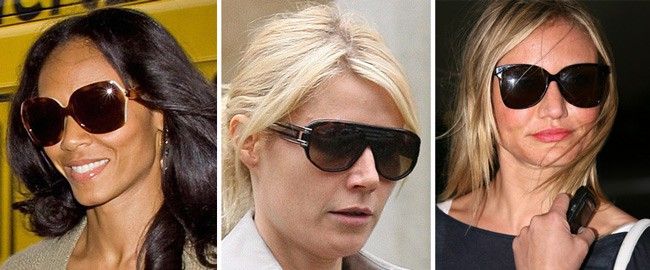 …Oval
The most versatile when it comes to sunglasses style, oval faces will take almost any shape of frames – but preferably nothing too large.  Why not try an embellished arm? A little more expensive, but these Diesel wayfarer frames from in Black & Lime are HOT! Vision Direct, $101.95.

…Oblong
Square or round frames are a winner – nothing wider than your head, or it will unbalance your face! Best bets are ovals, aviators, and anything with a big top rim. We're quite fond of these Juicy Couture oval frames with purple lenses from dstore, $99.00.
…Heart
Cat-eyes, wraparounds or anything more unusual will work well for you – as will anything with a bright colour.  Bottom-heavy frames are great, stay away from the top heavy! These Roc Eyewear cateyes might just do the trick! The Iconic, $79.95

…Round
Unlike those with oblong faces, you need to find something that's wider than your face.  Angular is good! But steer well clear from any round frames, which tend to look plain odd…  We like these Omar Seluj The Scotch frames from The Iconic, $84.00.