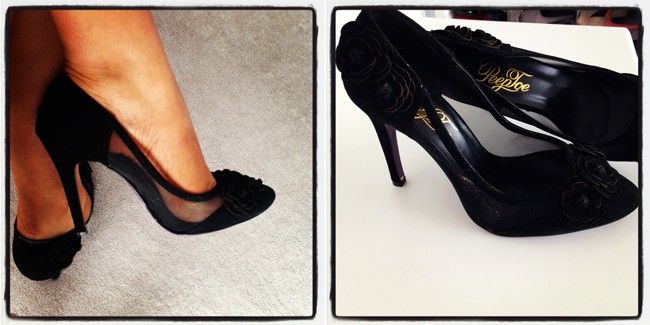 These shoes are my new favourites. They're different because they're understated yet sexy.
They grabbed my eye thanks to the sheer side panel – it reminded me instantly of  a dress I have which has sheer panels and it's a bit cheeky without revealing too much.
My love of shoes is well documented, so when I come across something that is a bit different, like these, I find it hard to say no.
Basic black ankle grazing capri pants look incredible with this shoe, which by the way has the best name – Miss Peaseblossom. Don't you think it sounds like the name of a James Bond character?
These pumps are from Peep Toe Shoes. I am such a fan of their stuff and I have been ever since they first came on the scene.
I own quite a few pairs of shoes from Peep Toe because they're bang on trend, they last and most importantly they look good!