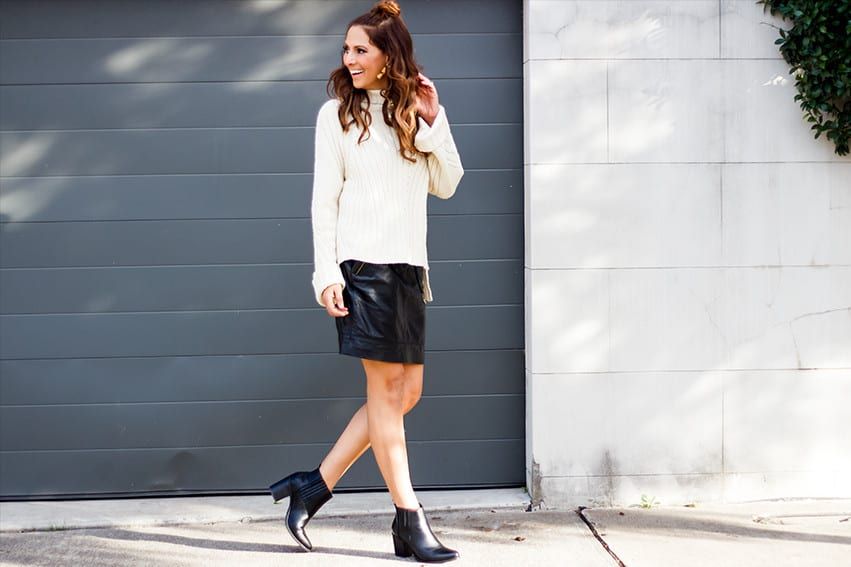 Olivia Palermo is one of our best friends. Of course, she doesn't know that but that's just a minor detail hahaha.
Olivia is a style mastermind and someone that always seems to get it right. Her collection of turtleneck sweaters is one for the record books, with the style being one of her favourites, no matter the season. Funnily enough, turtleneck sweaters are one of our favourite wardrobe pieces as well. They're versatile, so cosy and incredibly chic.
Our Lost In California sweater fits the bill perfectly and is honestly one of our favourite pieces.
Here's how you can style it in four ways.

Just like a great boyfriend, a great pair of boyfriend jeans is one of those items that is there for you in good times and in bad. And it's definitely a good time when you wear your boyfriend jeans with our Lost in California knit. For a fun play on textures and patterns, we wear our knit layered over a striped tee.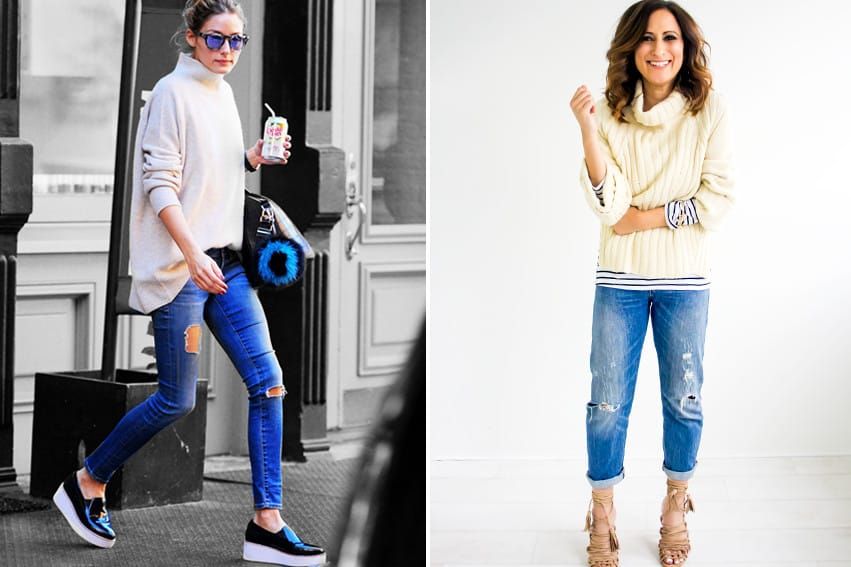 This is the perfect outfit to transition your winter look into a spring look. It's cosy on top and a party on the bottom with this playful pairing! Wear our Lost in California knit with our For Pleat's Sake Smoky Olive Midi Skirt with heels for your 9 to 5 or sneakers for the ultimate weekend look.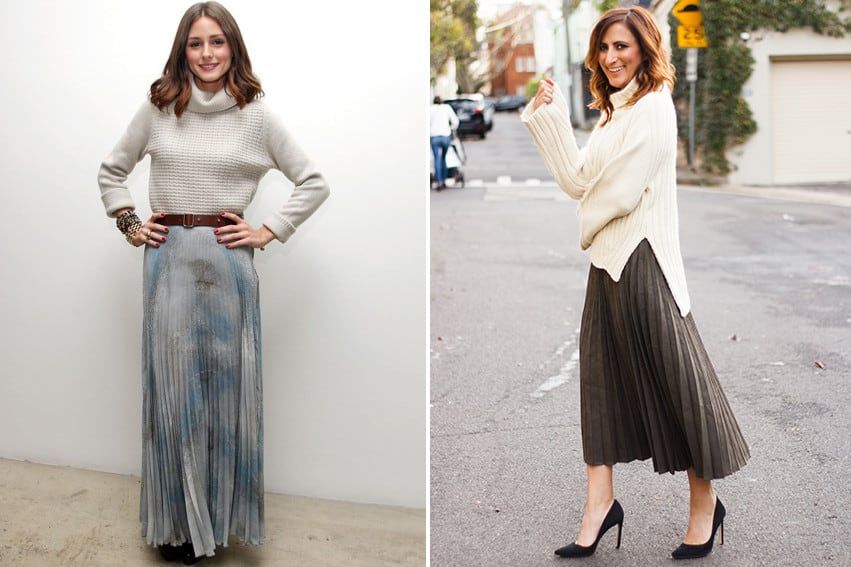 Is there anything more iconic than Olivia Newton-John wearing her leather pants in Grease? Nope, we didn't think so either, and although, we won't be strutting our stuff in an all leather look, we are certainly obsessed with our The One That I Want Coated Skinnies juxtaposed against the soft and dreamy texture of the Lost in California Knit.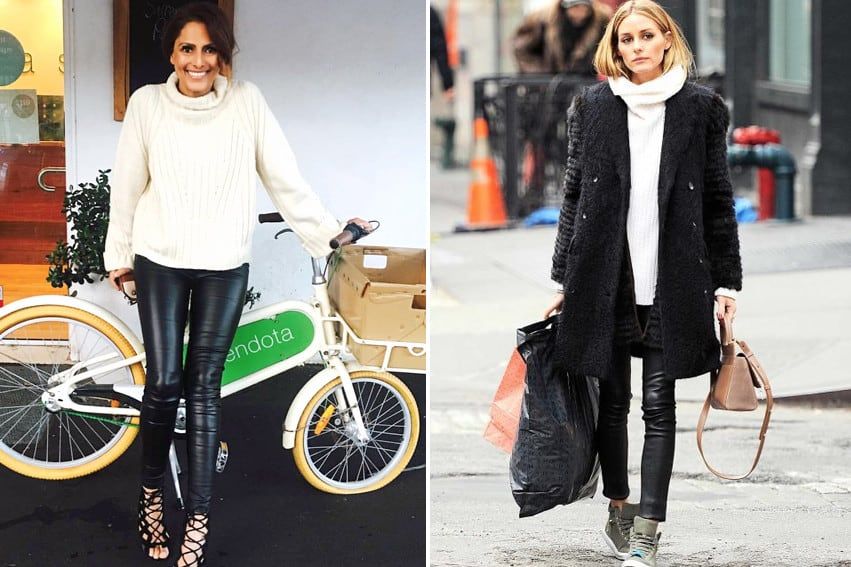 One of our favourite looks is to wear our Lost in California knit with a mini skirt. It's the perfect contrast of colours and textures and does double duty to get you from winter to spring. Woohoo!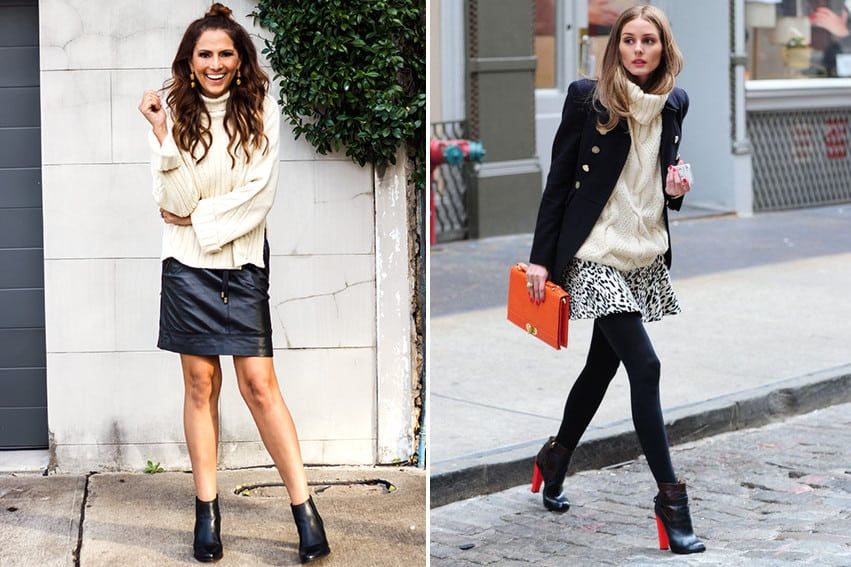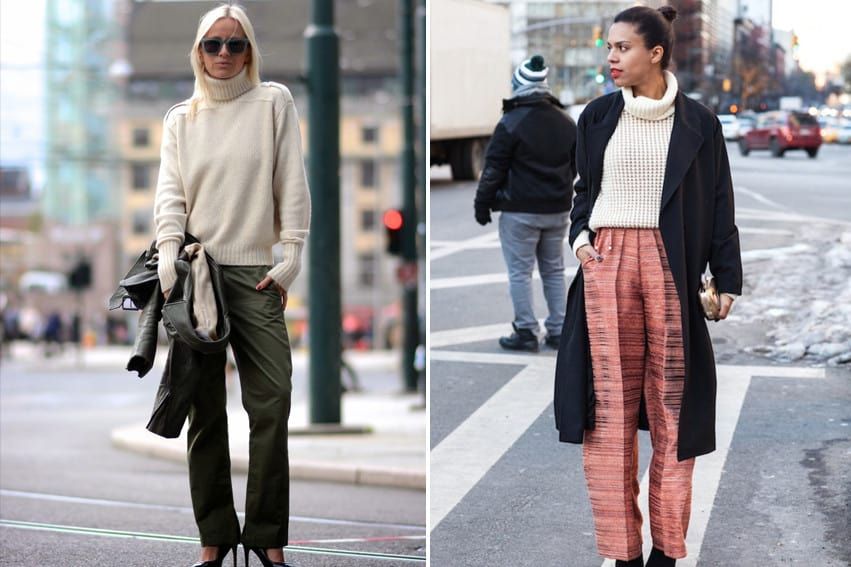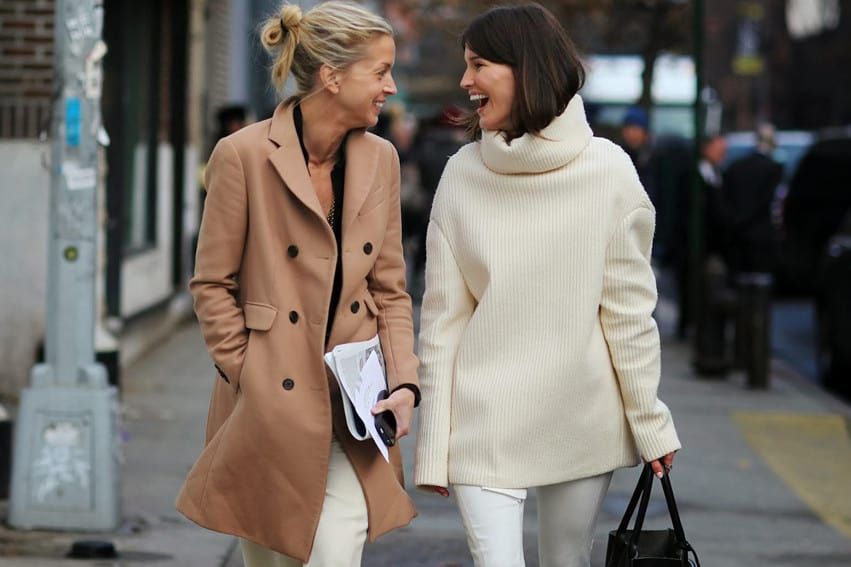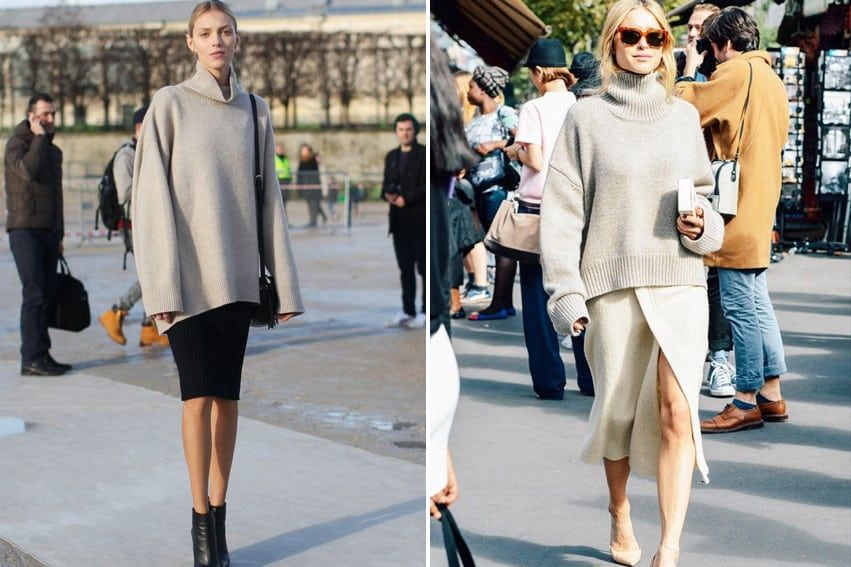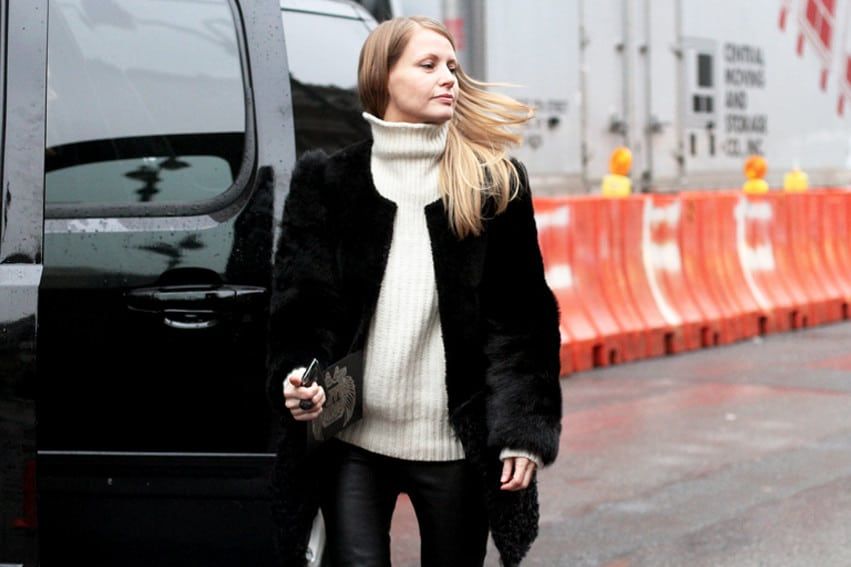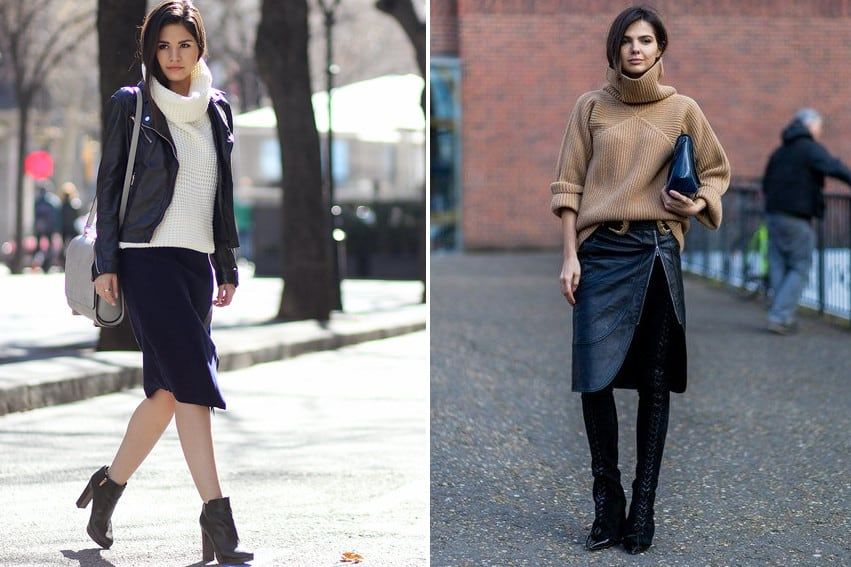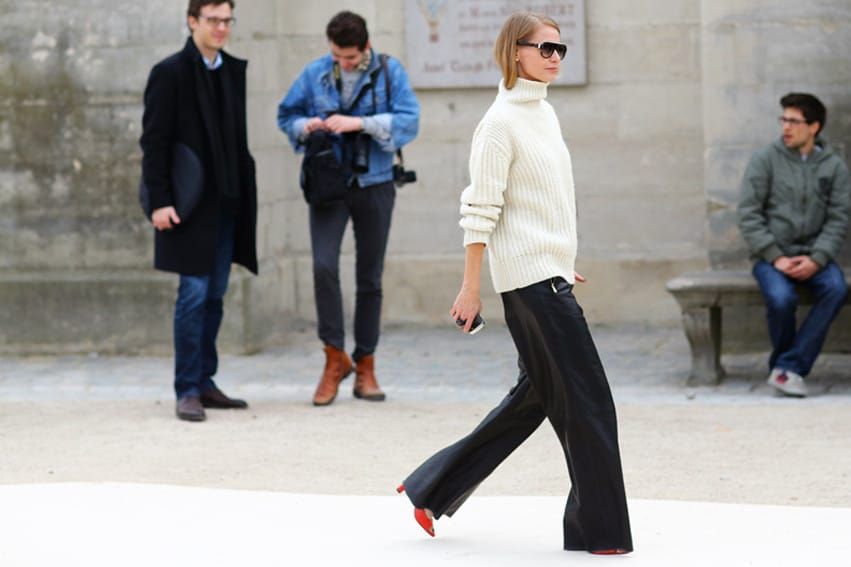 (function(){var scriptURL='https://sdks.shopifycdn.com/buy-button/latest/buy-button-storefront.min.js';if(window.ShopifyBuy){if(window.ShopifyBuy.UI){ShopifyBuyInit();}else{loadScript();}}else{loadScript();}
function loadScript(){var script=document.createElement('script');script.async=true;script.src=scriptURL;(document.getElementsByTagName('head')[0]||document.getElementsByTagName('body')[0]).appendChild(script);script.onload=ShopifyBuyInit;}
function ShopifyBuyInit(){var client=ShopifyBuy.buildClient({domain:'swiish-by-sally-obermeder.myshopify.com',apiKey:'b9bcd77eea223a9ac3df9c0117588ac0',appId:'6',});
ShopifyBuy.UI.onReady(client).then(function(ui){ui.createComponent('collection',{id:441619021,node:document.getElementById('collection-component-555feb9b491'),moneyFormat:'%24%7B%7Bamount%7D%7D',options:{"product":{"variantId":"all","contents":{"imgWithCarousel":false,"variantTitle":false,"description":false,"buttonWithQuantity":false,"quantity":false},"styles":{"product":{"@media (min-width: 601px)":{"max-width":"calc(25% - 20px)","margin-left":"20px","margin-bottom":"50px"}},"button":{"background-color":"#fcb9bb","color":"#000000",":hover":{"background-color":"#e3a7a8","color":"#000000"},":focus":{"background-color":"#e3a7a8"}}}},"cart":{"contents":{"button":true},"styles":{"button":{"background-color":"#fcb9bb","color":"#000000",":hover":{"background-color":"#e3a7a8","color":"#000000"},":focus":{"background-color":"#e3a7a8"}},"footer":{"background-color":"#ffffff"}}},"modalProduct":{"contents":{"img":false,"imgWithCarousel":true,"variantTitle":false,"buttonWithQuantity":true,"button":false,"quantity":false},"styles":{"product":{"@media (min-width: 601px)":{"max-width":"100%","margin-left":"0px","margin-bottom":"0px"}},"button":{"background-color":"#fcb9bb","color":"#000000",":hover":{"background-color":"#e3a7a8","color":"#000000"},":focus":{"background-color":"#e3a7a8"}}}},"toggle":{"styles":{"toggle":{"background-color":"#fcb9bb",":hover":{"background-color":"#e3a7a8"},":focus":{"background-color":"#e3a7a8"}},"count":{"color":"#000000",":hover":{"color":"#000000"}},"iconPath":{"fill":"#000000"}}},"productSet":{"styles":{"products":{"@media (min-width: 601px)":{"margin-left":"-20px"}}}}}});});}})();