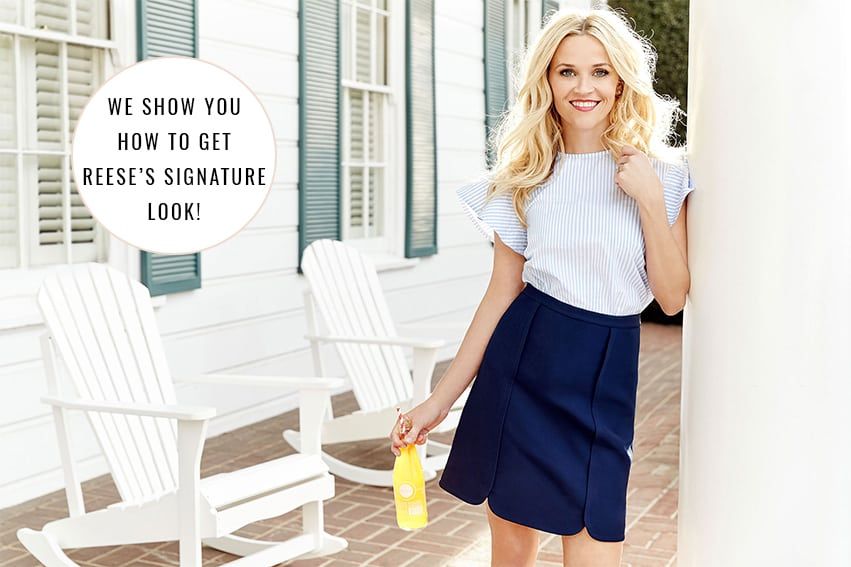 She provided us with some of the most iconic fashion moments and quotes when she portrayed Elle Woods in Legally Blonde (who could ever forget 'Bend and Snap'?), so it's absolutely no surprise that we're always taking style cues from Reese Witherspoon, herself. 
One style that Reese can't get enough of is outfits with scalloped details. From dresses and skirts to blazers and tops, Reese is a big fan of this classic hemline. 
It appears Reese isn't alone with Blake Lively, Sienna Miller, fashion bloggers, stylists and editors all making a case for this feminine silhouette. Scalloped detailing adds a fun and flirty element to any outfit, taking it to the next level without being over the top. 
But don't worry; if you don't have the budget of a celebrity (welcome to the club), you can get your hands on the scalloped style for a lot less. Our New Romantic Black Dress is the perfect LBD to take you from summer and into autumn and winter. And for $79.95, it's a total steal!