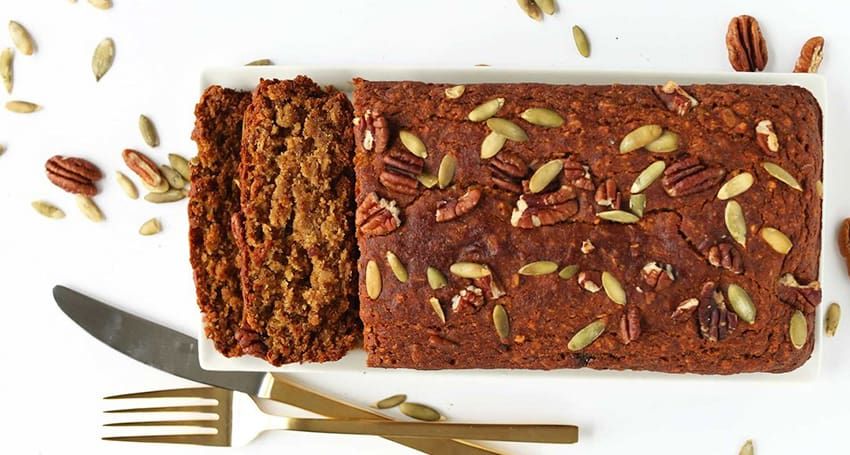 I love my winter vege's, especially the one's you can make into dessert!  Sweet potatoes are definitely a huge favourite. Not only do they taste amazing but they're super healthy as well! 
Sweet potatoes are high in carotenoids, which help to strengthen our eyesight, ward off cancer and even reduce the signs of ageing!  They're also packed full of the same mood-boosting vitamin D we usually get from the sun.  So they're perfect during winter when we aren't catching as many rays as we're used to!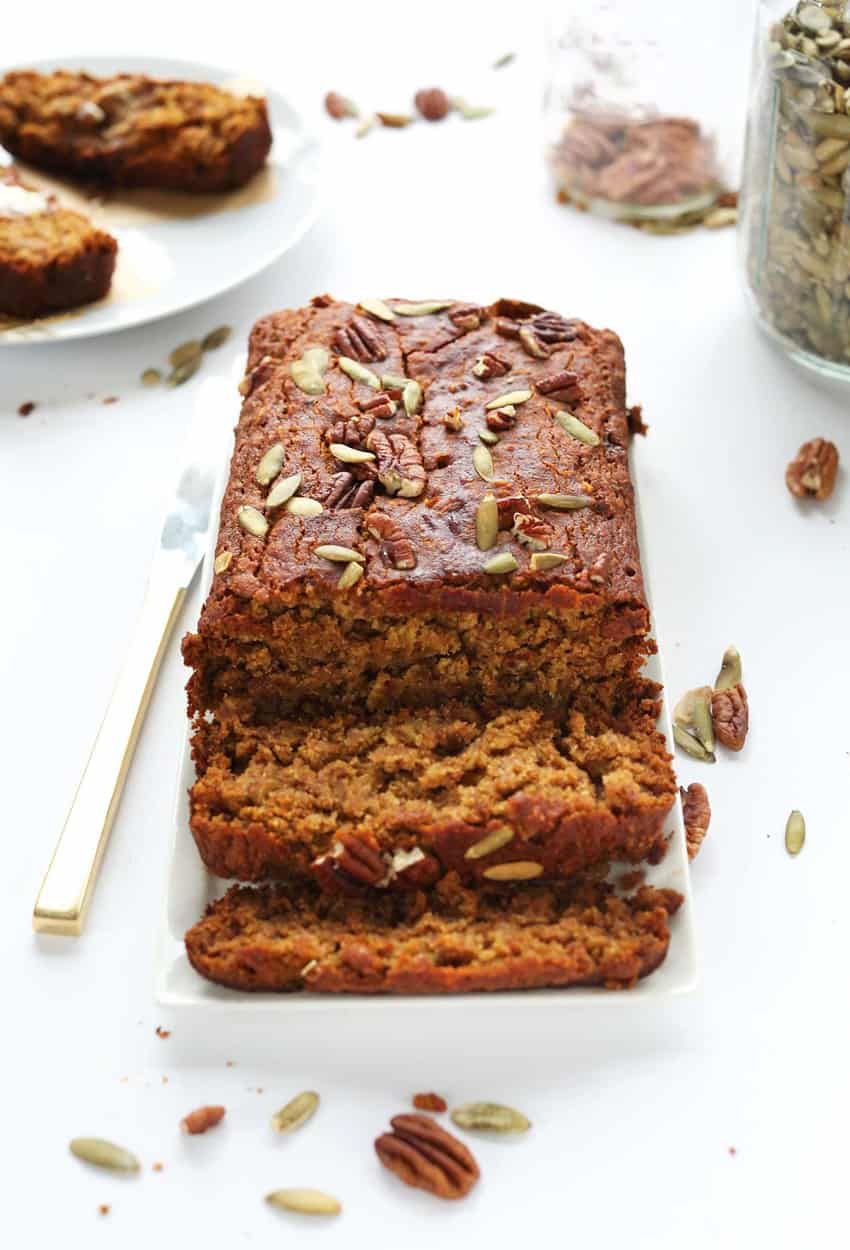 This amazing sweet potato banana protein bread recipe is just what this cool weather has been calling for!  Nothing warms the soul like the smell of fresh bread and cinnamon wafting through your kitchen on a chilly Sunday morning.  The best part is, it's healthy too!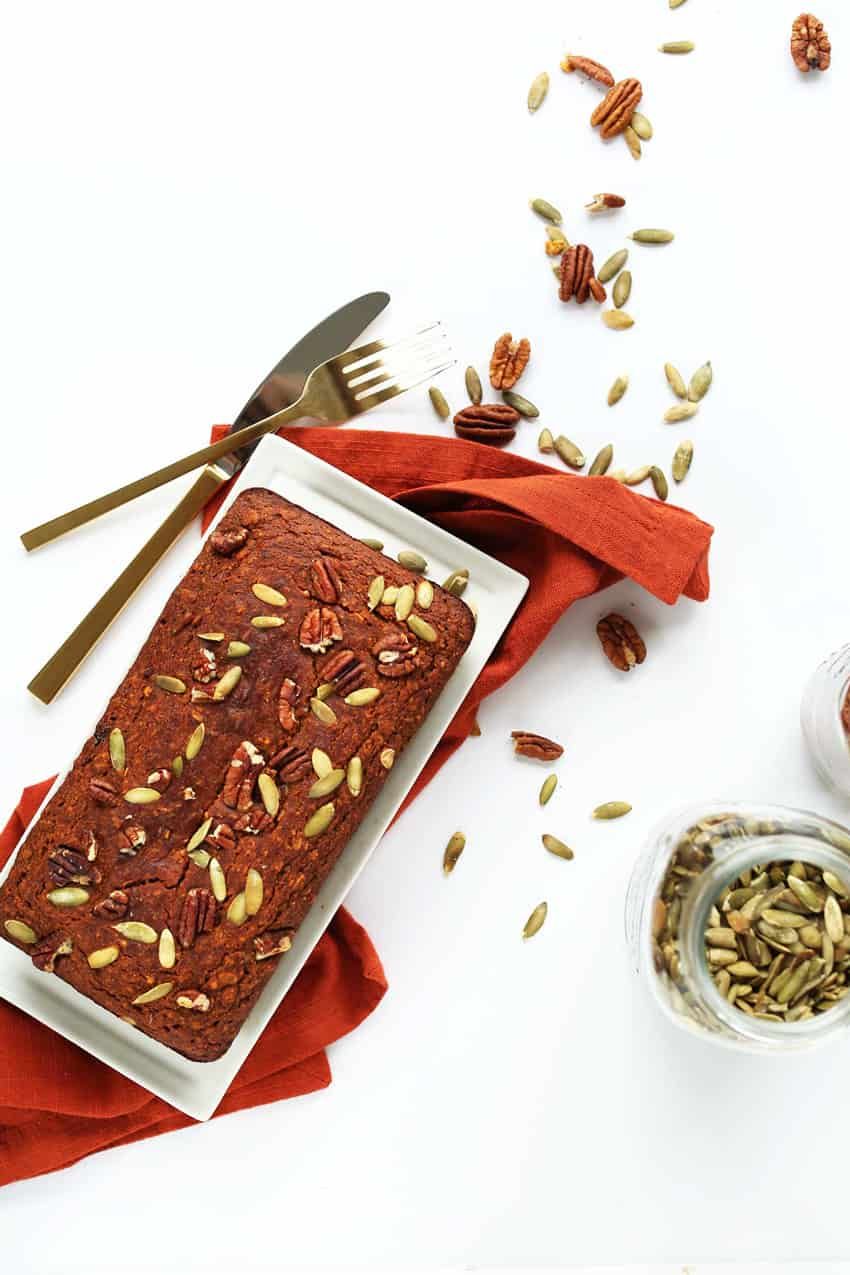 Here's a really easy recipe for this delicious loaf, enjoy any time of day and know it's a healthy indulgence!

SPICED SWEET POTATO & BANANA LOAF
WHAT YOU NEED:

4 tbsp flax meal
12 tbsp water
3 extra ripe bananas
425g sweet potato, steamed & then pureed
1/4 cup coconut oil (melted)
1/2 cup apple sauce
2 cups whole wheat flour
4 scoops plant-based protein powder (we like vanilla)
1 cup organic sugar
2 teaspoons baking soda
1 teaspoon salt
1 teaspoon cinnamon
1/2 teaspoon nutmeg
1/8 teaspoon ground cloves
2-3 heaped tbsp pecans or walnuts (or just whatever nuts & seeds you have lying around)                                  

WHAT TO DO:

Preheat oven to 175°C. Lightly grease two 20cm loaf tins.

In a small bowl mix the flaxmeal and water together, and set aside.

In a large bowl, mash the bananas with a fork. Add the sweet potato, oil, and apple sauce, and mix until combined.

In a medium bowl, mix together the flour, protein powder, sugar, baking soda, salt, and spices.

Stir the flaxmeal and water mixture into the bowl of wet ingredients. Then add the dry ingredients to the bowl of wet, and mix well.

Divide the batter evenly between the 2 loaf pans. Sprinkle each loaf with 1 tablespoon of the chopped nuts.

Bake for 50 to 60 minutes or until a toothpick inserted in the middle comes out dry.

Cool in pan for 15 minutes, and then transfer to a cooling rack. Enjoy!

 

Recipe adapted from popsugar.com.au