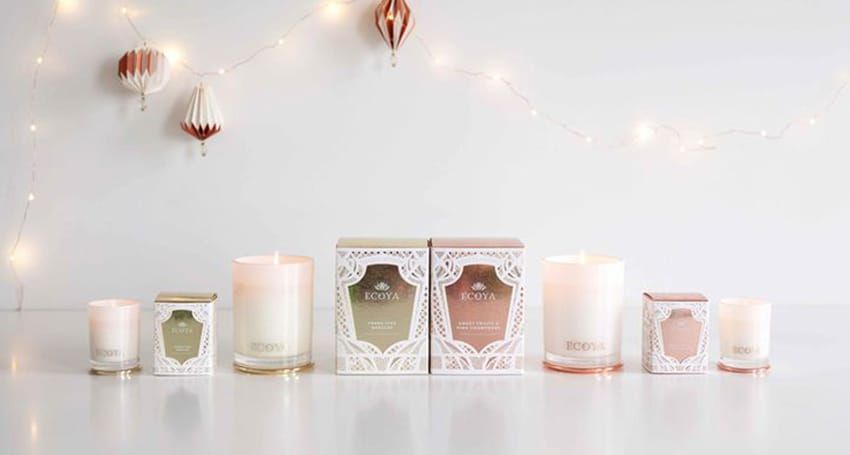 Those who know me know I'm sucker for a gorgeous smelling candle.  I just adore the way the different smells can take you away to another place or transform the whole atmosphere of a room.  It's almost magical!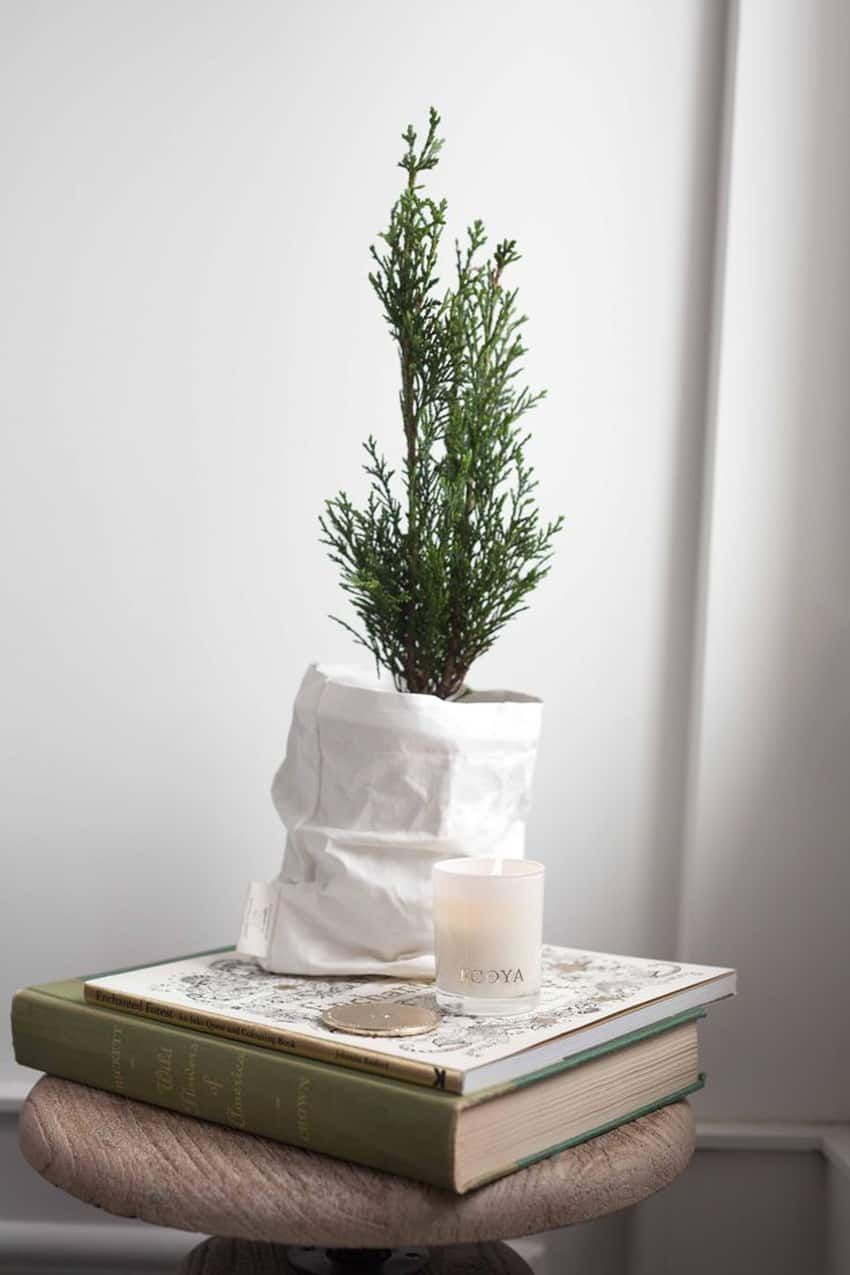 While I love lighting candles year round, when December rolls around, I always make sure to keep them burning.  What better way to amp up the holiday vibes than with a gorgeous, Chrissy inspired scent? 
This year, one of my favourites, ECOYA, have gone above and beyond with their Christmas collection.  All the scents are absolutely drool-worthy but there are a few in particular that I just had to share with you guys.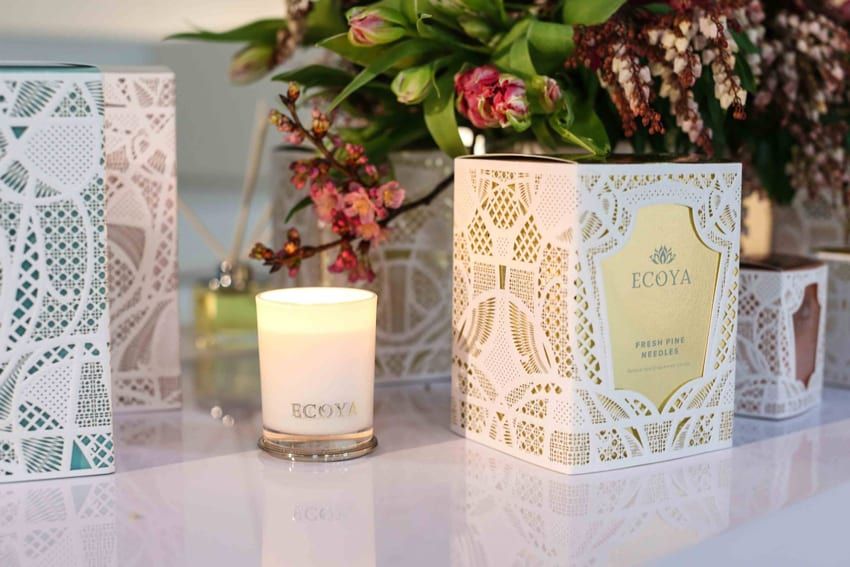 First, let's talk about the 'Fresh Pine Needles' candle.  If, like me, you like fresh scents, this one is definitely for you.  It's a rich fragrance with hints of citrus and rosewood – totally reminiscent of a forest!  It's so heavenly and one of their most popular that ECOYA have brought this one back for the fourth year in a row.  
The second one I'm loving is called 'Sweet Fruits & Pink Champagne.'  It's a sweet and summery scent – imagine the smell of sugared pink grapefruit and sweet passionfruit, blended with the sparkling freshness of pink champagne.  It doesn't get much more festive than that!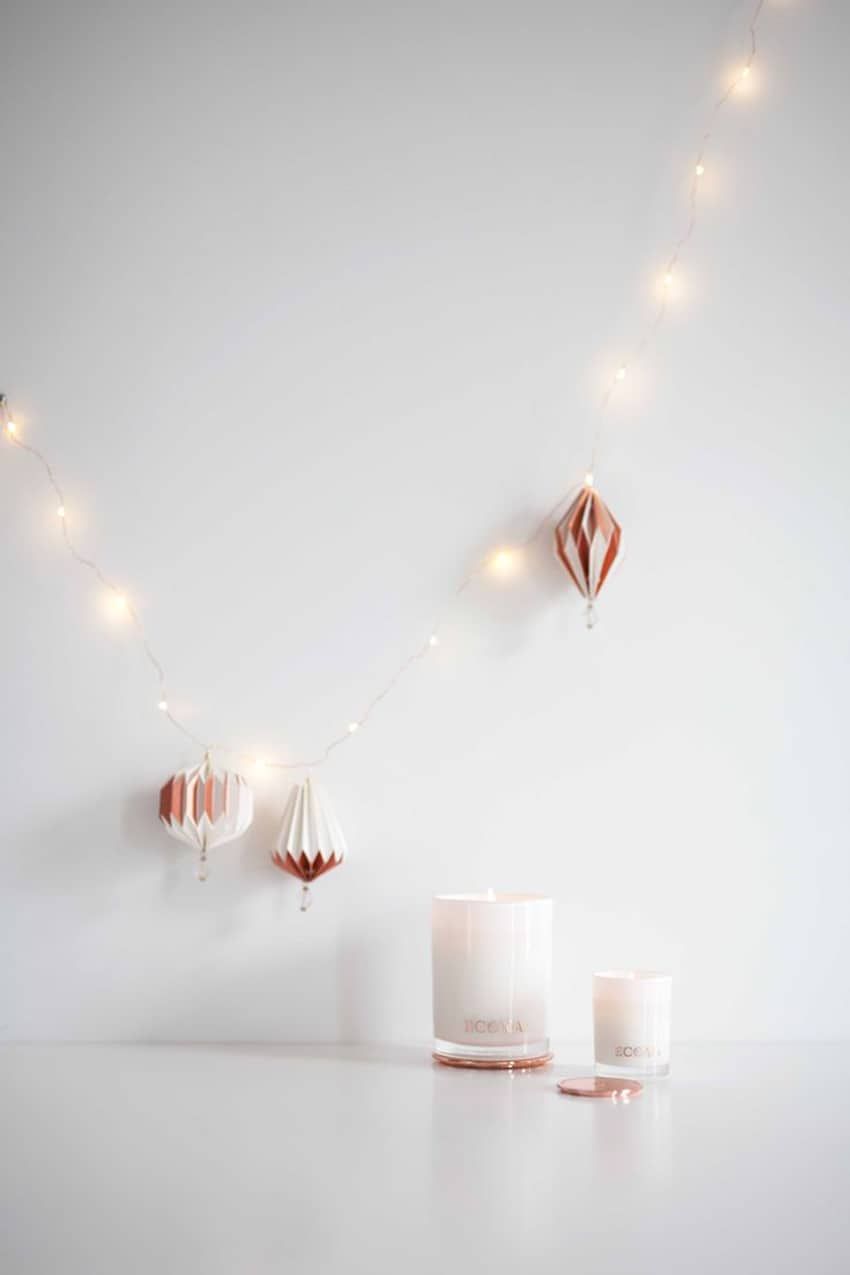 The other thing I love about ECOYA candles is that they don't just smell amazing.  They look fab too!  The Fresh Pine Needles candles come in these beautiful, metallic gold cartons, capped with polished gold lids.  
The Sweet Fruits & Pink Champagne candles are similar but with stunning rose gold lids instead.  Each candle also comes packaged in an intricate laser cut box. They are honestly the kind of Xmas gifts that are bound to draw oohs and ahhhs from anyone who receives them.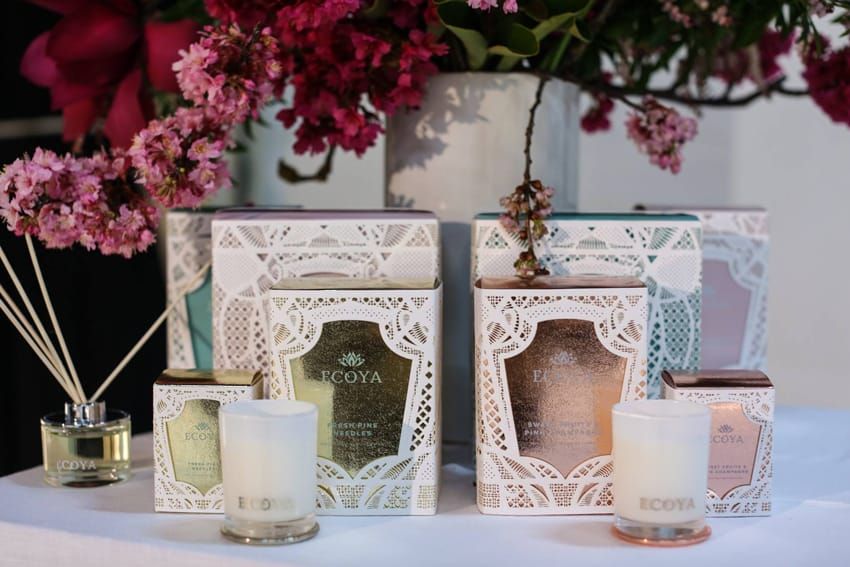 If you'd like to have one of these scents hanging around your home this Xmas you'll need to hurry!  Fresh Pine Needles sells out almost every year and 'Sweet Fruits & Champagne' is a limited edition. Quuuuuuick!

Visit the ECOYA website for more information and to get your hands on some of these gorgeous candles.