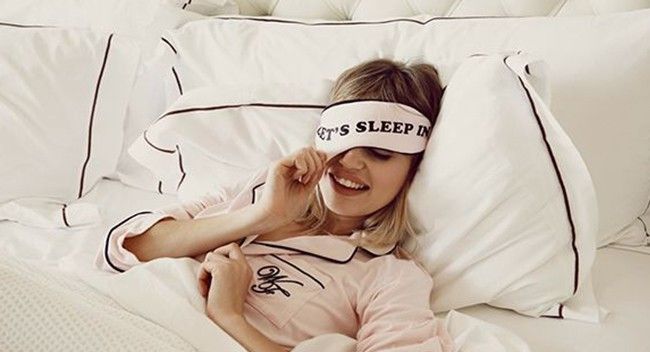 I bet we all wish we could get more beauty sleep – after all, who could say no to wide awake eyes and smooth glowing skin? But even if you can't manage to get your recommended eight hours, you can still wake up looking refreshed and radiant thanks to these amazing overnight treatments. Sweet dreams!
Miracle Worker Overnight Moisturiser – Philosophy, $80.00

Fans of this product claim it really is a miracle – formulated with a powerful age-resetting complex, it leaves the skin hydrated and silky.




Intensive Hair Treatment – Kusco-Murphy, $24.95
 

Kylie Minogue swears by leaving this product in dirty hair overnight and washing it out the next day – it's amazing for turning frizzy dry hair into pop-star worthy locks. 

Auto Pilot Overnight Lip Balm – Napoleon Perdis, $29.00
 I love me some Napoleon products and this one is no exception. Applying this balm overnight will make sure you have a super soft pout. It's full of moisture-rich ingredients like beeswax and Vitamin E.
Clear Start Breakout Clearing Overnight Treatment – Dermalogica, $20.68
 If you're prone to breakouts or acne then this overnight cream  is for you. It contains salicylic acid to clear the pores, lavender and tea tree to control oil product, and liquorice and cucumber extract to calm the skin. You'll wake up with soft, hydrated and clear skin. The perfect start to your day!
Rose Balm Intense – Lanolips, $15.95

Sure, you can use this product at any time of the day, but for maximum results apply it before bed to dry hands and feet. Wear gloves/socks to seal in the moisture and wake up to unbelievably soft skin.

Self Tanning Mousse – Fake Bake, $45.95


For those who like a little extra glow, overnight fake tan will definitely do the trick. This natural shade doubles as a moisturiser, so you'll wake up with perfectly moisturised, golden skin. It doesn't stain sheets or clothes either. Bonus!




 

Sensitive Night Cream – Burt's Bees, $29.95Burt's Bees never fails to disappoint – with aloe vera and moisturising rice extract, this fragrance-free and hypo-allergenic formula soothes even the most sensitive skin.

Shine – Aesop, $35.00A couple of drops of this oil is a luxurious overnight treatment – shampoo the next morning and you'll be left with healthy, mirror-shiny hair.

Rosapene Night Cream – Trilogy, $44.95I love my Rosehip Oil by Trilogy – this velvety night cream boasts all of its nourishing benefits, as well as goji and manuka honey. It absorbs beautifully and leaves you with beautiful, healthy skin.
LASH BROW Growth Stimulator – ModelCo, $48.00Don't think we forgot your lashes and brows – they need just as much attention! This wonder product by ModelCo deep conditions and restores brows and lashes, so they can grow thicker, longer and healthier.
Vitamin E Nourishing Cream –

The Body Shop

,

$22.95

 

Looking for a whole body moisturiser? This Vitamin E Nourishing Cream will help put those essential antioxidants into your skin while you snooze away. You'll be waking up with healthy, replenished skin in no time.