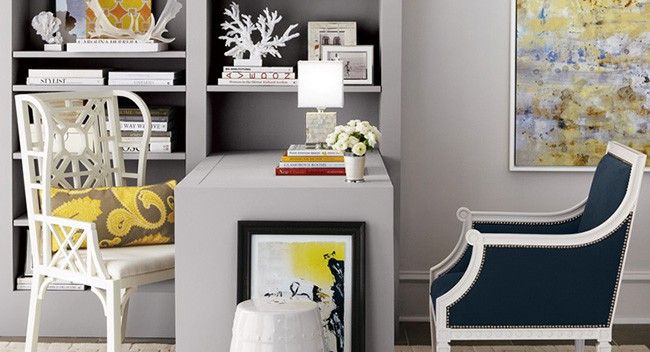 A home office is a space that we unfortunately have to spend a lot of our time, and yet of all the rooms in our homes, this is the one we neglect the most. There is nothing worse than having to work in a dull environment so we've put together some of our favourite home office inspo to help you make your office space inspirational and productive!
A great way to inject your space with personality is a gallery wall (you can read our post on gallery walls here). Keep your spirits lifted with photos of family, inspirational quotes or travel pics – whatever gets you through the day.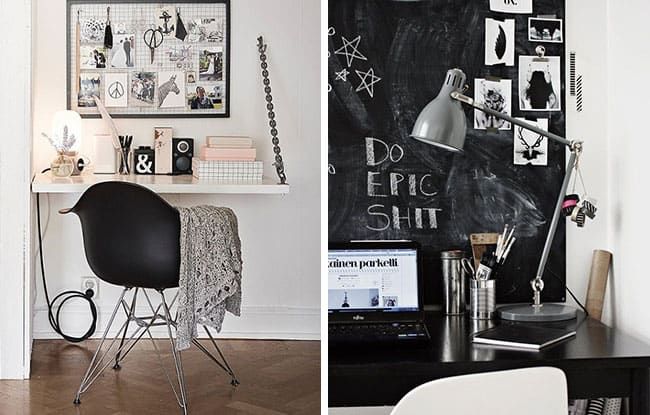 It's also super important to keep decorations as chic, clean and simple as possible. When your workspace is cluttered and crazy, the same thing tends to happen to our minds and we never get anything done! You should have enough space to move and think freely without worrying about knocking anything over on your desk.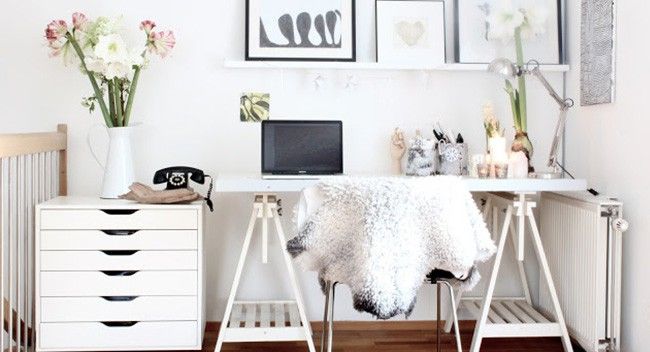 Staying inside all day can be depressing, especially when it's a beautiful day outside! Bringing natural flowers into your workspace can brighten the mood – just opt for low-perfume posies that won't give you headaches, like daisies or tulips.
Finally, it's time for a spot of colour therapy – really! Believe it or not, the colour of your office can actually affect your productivity depending on your personality. Blue is good for mathematical minds, yellow inspires confidence, orange enhances creativity and green is super calming for when you're up against deadlines. Just don't paint your office neon colours – they drain energy and make you grumpy!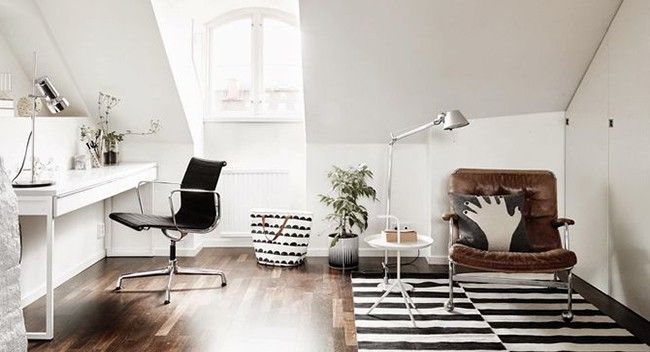 Check out this amazing inspo: