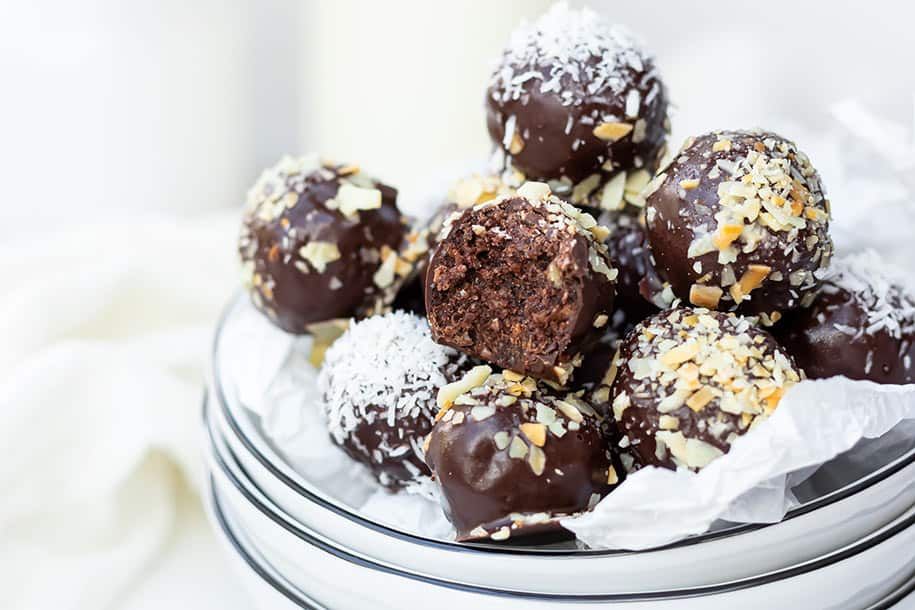 These little snack balls are small but mighty. They're full of skin loving ingredients to help you GLOW and will boost your energy all day long.
Ingredients:
¼ Cup Pepitas
¼ Cup Macadamia nuts
¼ Cup Cashews
¼ Cup Pecans
¼ Cup Sunflower seeds
8 dates (seeds removed)
¼ Cup Shredded Coconut
¼ Cup Cacao
¼ Cup unsweetened maple syrup (or sweetener of choice)
Extra coconut for rolling in at the end
OPTION: 2 teaspoons of SWIISH BEAUTY BUZZ Adaptogenic Collagen Coffee Powder
Method:
Add nuts and seeds to a food processor and blend until fine
Add Dates (with seeds removed) and blend until sticky
Add remainder of ingredients and pulse 3-4 times until combined
Roll into balls and for an extra skin boost, roll in coconut (fresh or toasted) or chopped nuts of choice
WANT MORE? CHECK OUT OUR RECIPES SECTION AND OUR BOOKS FOR MORE NUTRITIOUS TASTY TREATS.