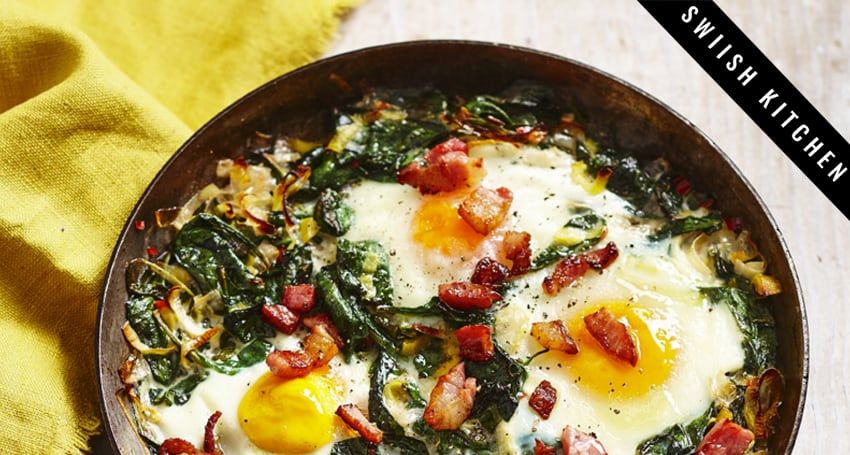 If you've never had baked eggs before, you've seriously been missing out.  This gourmet brekkie option is delicious, comforting and oh-so-satisfying at the same time.  Plus, it's the perfect way to make eggs interesting without adding carbs.  
Our 'Skillet Baked Eggs' is a super healthy recipe that the whole household will love.  With soft baby spinach, crispy pancetta and a hint of spice, this dish is a mouth-watering medley of textures and flavours.  And, like all of our recipes in The Good Life, it can be made with minimal effort.  No fancy cooking skills required!    
This dish is so tasty, we often forget that it's dairy-free, gluten-free, nut-free, sugar-free, paleo and packed with essential nutrients.  Luckily, the kids do too.  Ha ha!  
Coming in at under 350 calories per serve, our baked eggs can be enjoyed 100% guilt-free.  If you're after a full tummy, a happy heart and a slender waistline – this dish is your new go-to!
Oh and if you like this one, you'll find heeeeeaps more lean, healthy, delicious, quick and easy recipes in our cookbook, THE GOOD LIFE, which you can pick up now from our online store right here.