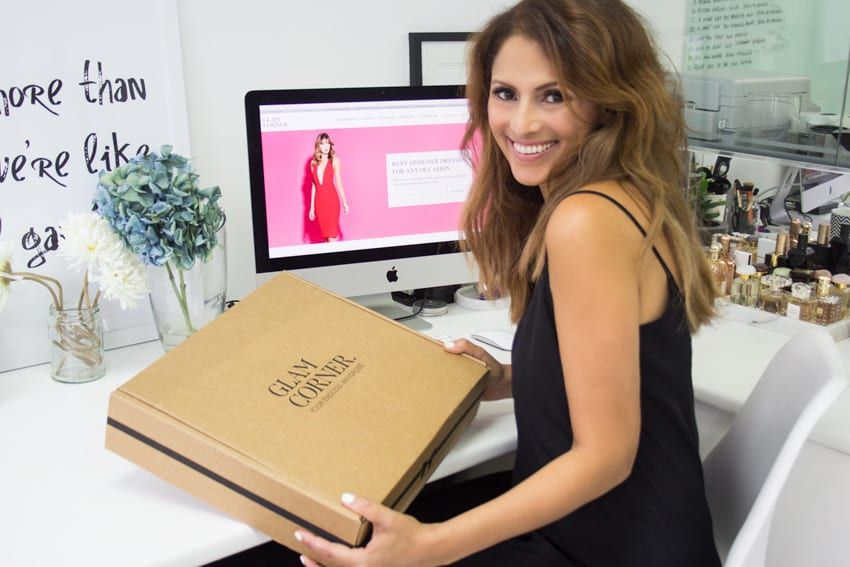 When you've got a special event coming up, finding the right dress is always a top priority.  And if you're like us, you probably start off at the sale rack and find nothing… before drifting mindlessly into the designer section to drool over the gorgeous gowns.  But although designer dresses are amazing, it's near on impossible to justify dropping $900 on an outfit you'll only wear once.
So then you've got two options – you either don't buy the dress and you settle for something kind-of-ok-but-not-amazing and feel less than your fabulous best at said event. OR you buy the dress, feel super guilty about how much you spent and then even worse – only wear it once because you feel like you can't possibly wear it again since everyone has seen you in it before – especially in the age of social media where there are dozens of pics of you across Instagram and Facebook… hands up who's with us? Yep, we know we're not the only ones guilty of this. Ha ha!
The issue is, even one or two wears doesn't justify a $900 spend. Which leads us to the final (and best) option… GlamCorner.
Many of you have probably already heard of GlamCorner before.  Aside from the fact that we're always singing their praises on SWIISH, the website has also become a hot ticket on the fashion scene.  If you haven't heard of it though, GlamCorner is basically a rent-a-dress website that lets you hire designer fashion for a fraction of the retail price. Yes! Tell us what is not to love about that!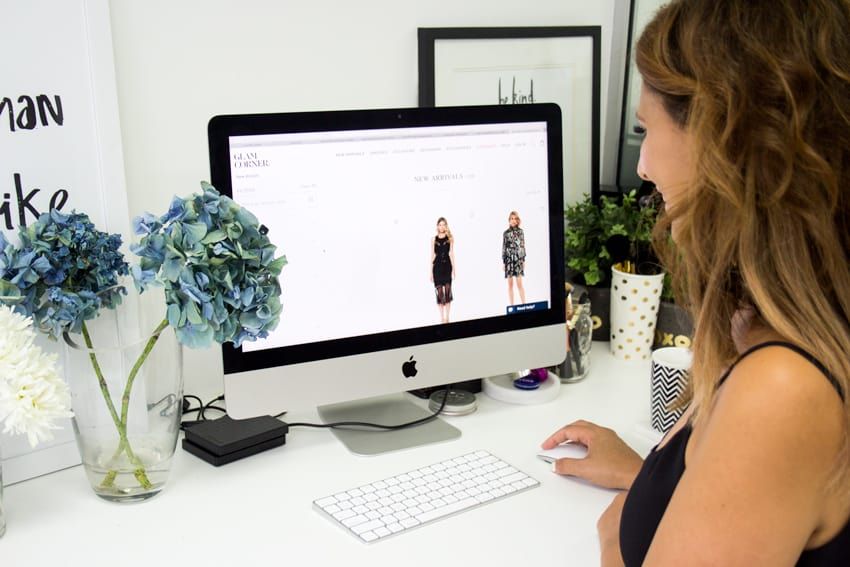 If you jump on the GlamCorner website, you'll see that you can have a browse through their collection, which includes a huge range of styles and sizes from incredible designers like Alex Perry, Camilla, Manning Cartell, Shona Joy, Thurley, Rachel Gilbert, Maticevski, Zimmerman, Balmain and heeeeeaps more.  Then you just pick a size, pick a rental period and hit the checkout.  Easy as that!

I recently had a cocktail event to attend and wasn't sure whether I wanted to go more formal in style, or more boho in style. I found a couple of dresses I loved on the GlamCorner site – a Zimmerman 'Havoc Suspend' dress which retails for $850 but on GlamCorner, you can rent it for just $149.  Same with the other dress I found – the Sunday Ruffle Dress by Talulah – It usually costs $240 but you can rent it for just $69!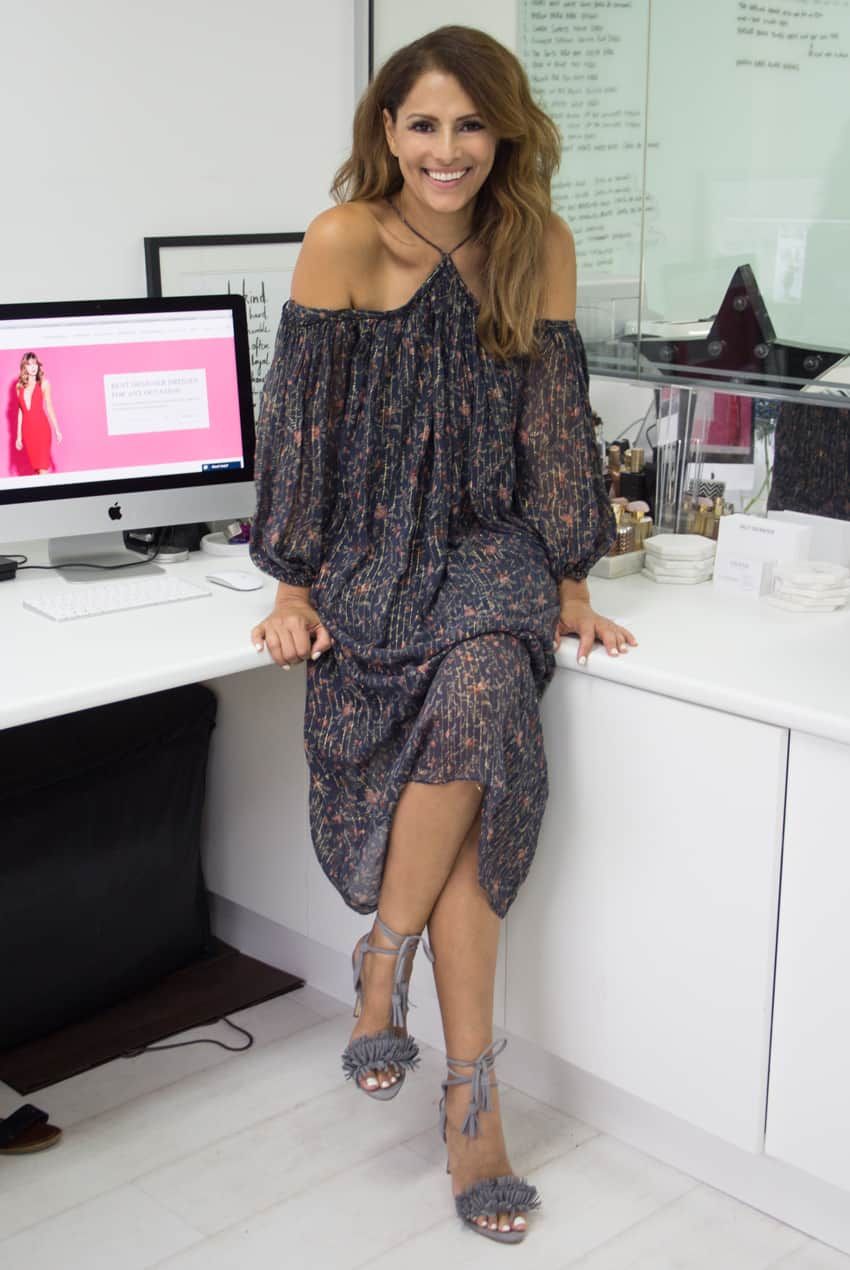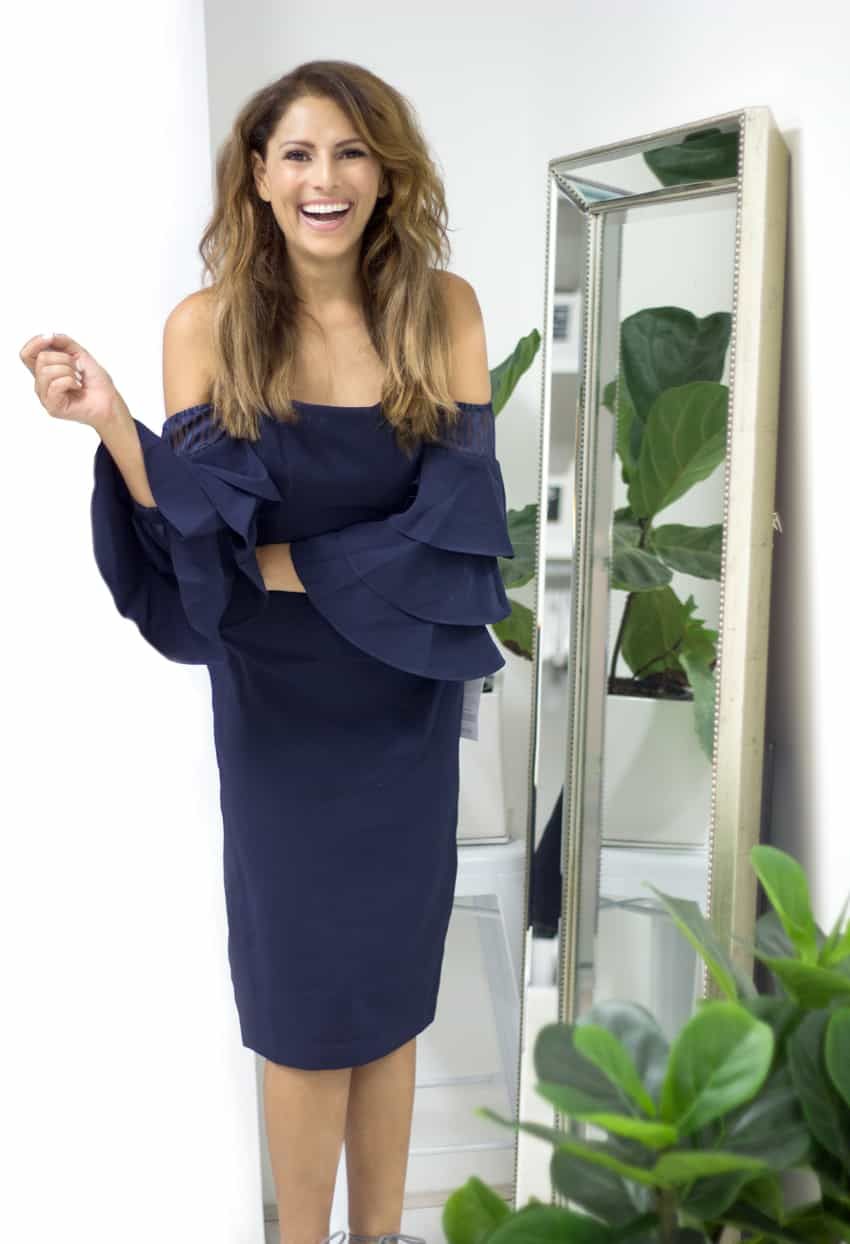 If, like me, you can't decide which one you want to rent, or you're not sure which dress will suit you best – GlamCorner have you covered with their 'Back Up Dress' option.  We all know how tough it can be when you're getting clothes online – size and fit can be hard to work out. So basically the back up option lets you rent a dress, then add a second dress to your booking – a 'backup dress' – for just $15. YES! $15!  Then when you receive your dresses, you can decide which on you actually want to wear.  How awesome is that?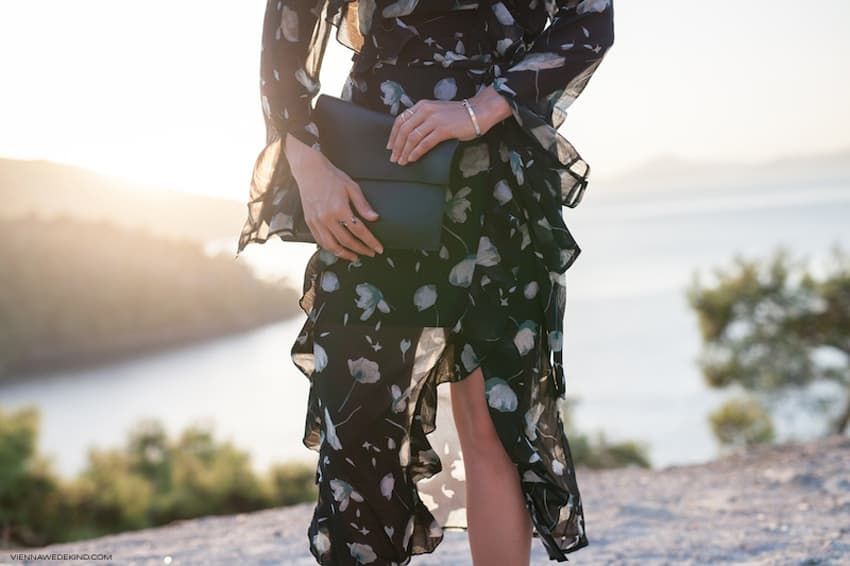 There is so much to love about GlamCorner! The outfits are gorgeous and on trend, and the prices are a bargain which ultimately means you can potentially wear a different designer dress every time you have something on. Why would you buy that Zimmermann dress for $850 – if instead you could rent out 5 different dresses at $149 each. It seems like a total no brainer to us!

Across the SWIISH team, GlamCorner has saved us countless times when we've needed a last-minute outfit for an event.  If you live in the Sydney Metro area, you can get same day delivery and if you're anywhere else in Australia, it typically only takes a day or two to reach you. Then after you've worn the dress, you simply place it in the pre-paid satchel provided and pop it in the post box to be returned.
Fair to say we are totally OBSESSED.  The whole idea just fits in so well with our luxe-for-less philosophy.  If you're on a budget but need a jaw-dropping dress for your next event, then we definitely recommend hitting up the GlamCorner website. You'll love it!
Check out my video below to find out more about GlamCorner and to see the dresses I chose to order (and why)!

This post is sponsored by GlamCorner but all thoughts and opinions are our own.