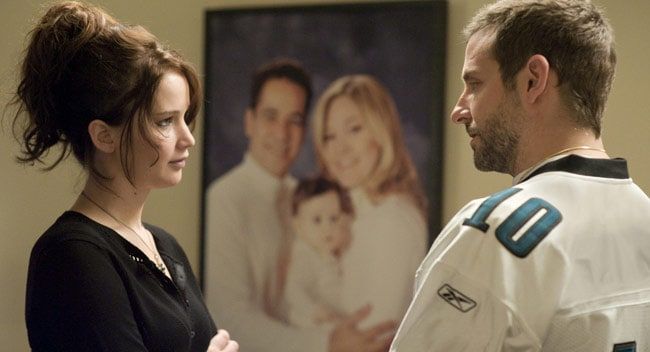 Silver Linings Playbook has been getting plenty of buzz over the last month thanks to a bucketload of nominations during Hollywood awards season – like, 8 nominations for the Oscars alone…amazing! And when we saw that Bradley Cooper was starring, well needless to say, we got a little excited.
The movie is directed by David O. Russell (he also directed that other fab film, The Fighter) and tells the story of Pat Solitano (Cooper) who has just moved back home with his parents after spending the last eight months in a mental institution.
Pat suffers from bipolar disorder and the movie explores his relationship with the complex and fragile Tiffany, played by one of swiish's favourite of-the-moment actresses, Jennifer Lawrence.
And with a supporting cast of Robert De Niro and Australia's own Jacki Weaver you know that this will be one incredible movie.
We absolutely adored this film. We laughed, we cried and appreciated the way Russell shows the audience the perfect balance between the lighter and darker sides of bipolar disorder. A must see!