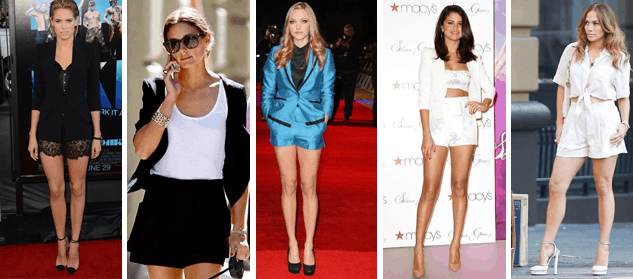 Now is the perfect time to embrace one of this season's biggest trends: shorts. In Summer 2013, shorts will come in all kinds of fabrics and styles – lacy, silk, leather, tailored, scallop edge, high cut… the options are endless. 
Dress them up for work with a button up shirt, blazer and heels. Dress down for weekends with an oversize tee and your hightop wedge sneakers. For a night out on the town, opt for luxe styles with a sequin tee and major stilettos.
Shorts are also the perfect way to work some of the season's amazing colour palette – bright orange, pastels and floral – into your look whilst keeping it tailored and chic.
Here are a few of our favourite looks for inspiration: