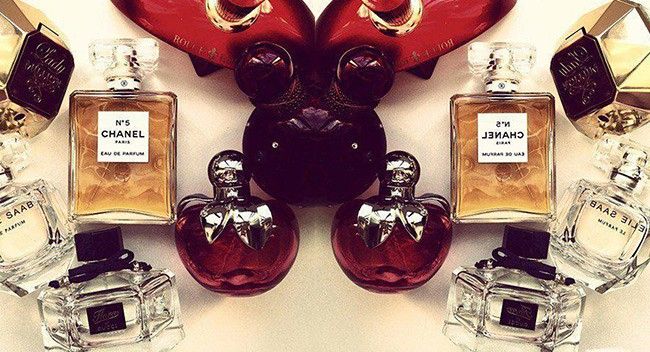 There is something about that final spritz of perfume when you're heading out the door that can pull your whole look together, and make you feel amazing.
When I am heading out for the night I love spraying a hint of my favourite perfume, Black Orchid by Tom Ford . The combination of the citrus and woody tones instantly makes me feel glam and luxe.
Here are a few of my favourite scents that will have you feeling (and smelling!) gorgeous, confident and irresistible.
Black Orchid by Tom Ford

The combination of citrus and woody notes make this luxurious perfume completely irresistible. $136.00, find it here.
Guilty by Gucci

With its mixture of mandarin, pink pepper, peach and lilac, this dynamic fragrance is a statement scent. $86.50, find it here.
Opium by Yves Saint Laurent

Mysterious and enchanting, this decadent scent is filled with notes of mandarin, bergamot, myrrh, jasmine and carnation. $99.00, find it here.
Chanel No 5

Asked once what she wore to bed, Marilyn Monroe famously said 'Chanel No.5'. Need we say more about this iconic perfume!? $152.00, find it here
The One by Dolce & Gabbana

A tempting, beautiful scent, filled with lily, jasmine, plum and musk. $69.00, find it here.
Eau Legere by Bottega Veneta

There is something about the fresh smell of gardenia mixed with bergamot, pink pepper and leather tones that create an exciting mix to stir up the senses. $98.00, find it here.
Shalimar by Guerlain

The ultimate seductive perfume, its blend of lemon, rose, iris and vanilla is amazing. Team with a little black dress and a lot of va-va-voom. $126.00, find it here.
Jasmin Noir by Bvlgari

This scent is pure elegance and sophistication. The combination of jasmine, gardenia petals, satiny almond, wood and licorice make for one beautiful perfume. $103.50, find it here.
Sensous Nude by Estee Lauder

With sultry notes of wood and musk, this feminine and warm scent will envelop you. $85.00, find it here.