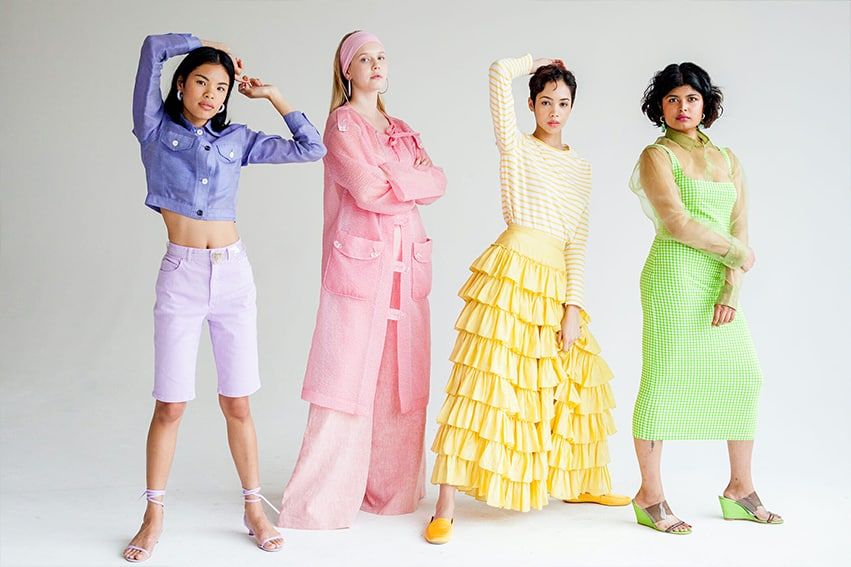 If there's one thing we'd like to thank the 2018 fashion gods for, it would be tonal dressing. 
We're obsessed with this trend that's taken over the fashion world this year and we honestly can't get enough of it. What is tonal dressing, you ask? Like it sounds, it's when you wear the same colour head to toe but in different shades. Navy and sky blue? You bet! Aubergine and lilac? Absolutely! Mustard and buttercup? Yes please!
The key with tonal dressing though is to mix textures and even patterns, and to have one item that contrasts against the whole outfit. This usually works best with accessories like shoes or a clutch. Wearing head to toe red? Go for a black clutch. 
Like us, you've probably already nailed wearing head to toe black but if you need inspo on wearing colours outside of your comfort zone, then you've come to the right place. We've rounded up our favourite head to toe colour combos for you below!