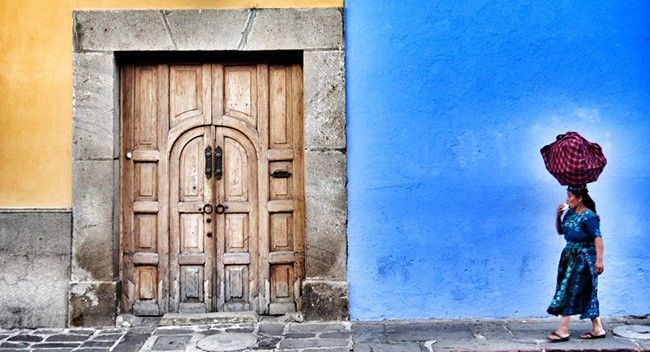 Chichicastenango? It might sound like a musical instrument, but we promise you this is one Central American secret not to miss.
I have wanted to visit South and Central America for about as long as I can remember. When you think of those places, countries such as Brazil, Argentina and Costa Rica are for most of us, what usually springs to mind.
But if you are searching for a truly authentic experience of these two diverse continents, if you have lungs able to withstand the air at 6,500 feet above sea level and if you want to really impress your mates, then the huge open air market that takes place amongst the crests of mountain tops at Chichicastenango in Guatemala is an experience not to be missed.
This is ancient market practice in all its glory. The smells, sights, colours, sounds, jewellery, textiles, food and people appear to be unchanged for centuries – vendors sell handicrafts, food, flowers, pottery, wooden boxes, condiments, medicinal plants, candles, pom and copal (traditional incense), cal (lime stones for preparing tortillas), grindstones, pigs and chickens, machetes, and other tools. In the central part of the market plaza are small eateries called comedores.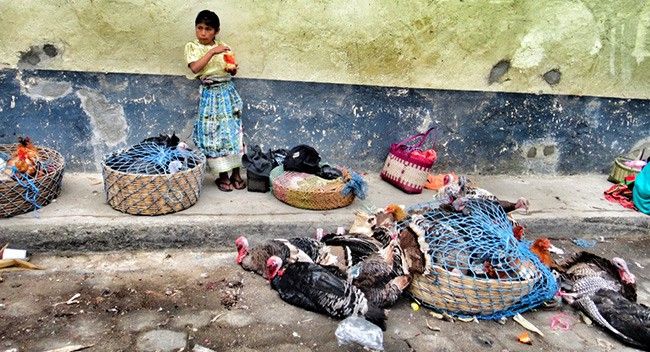 Devour a local Shuko (literally translated to mean "dirties") made by chopping chorizo into pieces piled onto a toasted bun with green chilies, avocado, mayonnaise, fresh cabbage and ketchup. Are you salivating yet? Wash the Shuko down with a Blanco Atole, which is a white creamy soup-like sauce made with corn flour with chilli sauce and black beans stirred in.
Next to the market is the 400-year old church of Santo Tomás. It is built atop a Pre-Columbian temple platform, and the steps originally leading to a temple of the pre-Hispanic Maya civilization remain venerated. K'iche' Maya priests still use the church for their rituals, burning incense and candles. At a traditional Mayan ceremony, you'll spot older local women crouching at the entrance dousing the visitors in the smoke from burning incense pots, whilst flower sellers bath the steps in huge bundles of local flora. The smells are intoxicating, whilst the church bells call out across the market.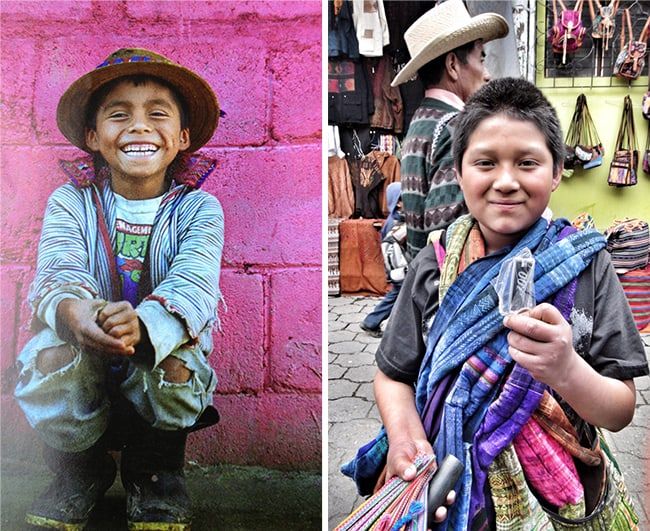 For accommodation, stay out of Guatemala City if you can or use as a one night stopover only as there is not much to see (except the local muggings… yep, Guatemala city was once voted by Lonely planet as one of the Top 10 worst cities) and base yourself in the far prettier township of Antigua, a far more authentic local experience with a range of accommodation to suit all budgets from backpacker to splurge, with all tastes catered for.
Despite its remote location, almost 140km from the capital, Guatemala City, you can take the Chicken Bus to Chicicastenango. A crazy local & very bumpy experience not to be missed, where you cram yourself into a packed 1950s bus filled with local villagers that stare at you wide eyed whilst their pet goats & chickens nudge you on your backside in a race to get a seat. I ended up on the roof! Or catch a local tour shuttle from nearby Lake Atitlan (circled by volcanoes) or from the ancient town of Antigua to this unique shoppers paradise…but don't expect to find a pair of cut price Manolo's!
This special SWIISH travel story is courtesy of global nomad / wanderluster Matty Trustrum – you can find out more about Matty here or follow him on Twitter here.