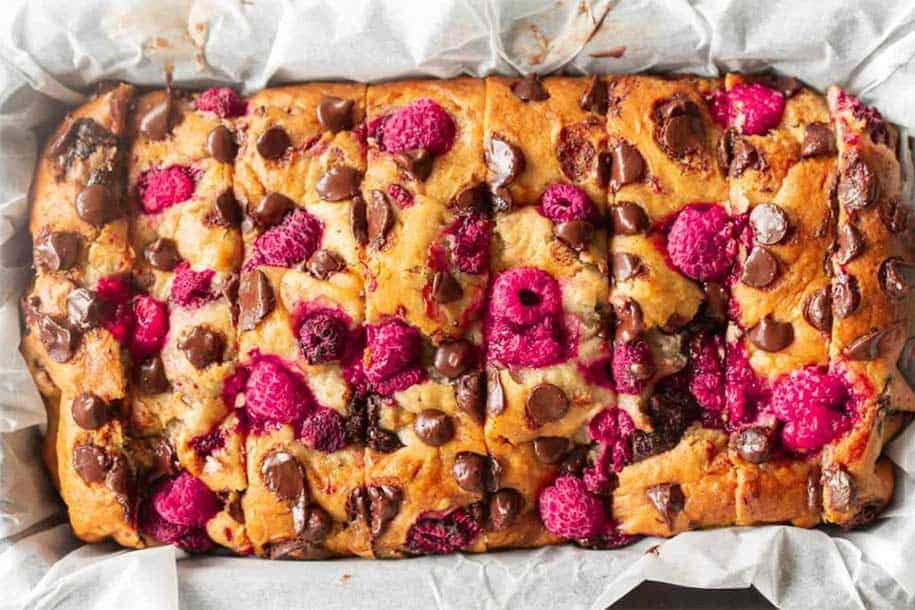 This fruity twist on classic banana bread hits the spot for all your healthy sweet-tooth cravings! We love it as a mid-morning or afternoon snack, toasted with lashings of butter… pure deliciousness.
PEAR & RASPBERRY BLISS BANANA BREAD
Dairy-free / Refined Sugar-free
Makes one loaf, around 8 slices
INGREDIENTS:
3 medium-sized ripe bananas
2 eggs
½ cup almond milk
¾ cup raw sugar
2 tablespoons coconut oil
1 teaspoon bicarb soda
4 tbsp FIBRE Cleansing Powder
2 cups oats
1 large pear, peeled and roughly chopped
1 cup frozen raspberries

1/4

 

cup

 chocolate chips of choice 

optional
METHOD:
Preheat the oven to 180ºC and grease or line a medium-sized loaf tin.

Combine bananas, eggs, milk, sugar, coconut oil, baking soda, FIBRE Cleansing Powder, and oats in a blender, and blend until smooth.

In the blender, stir in the pear, raspberries & chocolate chips. Pour mix into the loaf tin and bake for 1 hour and 30 minutes.

Store in the fridge for up to 1 week.
Want more? Check out our RECIPES section and our BOOKS for more nutritious tasty treats.