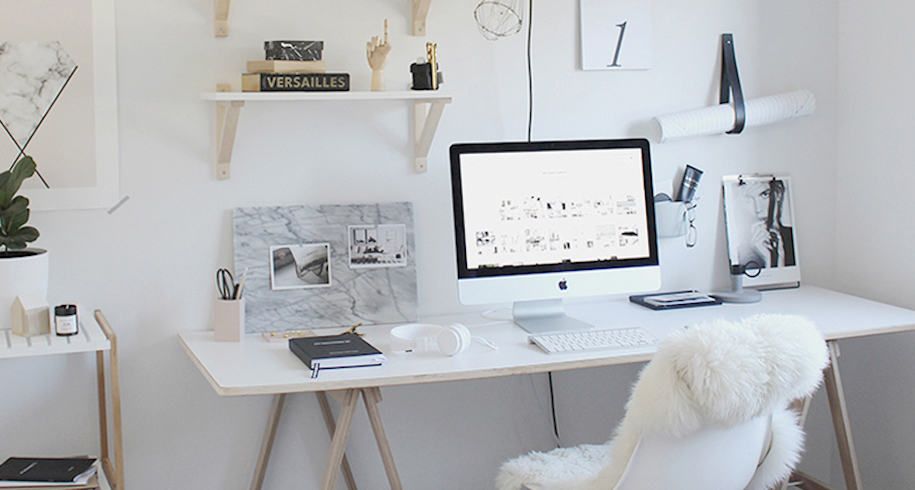 Whether it be a little nook in the hallway, your kitchen table, or large desk space in the spare room – ensuring that the space is light, bright, and inspiring is imperative.
After spending more time than usual in your home office, you may be at the "7-year itch" stage of your relationship, simply meaning – it's time to spice things up a little!! To help you out, below we've compiled some quick-fixes for revamping your workspace, as well as some of our favourite home-office inspo to get you inspired.
HOW TO: REVAMP YOUR AT-HOME WORKSPACE
Add some real plants and greenery to the space. Not only will the green calm you when stressed, but the boost in oxygen is said to improve productivity!
Inject your space with some personality by adding a gallery wall! You can add family photos and images that inspire you. Better yet, you can change the pictures around as frequently as you'd like! For more inspiration check out our post on gallery walls here!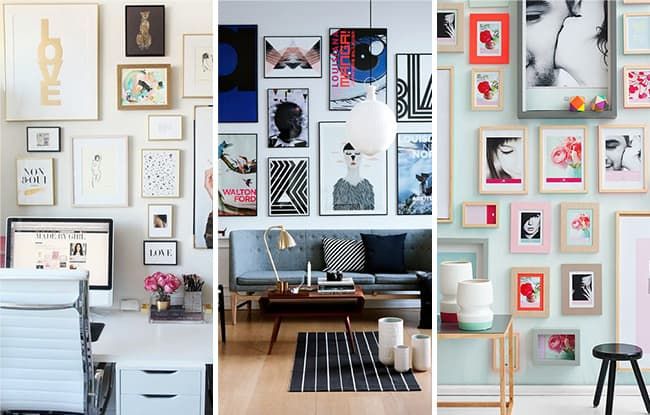 Keep decorations as chic, clean and simple as possible. When a workspace is cluttered, we find the same thing can happen to our minds and we never get anything done! You should have enough space to move and think freely without worrying about knocking anything over on your desk.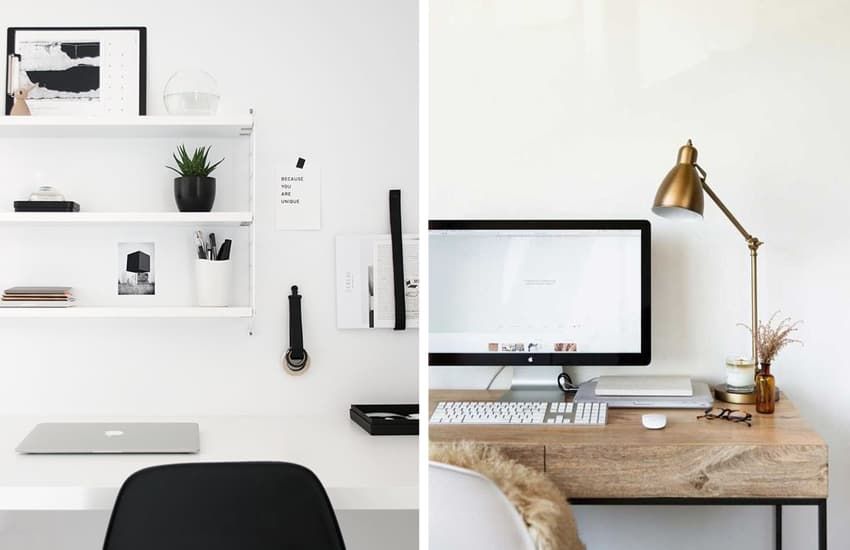 Staying inside all day can be a bit of a downer, especially when it's a beautiful day outside! Bringing natural flowers into your workspace instantly brightens the mood – just opt for low-perfume posies that won't give you headaches, like daisies or tulips.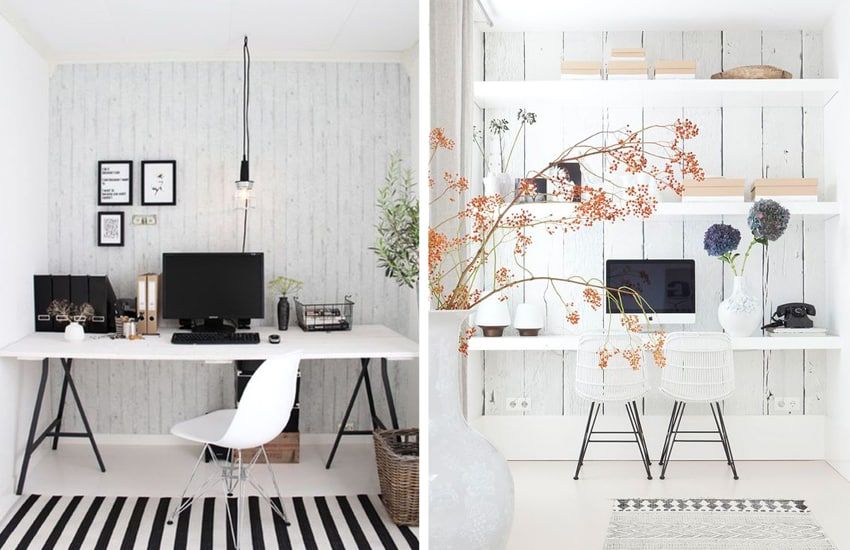 It will be trial and error, but even just moving your furniture around in different ways every couple of weeks can keep your home office feeling fresh. For some more layout and style ideas, check out our SWIISH compilation of #WFH inspo below…