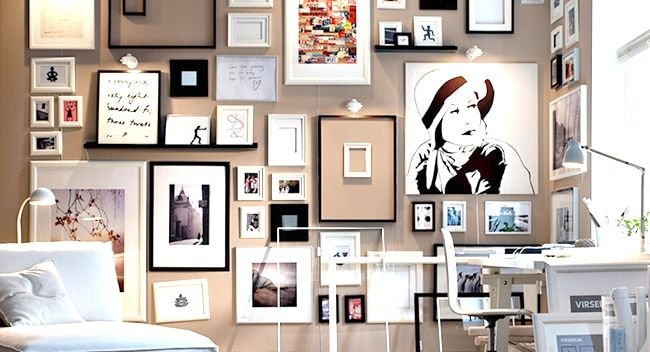 I love finding new and creative ways to brighten up my home. That's why I am loving the gallery wall. It's the perfect way to display your treasured memories and makes for such a beautiful artwork.
Although this look seems simple (and it is – just hang some pictures wherever you feel like!) there are a few tips to make your wall collage a beautifully organised mess.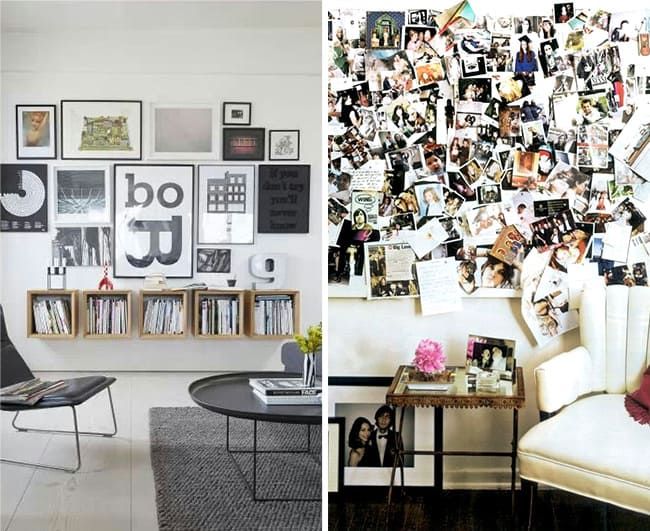 When selecting the theme for hanging your pictures, try and stick to similar options. Coloured photographs, black and white prints, or coloured artworks work best. This will help give your wall a more succinct and cohesive feel.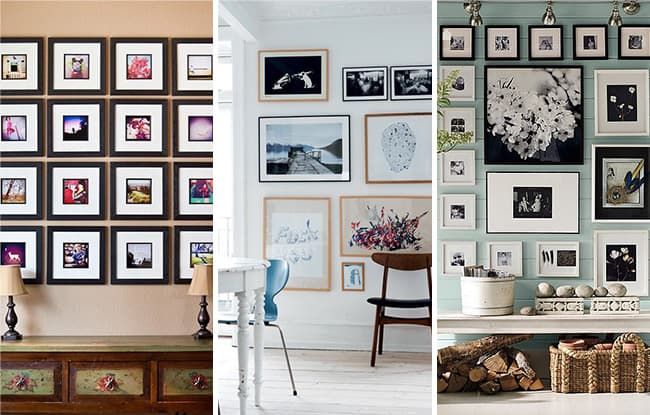 Once you've selected the look you want to go with, make sure the pieces are varied in size. Different sized images tantalise the eye and will make your collage look more eclectic and visually appealing.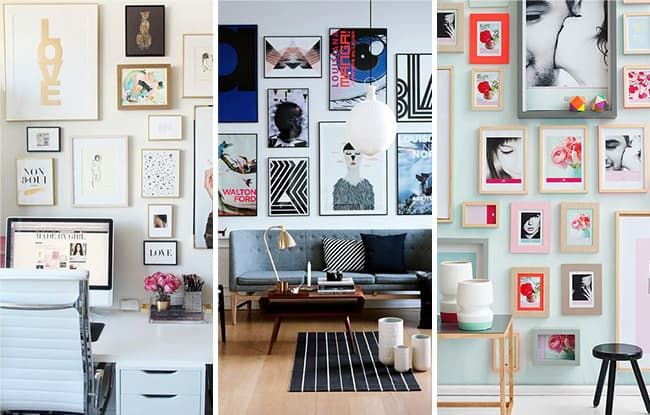 If you want your wall to have a casual, cluttered look, try placing your chosen pieces haphazardly, or perhaps even in a specific shape. By working with borders, the pictures are bound to overlap. We love heart shape wall collages for a romantic look.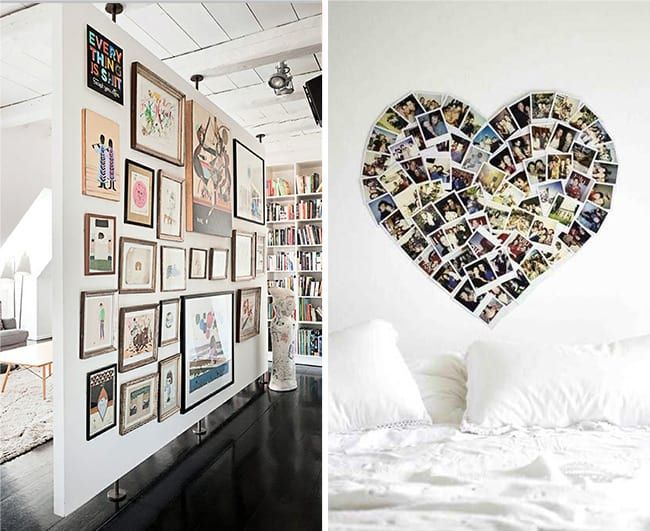 An organised and elegant gallery looks best when your chosen pieces are framed and matched the same. This element of uniformity will be sure to keep your wall from looking chaotic and disheveled.
To avoid spending an absolute fortune on new or matching photo frames, head to your local Vinnies or a flea market to find some cheap ones. You can even use that old wallpaper or pages from a vintage book to cover the frames.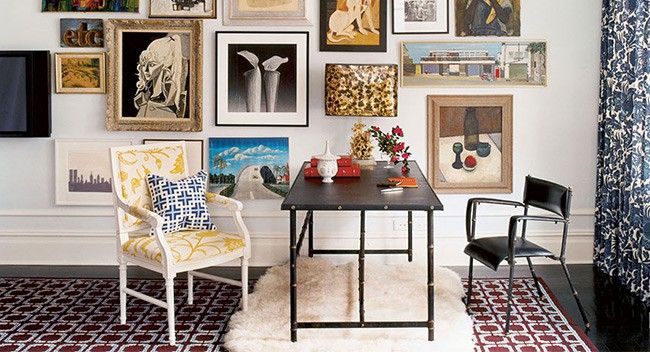 Whether it's minimalistic or all-out memory fest, the gallery collage is definitely an inventive way to add a little warmth and personality to your space.
Check out our swiish gallery for more fab inspiration for your gallery wall: