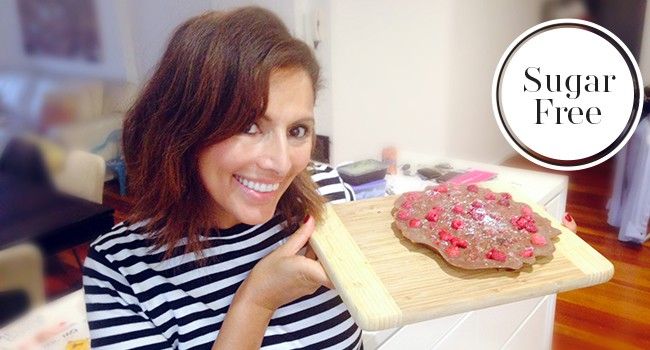 Dessert lovers rejoice! This yummy raspberry ripple is from the amazing 'I Quit Sugar' recipe book by Sarah Wilson, so there is no need to feel guilty about it – well unless you eat the whole batch… but if there was no one to witness it, it basically didn't happen right!? Right. Glad we got that sorted.
Looking back to Week Six of my 'I Quit Sugar' program, I was completely obsessed with coconut, and this recipe reminds me why. If your sweet tooth is screaming out for some chocolate, I highly recommend you make this!
So without further delay here's how to make this delicious, guilt-free sweet treat: 
Ingredients
What to do

1/3 cup of frozen raspberries

1/3 cup of shredded coconut, or coconut flakes for a chunkier version

1/3 cup coconut oil

80g of organic, salted butter

2 tablespoons raw cacao powder, or cocoa 

2 tablespoons rice malt syrup

1. Line a dinner plate or baking tray with baking paper. (If you use a dinner plate with a slight indent it will create the perfect shape).

2. Scatter the berries and coconut on the plate or baking tray.

3. Melt the oil and butter in a saucepan or microwave (the oil takes longer to melt, so add the butter in a little bit later).

4. Stir in the cacao powder and syrup and keep stirring until the syrup has melted and mixture is well combined.

5. Pour the mixture over the berries and pop into the freezer for 30 minutes until firm. To serve either break into shards or cut into wedges.

 
swiish tip: Make sure the rice malt syrup has melted over the heat and mixed well with the other ingredients before pouring over the berries and coconut. If you don't, you run the risk of your mixture splitting – it still tastes good but looks a bit funky.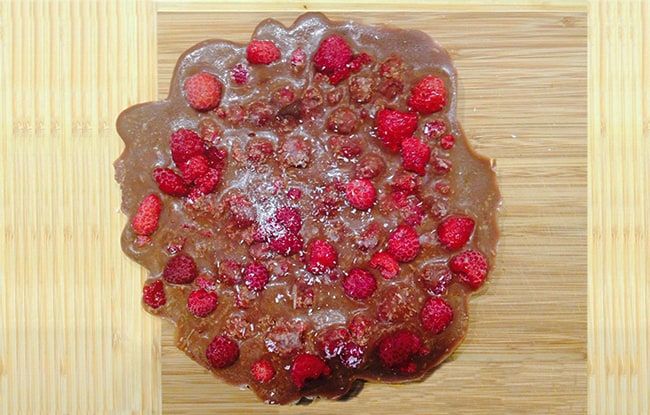 Got a hankering for some other delicious sugar free recipes? Grab a copy of Sarah Wilson's I Quit Sugar cookbook here.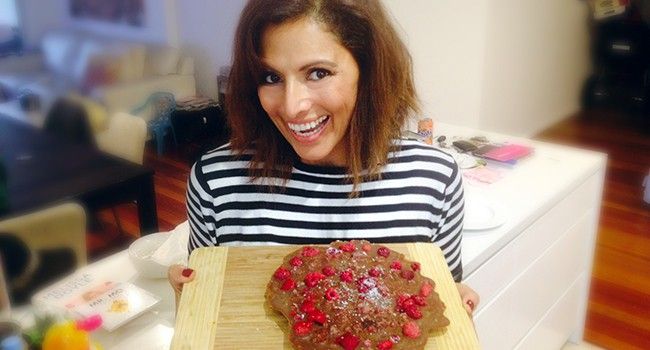 Giveaway!
Simply leave a comment below and tell us in 25 words or less what your favourite 'I Quit Sugar' recipe is, and why, and you could win a copy of the 'I Quit Sugar' Kids ebook! Now that's a real sweet treat.
Entries will be drawn on Tuesday 20 May at 10.00am AEST. Good luck! 
*By entering to win, you agree to be subscribed to and receive communications from swiish.com.au