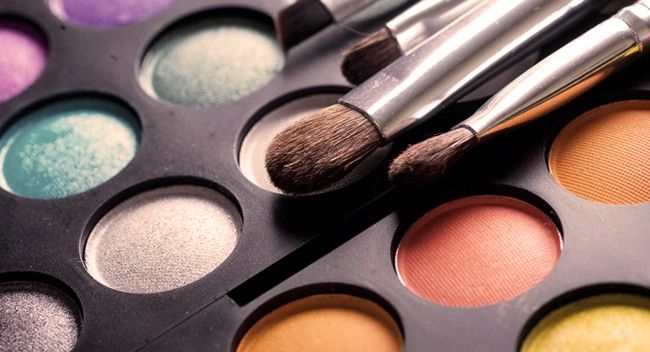 The trusty make-up palette has long been the BFF of makeup artists everywhere. Why? Because these babies are the trick to creating flawless looks for any occasion.
Makeup palettes are perfect for an organised makeup bag and a quality colour palette goes a long way.
But don't worry about breaking the bank – some of the best makeup palettes are more affordable than you might think. We've rounded up the best of the best to get you started… 
Naked Palette – Urban Decay – $81.60 

This palette has been crowned the best eye palette by beauty editors around the world. The colours range from golden browns to smoky greys, so it's perfect for both day and night looks. It also wears so well on the eyelids that you'll look just as polished at the end of the evening as you did on arrival.  

Contour & Highlight Palette – NP Set – $29.00 

A good blush palette is a beauty bag staple. Make sure you get one that includes highlighters, rosy pink tones and deeper bronzers to match all seasons and looks. NP's Contour & Highlight Palette has four colours, which can be used on their own or together for a glam sculpted look. I love this one! 

Bronze Shimmer Brick Compact – Bobbi Brown – $72.00

The bronze colours in this palette are perfect with neutral blush shades. And a bonus – each of the five colours also double as individual eye shadows. This one is great to keep in your clutch during your night out.  

Pucker Up Lip Kit – IMAN – $45.80 

This is perfect for those who like to change their lipstick colour often. With 10 colours ranging from rich plums to bright corals, there's a shade to suit every skin tone.   

Gorgeous To Go Palette – NP Set – $35.00  

If you're looking for one palette to cover EVERYTHING, then this is the palette for you. This compact palette has colours for eyes, cheeks and lips. And it even comes with its own compact brushes. It also retails at only $35.00. Now, that's a beauty bargain!   
' swiish tip: The key to perfect makeup application is using the right brushes. Store your palette in your handbag with a trusty compact brush kit. We love this compact kit by Becca, $88.00.