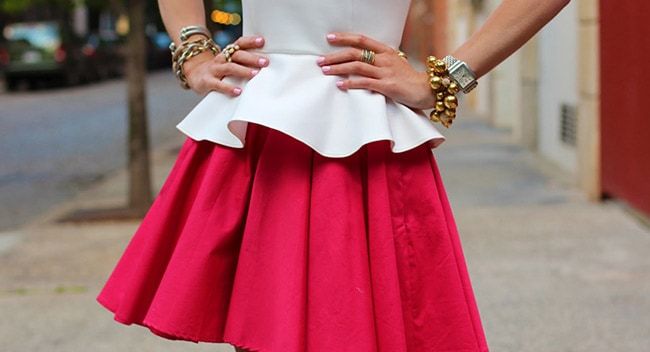 What I love about peplum is that not only is it stylish but it's flattering on every body shape, celebrating curves and giving the wearer the appearance of an hourglass figure by emphasizing the waist. You'll often spot me sporting the trend – either in dresses, tops or skirts. There's a reason why peplum has stuck around as a fashion must-have for a while and I still can't get enough!
With so many styles and ways to wear peplum, new and quirky designs continue to make it a wardrobe staple. It's simple to wear and even easier to dress up or down.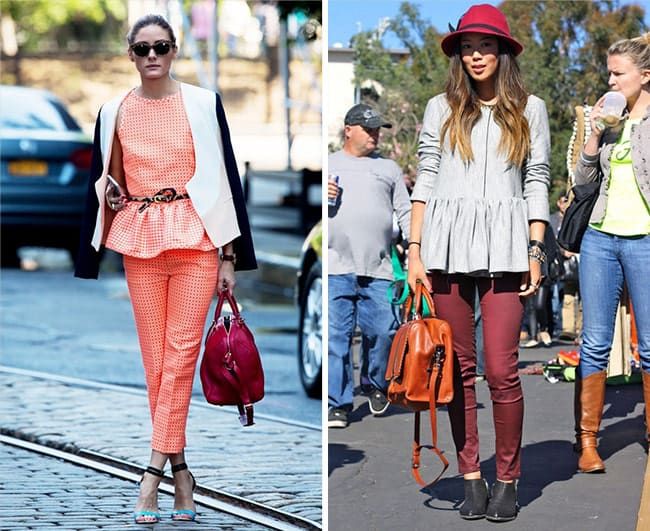 Our tip is to keep accessories and layering to a minimum. If you are trying a top or skirt in this style make sure you keep the other half as simple as possible. Pair peplum tops with skinny pants or pencil skirts to ensure the waste is accentuated. Styling a peplum dress is as easy as adding a statement necklace, stilettos and a killer clutch, and you're good to go. Peplum does all the work for you.
It's not just me who can't get enough either – celebs are still loving peplum too. Jennifer Aniston, Kim Kardashian, Olivia Palmero, Blake Lively Emma Stone and Michelle Williams have all been spotted rocking peplum both on the red carpet and in their off-duty street style.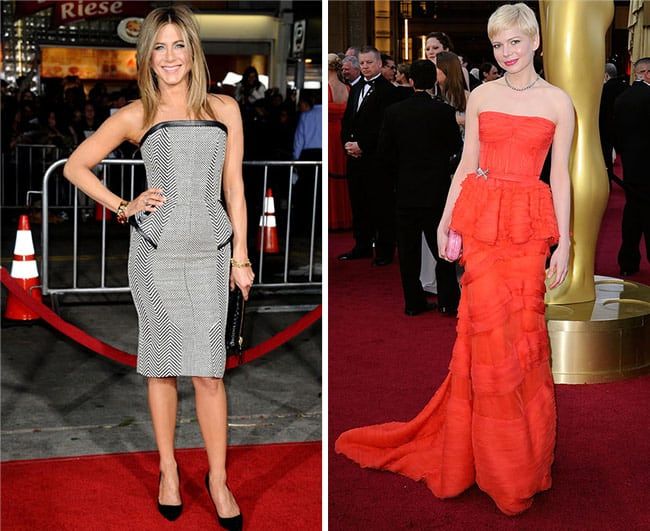 Chic and better yet, affordable, shop the look at ASOS, Topshop, Boohoo and Missguided.