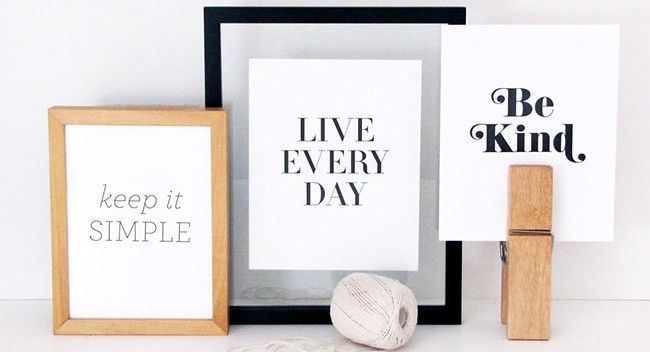 At swiish, we can't get enough of inspirational quotes. We Tweet them, we Facebook them, we Instagram them, we have a Pinterest board devoted to them. Why? Because they make us feel good, they inspire us to be our best selves, they remind us to nurture, to work hard, to travel, to love ourselves, and to appreciate every moment.
We all know that life can get overwhelming at times. Balancing family, work, friends, money, housework…. it's exhausting – and not just physically, but mentally as well. Sometimes you just need that little pick-me-up, a little reminder of what life's all about and why, despite the chaos, it's all so worth it.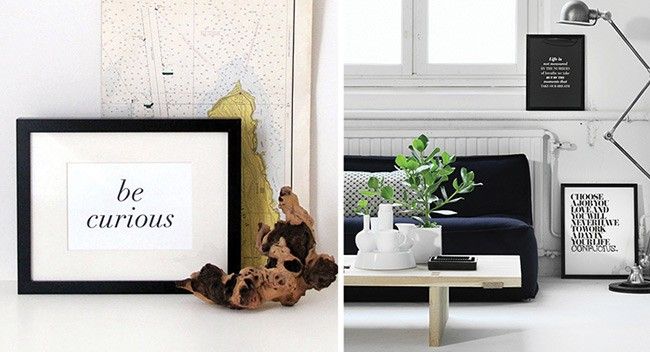 That's where I find feel good prints come in handy. Nothing brightens my day quite like reading one of my favourite quotes. We've put together some of the swiish team's favourite prints and images to get you inspired.
 

If You Change Nothing

If you change nothing, nothing will change.

32cm x 46cm framed digital print from OneSixEightOne. $21.21 (approx), etsy.com

 

Inspirational Quotes On Canvas

Life is not measured by the number of breaths we take, but by the moments that take our breath away.

22cm x 18cm print on canvas. $49.95 for a set of 2 from Red Wrappings.

 

Not All Those Who Wander

Not all those who wander are lost.

29cm x 29cm carve plywood quote board, available in 4 colours from Maker Studio. $50.00 from Hard to Find.

 

The Longer You Wait

The Longer you wait for the future, the shorter it will be.

20.5cm x 25.5cm framed poster, available in 3 colours from Cheyenne Lyons Design. $16.08 (approx), etsy.com

 

Eye Chart Print

Never lose sight of the fact that just being is fun.

48cm x 24cm eye chart print. $29.00 from Everything Begins.

 

You Are Stronger Than You Seem

You are stronger than you seem, braver than you believe and smarter than you think you are.

71cm x 66cm wall decal, available in over 50 different colours from Innovative Stencils. $21.42 (approx), etsy.com

 

Write Your Own!

Create your own inspirational quotes and write them onto this 56cm x 91.5cm chalkboard wall decal. $25.00 (approx) from Urban Outfitters.
Need more (ahem) inspiration?