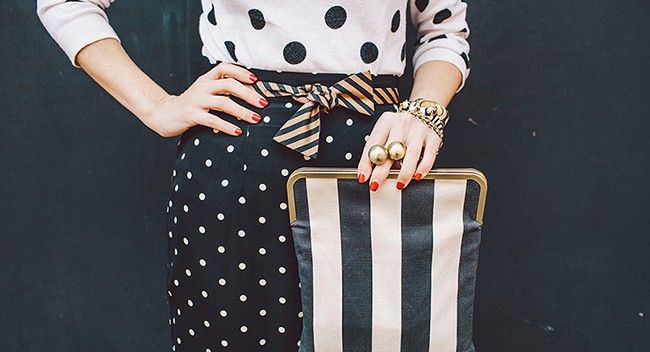 Much to the delight of the swiish team, polka dots are back this season. Spotted on the streets during fashion week, it seems celebs and stylistas can't get enough. Whether they're big or small, colourful or monochrome they make a fun and feminine addition to your wardrobe.
Polka dots can have us reminiscing our childhood in a flash, however when it comes to styling, it's important not to go over the top with the 'girlie factor' or you'll risk looking like a twelve year old.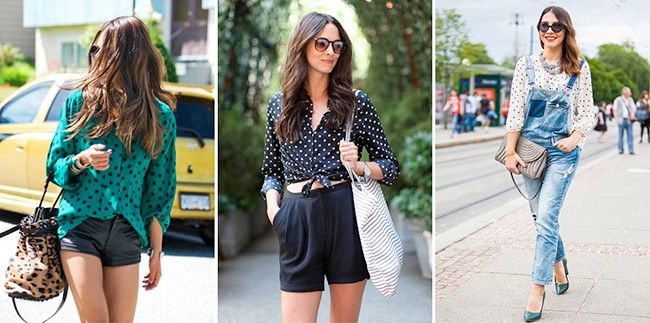 Team feminine polka dot pieces (think blouses and knits) with a structured piece like a blazer or pant. Polka dot pants are also a super chic option; go for the streamlined silhouette of skinny leg pants.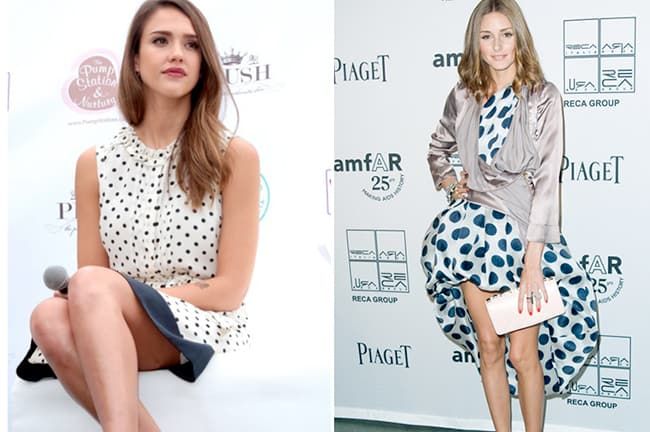 Clashing polka dots and stripes or other prints is a fab statement look. Just make sure the colours in both pieces compliment each other to avoid looking like a Jackson Pollock artwork.
You can shop the look at Witchery, ASOS, Topshop and Modcloth.
Need more inspiration? Check out our style gallery: