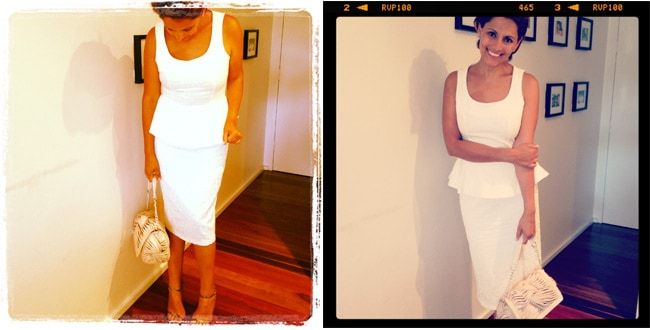 I was a little wary of peplum when I first saw it. But the more I saw it the more I liked it. The more I liked it, the more I wanted it, until I actually became obsessed! Hello white brocade peplum dress!
It's most definitely though a trend item, so no need to spend up big. I bought this dress from ASOS, a few months ago for approx $45.
Initially my hesitation was because I didn't think it would suit me (or anyone except Kate Moss for that matter) but I was wrong. Quite surprisingly this is a very flattering trend, so if you're hesitant, don't be.