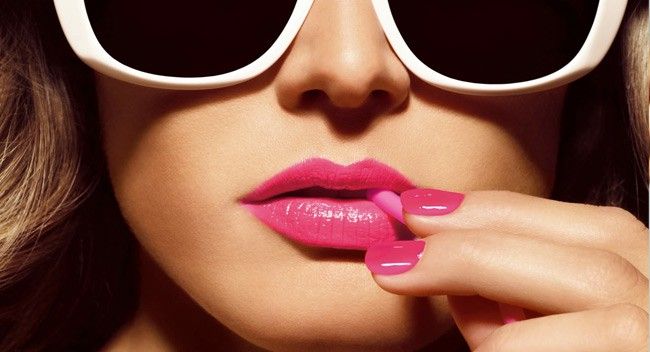 Pucker your lips and step into summer with fabulous bright lip colours, a huge trend that is already popular with celebs, including Emma Stone, Nicole Richie and Rihanna to name but a few. This look is all about being bold and standing out.
Not sure which colour should you wear? Here's the scoop. If you have a cooler skin tone then you would suit bright pinks and light purples. For warmer skin tones, try playing around with bright orange colours that pop! Keep in mind though, if you're wearing a bold lip colour, keep your eye makeup based around neutrals, you don't want to over do it (clown alert!). Be sure to exfoliate your lips first; and choose a matching lip liner as well.

Want to try something different? Mix it up and create a fabulous two tone effect by using a base colour and then adding a different colour over the top. Try a base of coral with bright pink over the top. Play around and see what works.
Here are a few of our favourite bright colours to try:
MAC Cosmetics Pro-Longwear lipstick, $40. Whilst this may seem pricy for lipstick, it's worth the splurge. It has a strong finish and lasts up to 12 hours, so you can get on with having fun at your next party without worrying about touch-ups!
Rimmel London's Kate Moss Lasting Finish lipstick, $11.95, is fantastic for a night out. Its strong and bold glossy lip colour really stands out and has a range of different shades. We want them all!
Another swiish fave is Covergirl Lip Perfection lipstick in Entwined, $14.95. This incredible lipstick is not only a gorgeous shade but also moisturises, giving you more supple lips in just seven days! Love it!