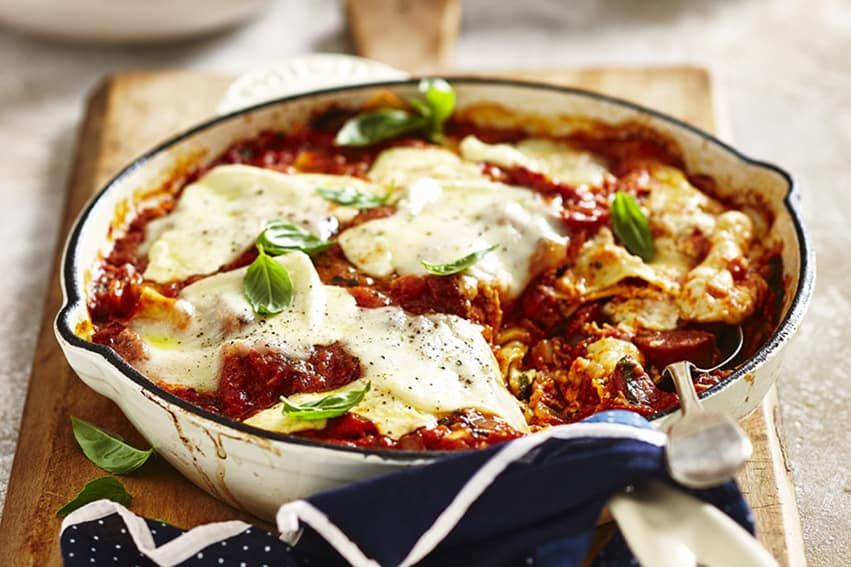 If you've been a SWIISH reader for a while, you would know by now that we think we are part Italian. It's one of our favourite cuisines and also one of our favourite countries. Sally is even taking Italian classes this year to learn to speak the language of her ancestors hahaha.
One of the best things about Italy is obviously the food, and one of our favourite Italian meals is lasagne. Whilst we love to spend weekends in the kitchen making a traditional lasagne, the reality is, during the week, we just don't have the time. Our weeknight dinners are all about fast and easy cooking that can be on the table in a flash, which is why we love our Skillet Lasagne recipe from The Good Life. Anything that can be cooked in one pan is a winner in our books! Hello less washing up.
Here's the recipe so you can make it yourself and please let us know how you go! Do you love Italian as much as us?