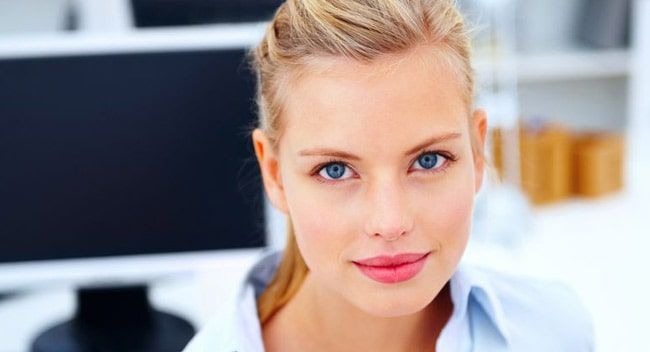 You know how it goes – you arrived at work looking fabulous, but as the day wears on, the makeup you carefully applied, wears off. What you need is a few items that you can use to perfect your look quickly and discreetly, keeping you fresh and fabulous throughout the day!
 

Facial Spritzer

If you have dry skin, then a facial spritzer is a must to keep your skin looking plump and glowing. Whenever you feel your skin becoming uncomfortable or looking sallow, a quick spray will liven up both your complexion and your mood, without ruining your makeup! Botani do a great spritzer for all skin types, containing calming chamomile to soothe as well as revitalise. Botani Soothing Facial Mist, $18.50.

 

YSL Touche Eclat

If there is one product I splurge on, this is it. Loved by makeup artists, celebrities and models, YSL Touche Eclat is a skin luminiser. It contains light-reflecting pigments to make your face and your eyes appear brighter, providing an instant pick-me-up. This incredible product is creamy and weightless, giving your face a flawless finish. No wonder one of these magical products is sold every 10 seconds around the world. Available from department stores, or online from stores such as Mecca Cosmetica. YSL Touche Eclat, $55.00.

 

Dry Shampoo

If you have never used dry shampoo before, this may change your life. OK, maybe not, but it will make a huge difference. We all have those mornings when we think we can get away with one more day of not washing our hair.  Then you get to work, look in the bathroom mirror and think….eeeek. Not good. That's where dry shampoo comes in. It soaks up the oil your scalp produces and instantly makes your hair feel clean and fresh. Just spray on and brush it out. Easy! Available from pharmacies, or Priceline. Klorane Gentle Dry Shampoo with Oat Milk, $8.99

 

Face blotting tissues

Air conditioning can play havoc with complexion, especially those that are oil-prone. To banish unwanted oiliness and shine, keep some blotting cloths handy. A great item to have at your desk – just a dab here and there can make all the difference when it comes to restoring that fresh face. The Body Shop have a cute little product, that comes in a handy, discreet package. The Body Shop Mineral Powder Blotting Tissues, $9.95.

 

@Mirror App

I am always surprised by how many of my girlfriends don't keep a mirror in their drawer at work, or even in their handbag. Now you can do a sneaky check of your makeup to see how it's holding up by using @Mirror, a mobile app that gives you a pocket mirror that you can even use in the dark, thanks to its Night Mode. Genius! @Mirror, Free from iTunes.