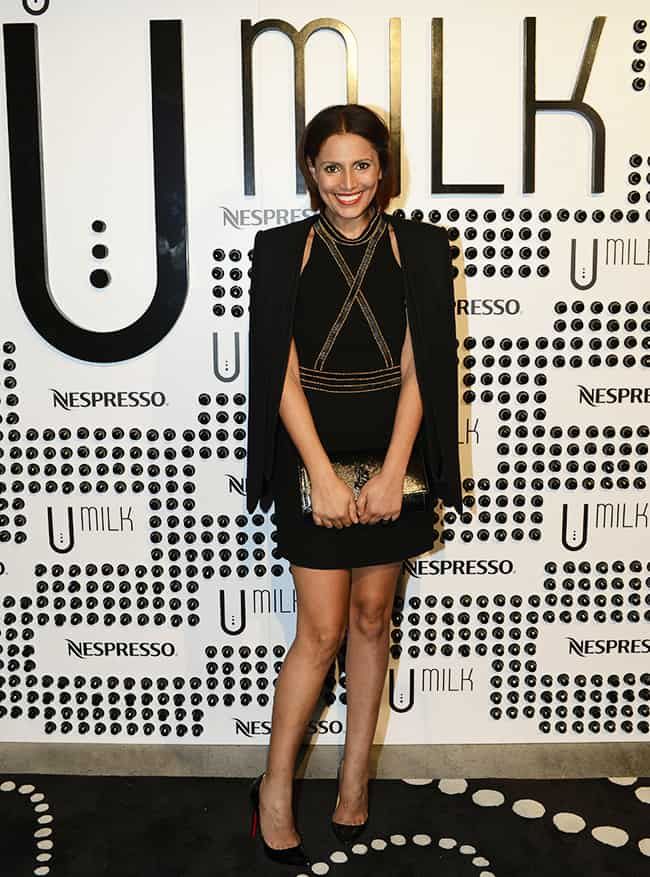 ---
Dress: Sass & Bide (on sale! About 50% off!)
Jacket: last season's Sass & Bide (I've worn it before, here)
Shoes: Christian Louboutin
Bag: Yves Saint Laurent
---
I recently attended the Nespresso Umilk launch and was treated to an evening of coffee everything. As a confessed coffee addict it's safe to say I was in my version of heaven.
Considering I had the event after work, I didn't have much time to deliberate over my outfit so chose sleek lines in basic colours that I knew would work. I am the first to admit that this outfit is a bit away from my usual high-street buys but when you hear how much I scored all these pieces for, you'll realise I'm still 'got them for a steal' Sally.
The bag is a treasured gift from a dear friend that i have had for years and continue to use again and again. I seriously can't get enough of it.
The heels were my present to myself after beating cancer.  They weren't exactly cheap but I kinda figured I'd had a rough ride so deserved them and they're such a classic colour and shape I can wear again and again and again so totally worth it.
My dress is by Sass & Bide and in true Sally style I got it on sale (50% off no less) so it cost roughly $200. Which when you think about it, is the price you'd pay for most high-street dress buys anyway.
And lastly my jacket is last season's Sass & Bide and yes while initially the outlay for this particular piece was expensive when it comes to cost per wear it's made triple the return. I wear this jacket every second day and it literally loves any outfit I throw it on with. You might've seen me wear it here and here before.