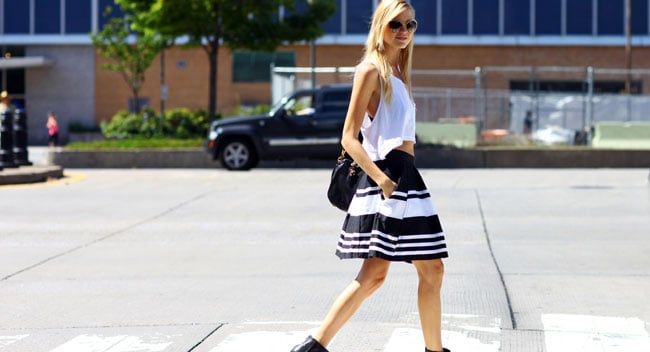 A-line skirts are a wardrobe staple of mine. Flattering, flirty and feminine, they make your legs look longer, hide any tummy trouble-spots and are simply chic. That's makes them a winner in my book.
We love to match our A-line skirts with loose, slouchy tops or boyish shirts for a sophisticated look. Accessorise with a belt at the waist to ensure you don't get swallowed up by your outfit.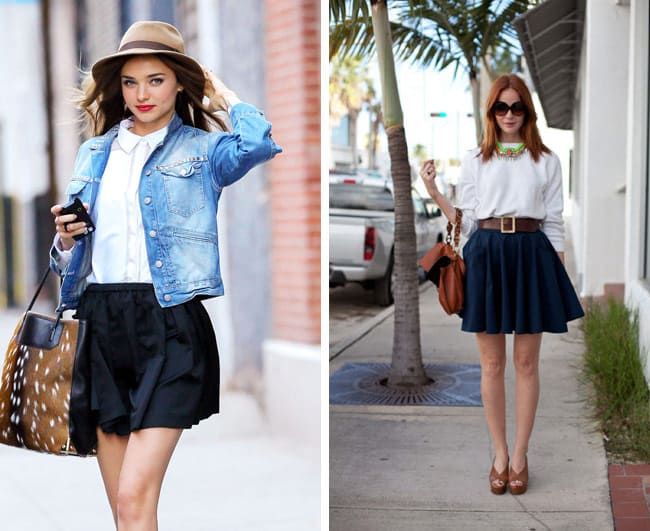 If you've embraced one of this year's biggest looks – the midriff top, you can double your trends by styling your crop with an A-line skirt, like reality star Audrina Patridge.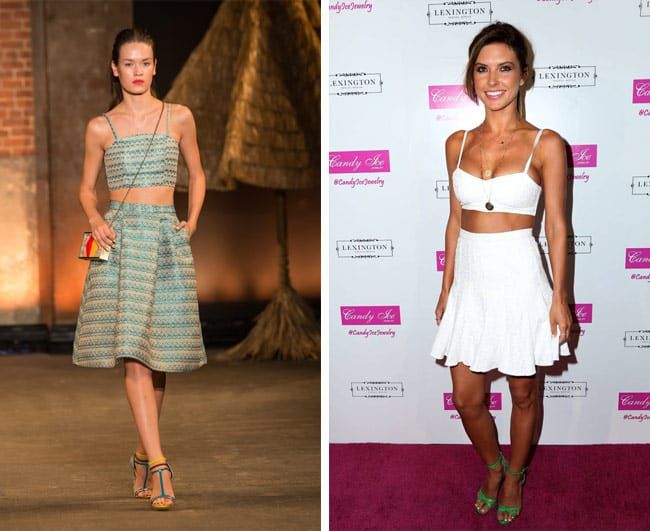 We've raved about polka dot prints on swiish before. A-lines skirts look flirty and feminine matched with polka-dots, or in a Mad-Men-esque fifties inspired ensemble.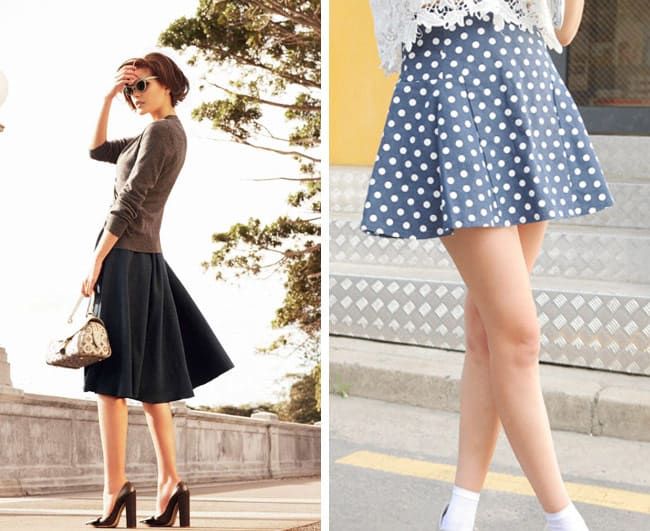 Shop the look at Review, Jigsaw, The Iconic and ASOS.
For more A-line inspiration take a look at our gallery: