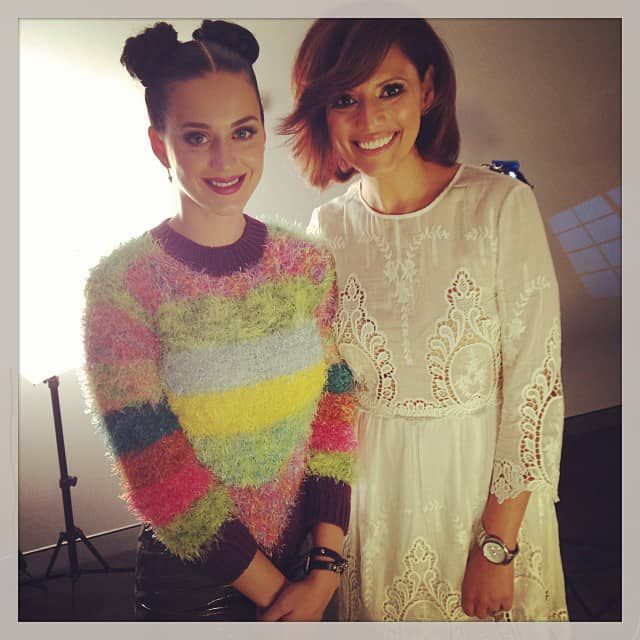 ---
Dress: Bebe Sydney
Watch: Phillip Stein (in shot with Katy), Triwa (in still shot)  
Sunglasses: Prada 
---
I wore this dress when I interviewed the lovely Katy Perry and got so many compliments. A white lace number couldn't be more perfect for summer dressing! This one is by Bebe Sydney and was $149.95. I love working on a 'cost per wear' ratio, and I can tell you, it's already pretty low for this dress, as I can't get enough of it! 
I know I already have a multitude of white dresses, (like these ones here, here and here) but seriously a white lace number is perfection in a dress! The thing about white dresses is that they are so, so versatile. If I still haven't convinced you then read here why you can't go past an LWD. It is a swiish staple!
Love teaming this dress with a classic, statement watch like these two by Triwa (below) and Phillip Stein (worn to my Katy Perry interview). These were both gifts I received a while back and I love them. I'm obsessed with classic, chunky watches. They feel so chic and elegant but still work perfectly even when I'm dressed down in jeans and a tee. 
The sunnies are Prada and were roughly $250 (on sale) from David Jones. They were a bit of sting but I instantly fell in love when I tried them on, especially because of the cats-eye shape. I had to take them off when interviewing Katy, although I totally saw her checking them out haha!