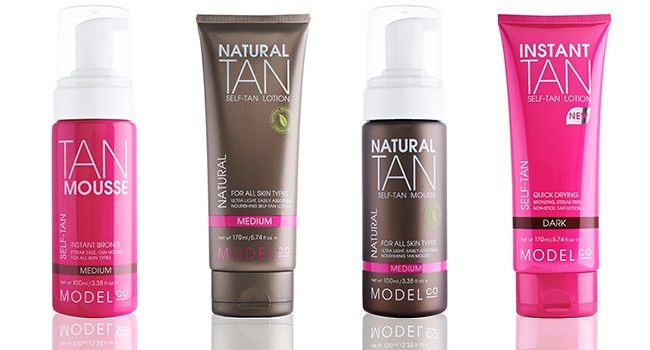 There's plenty to love about winter. Wearing comfy knits, drinking hot chocolate, sitting by open fireplaces. But as far as my skin is concerned, me and winter? I'm not a fan. The sunless, windy climate can wreak havoc, leaving my complexion dull and dry. Not fun.
Buuuuut I love the healthy glow my skin has during the summer (who doesn't?!), which is why I am obsessing over the new ModelCo Summer Tanning Collection. It gives me that summer glow and uses super-hydrating ingredients like aloe vera and vitamin E to nourish the skin.
Thanks to ingredients like almond oil and goji berries, the collection is fast-drying (check!), non-greasy (check check!) and even smells like cocoa butter and coconuts (check check check!). 
So if you're wanting to get your tan on to cure your winter blues, we suggest you hurry and get your mitts on the whole collection here.