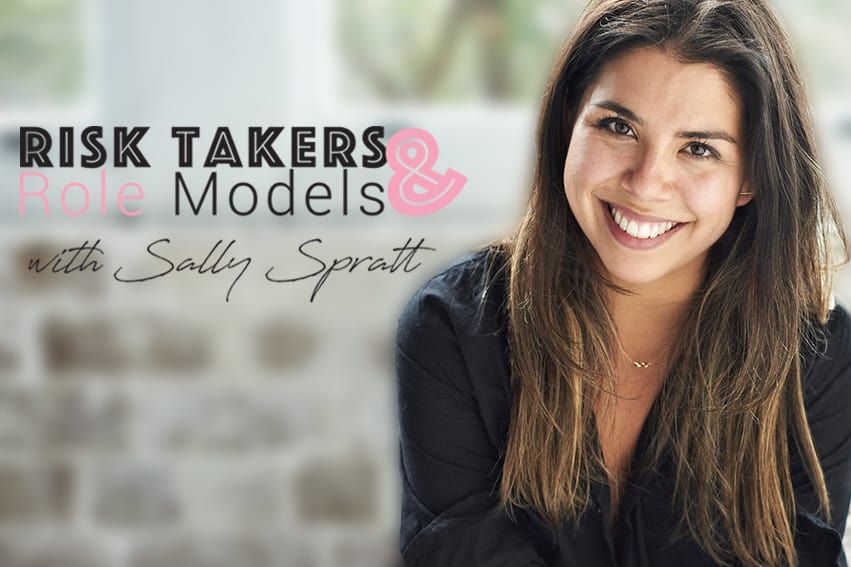 We're so excited to continue our Risk Takers and Role Models series with you today!
Thank you so much for all the wonderful feedback on our inaugural interview with the powerhouse CEO that is Emma Isaacs. Of course, let us know if you have any suggestions as to who you'd like to hear from!
In case you missed it, Risk Takers and Role Models is a new regular series where we profile some of the most inspiring women in our community and get the low-down on the biggest risks they've taken in their life/career, as well as who the five women are who have changed their life in some way. It was founded on the belief that there is a powerful sisterhood that exists between women – a sisterhood that thrives on the ability for each one of us to not only inspire but to be inspired. After all, we are women who want to learn from each other.
Today, we have the pleasure of sharing with you our interview with the gorgeous and incredibly talented Sally Spratt.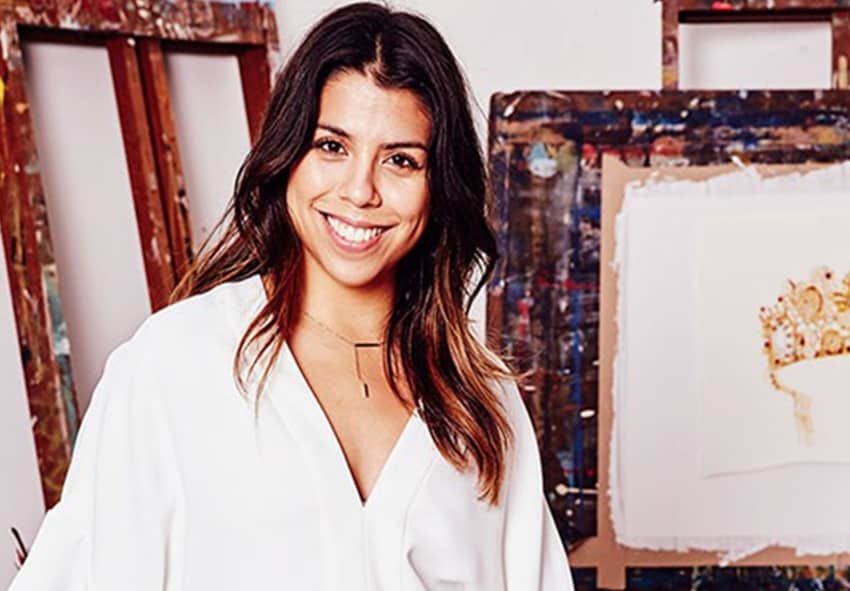 Illustrator Sally Spratt started sketching all of the luxurious pieces she desired but couldn't afford at the time – her illustrated 'lust list' of gorgeous handbags, shoes, accessories and beauty items which she shared via Instagram. This led to the phrase now synonymous with Sally's work "if I can't have them, I'll draw them" and The Lust List was born.
In Sally's own words, she used to live the dream of the luxurious life she wanted through her drawings. Obsessing over the intricate details of beautiful jewelry, luxurious leather goods and enticing fashions, Sally developed an appreciation of the brands and products she was recreating in her imaginary, illustrated world. 
In just over 2 years Sally has amassed not only a substantial Instagram following, but also an impressive list of clients from all over the world who want to experience the magic of The Lust List. Boasting some of the biggest names in fashion, beauty and publishing globally, Sally's portfolio reflects some of the very brands and products that she herself used to dream about.
The Lust List has collaborated with countless brands in its short history, including; La Mer, Bobbi Brown, Estee Lauder, Ultraceuticals, Coach, Smythson, Seed, Sugarfina, Electrolux and Frank Body.
Sally has also been featured in a number of major national and international publications including Vogue Australia, Vogue Brides, Harper's Bazaar Mexico, French Glamour, L'Officiel Turkey, Marie Claire, Elle and many more.

1) Sophia Amoruso – Author of #Girlboss, Nasty Galaxy, founder of Nasty Gal and GirlBoss Radio. – I have been listening to her radio station where she interviews "world-class girl bosses" and talks to them about how they began to where they got to. I am always so inspired and empowered listening to these incredible and courageous women. 
2) Roxy Jacenko – Media / PR GURU! – I have been working with Rox since I began TLL and she has been the force behind its media success. Apart from having a personal impact on my work I have looked up to her for her courage, drive, professionalism, passion and all round super woman-ness! 
3) Michelle Obama – Is a role model to all young women. One quote I really admire and feel young women should hear is: "I never cut class. I loved getting A's, I liked being smart. I liked being on time. I thought being smart is cooler than anything in the world."
4) Beyonce – For empowering all women through her lyrics and beliefs. She is an artist that is always played when I'm needing that little bit of a pick me up and to feel empowered. 
5) My best friend Sally Taylor – She runs her own interiors business, she is a mother, a wife and a fiercely loyal friend. She encourages all her friends to be the best versions or themselves and empowers them all with support and loyalty in their endeavours. She teaches and inspires with her knowledge. Sally always allows you to follow your own path with her as a mentor or sound board. She has never put anyone down on her path to success, she has strong morals and ethics that inspire me to do the same. 

1) Taking the leap to start my own business
2) Developing a stationery line
3) Taking three months off work to put together my colouring book.