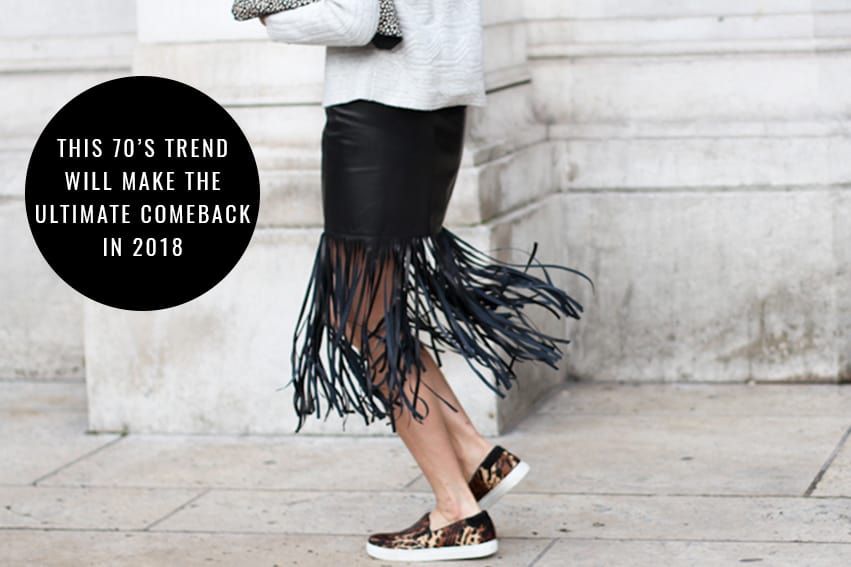 Tassels were one of our favourite trends for 2017. From handbags and dresses to earrings and shoes, we couldn't get enough of this fun and flirty look. 
So it's with great excitement that 2018 will be the year we take tassels to the next level with fringing making the ultimate comeback. This 70s trends is a firm favourite amongst celebs, stylists, editors and bloggers with our bestie, Olivia Palermo, regularly seen sporting the trend. 
With that in mind, we wanted to dissect the trend a little further to show you how to pull off wearing fringe like a cool girl, rather than a cowgirl. Ha! The key to wearing fringe is to add it subtly to your outfit through the use of statement earrings or a handbag, or if you're wearing fringe clothing, we suggest a dress or a skirt, which has the effect of elongating the body.
For fringing style inspo, see our gallery round up below!