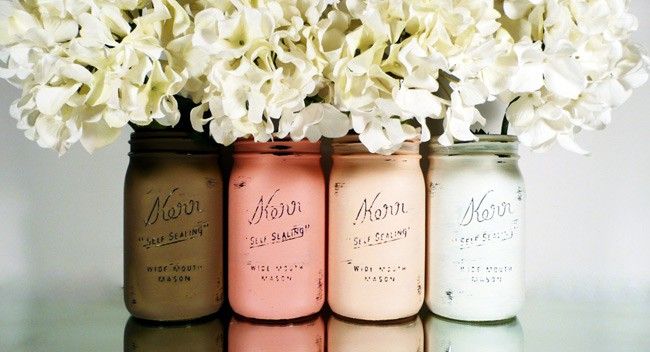 I have become a little obsessed with Mason jars. Recently, I had lunch with my sister at The Grounds of Alexandria in Sydney, where they serve juices and smoothies in Mason Jars. I'm not kidding when I say that I spent at least half an hour discussing with her their many uses and why I love them so much.
Although they have been around since 1858, Mason Jars have stayed pretty much intact as far as their design goes. The difference now though, is that not only are Mason jars used for home canning or food storage, but also they are being used to create some of the most stylish, chic home decor we've seen.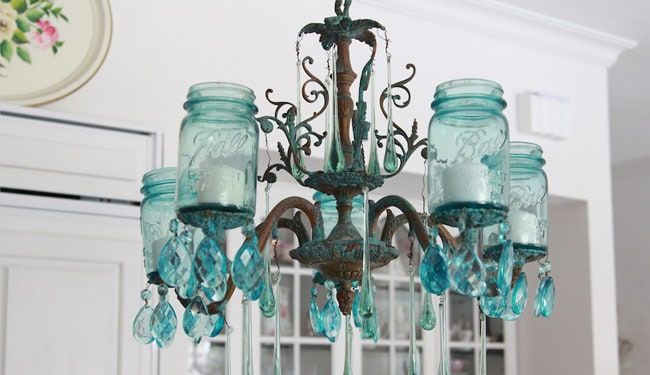 You can use Mason jars as candle holders, vases, mini terrariums, sewing storage, home organisers and lanterns. Impress your guests by using the jars to hold each person's cutlery and napkin, and then use the jar as a glass for some refreshing home-made drinks. Or if you're having a kids party, swap the lolly bags and put all of the treats into a Mason jar instead.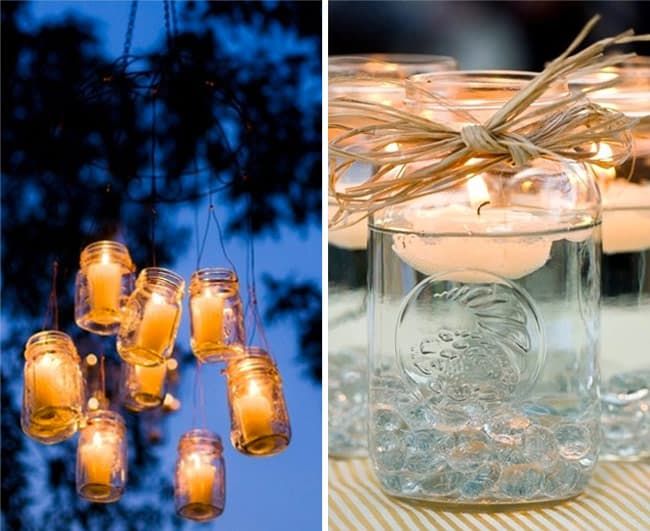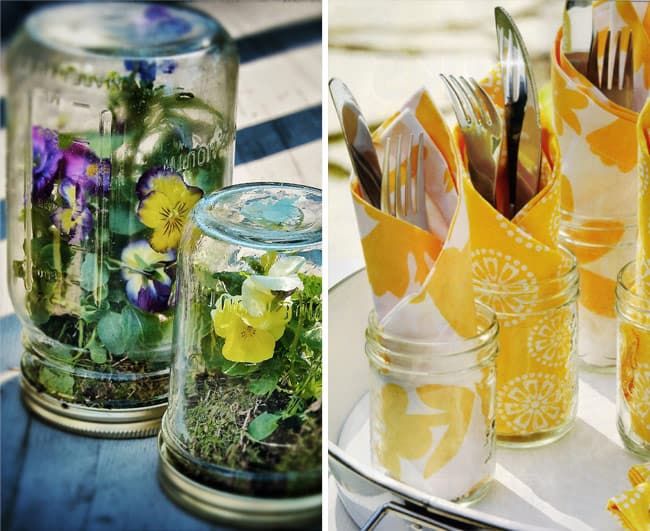 Replace your old bathroom and kitchen soap dispensers with this oh so cute DIY. It works wonderfully with dishwashing liquids, soaps and lotions and doesn't take long to make. Best of all, you can buy or paint your mason jars to suit your decor!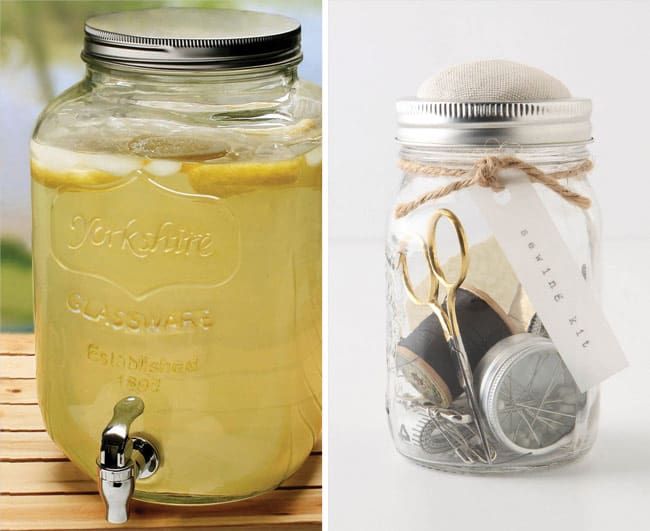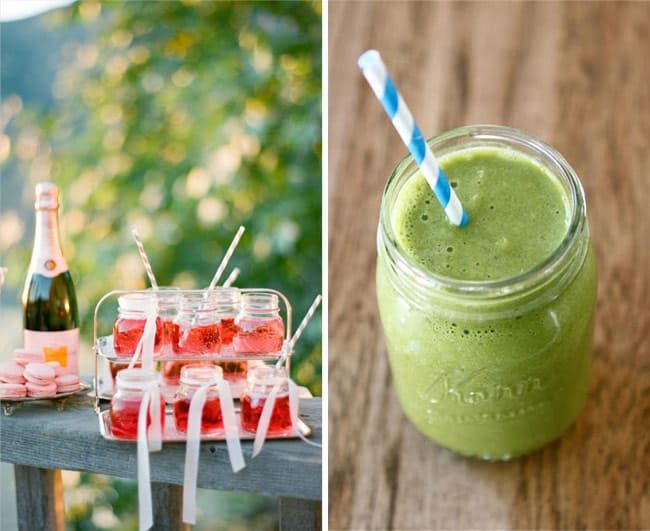 swiish tip: if you don't have a drill, you can use a hammer and nail to create the hole in the lid.
Where to shop the look:
You can find a wide range of Mason jars online at Down That Little Lane, Oz Farmer, Soda Lime and The Redback Trading Company. You can also source similar jars from Ecojarz and Coles as part of their fab Cook & Dine range.
Need more style inspiration?