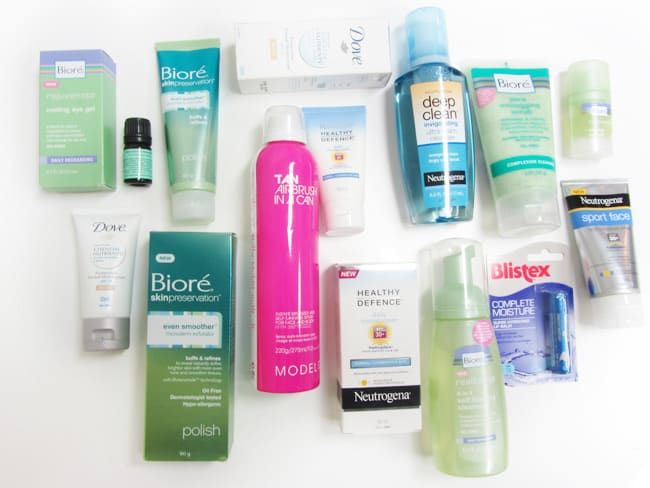 You will love the bag of skincare and beauty goodies that we're giving away today! It's chock full of everything you need to get your skin looking radiant and fresh!
Valued at $162.40, the pack includes:
Bioré Pore Unclogging Scrub
Bioré Revitalise 4-in-1 Self-Foaming Cleanser
Bioré Skin Preservation Even Smoother Microderm Exfoliator
Bioré Rejuvenate Cooling Eye Gel
Neutrogena Healthy Defence Daily Moisturiser
Neutrogena Sport Face Sunscreen Lotion
Neutrogena Deep Clean Invigorating Ultra-Foam Cleanser
Dove Face Care Essential Nutrients Protective Tinted Moisturiser
ModelCo Tan Airbrush In A Can
Blistex Complete Moisture Super Hydrating Lip Balm
Black Chicken Remedies Love Your Face – serum sample
All you have to do is answer our very easy question in 25 words or less for a chance to win! So be quick!