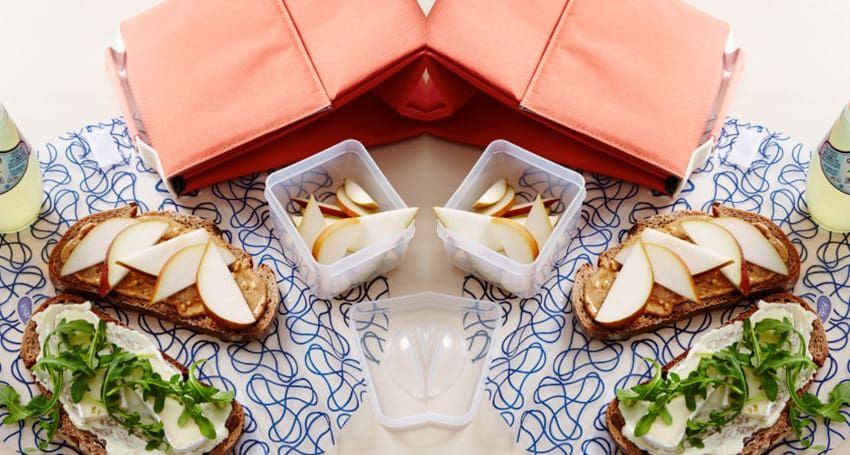 Packing your own lunch for work is a great way to save time and money, and to make sure that you're eating delicious, healthy foods. So if you've been constantly cracking open the tupperware, only to be met with a great big bowl of boring then we have the solution for you.
The SWIISH team have been testing and tasting quick, healthy and easy work lunches. The result?  Well let's just say, when it comes time to break out the forks and tupperware in our office, boring is never an option.
Here are some of our favourites so far:
LEFTOVERS FRITTATA

One thing we discovered during our lunchbox experiments – there's not a lot you can't make into a frittata.  Leftover salmon and broccoli?  Turn it into a frittata.  Got some extra roast vegie's?  Bake a frittata.  Made too much quinoa?  You guessed it…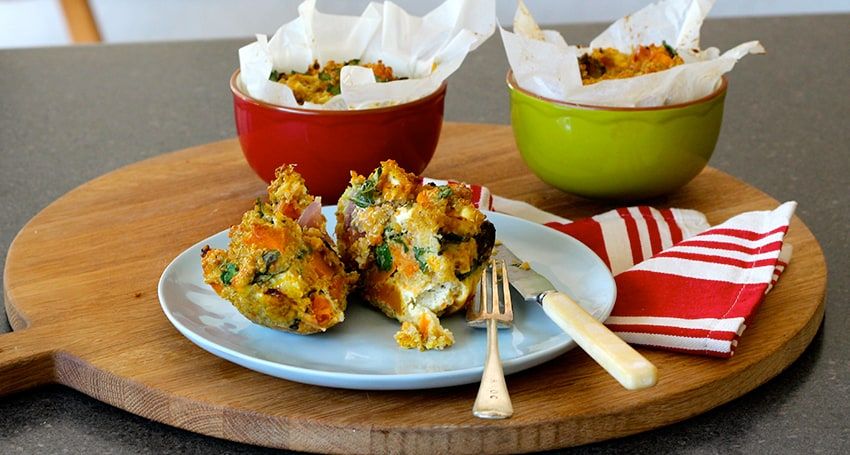 What you'll need:
What to do:
    •    2 cups cooked quinoa
    •    2 cups leftover roast vegies cut into small cubes
    •    1/2 cup fresh herbs roughly torn
    •    80 grams goats cheese (substitute with fetta)
    •    1/4 cup grated parmesan cheese (substitute with regular cheddar)
    •    4 eggs, whisked
    •    1 spring onion finely chopped (substitute with regular brown onion)
    •    Salt & pepper to taste
    1.    Preheat your oven to 180°C.
    2.    Line your muffin tray (or 4 ramekin dishes) with baking paper
    3.    Combine all ingredients and mix well. Then distribute evenly into             muffin tray or ramekins
    4.    Pop into oven for 35-45 minutes until they are cooked through.
    5.    Take out, let cool and then enjoy. We like to eat these with a side salad.

































CARROT, LENTIL & RAISIN SALAD
I love this salad as a bit of a change up from your standard green salad plus it goes perfectly with any leftover green veg. It's super filling with all the fibre and protein from the lentls and quinoa.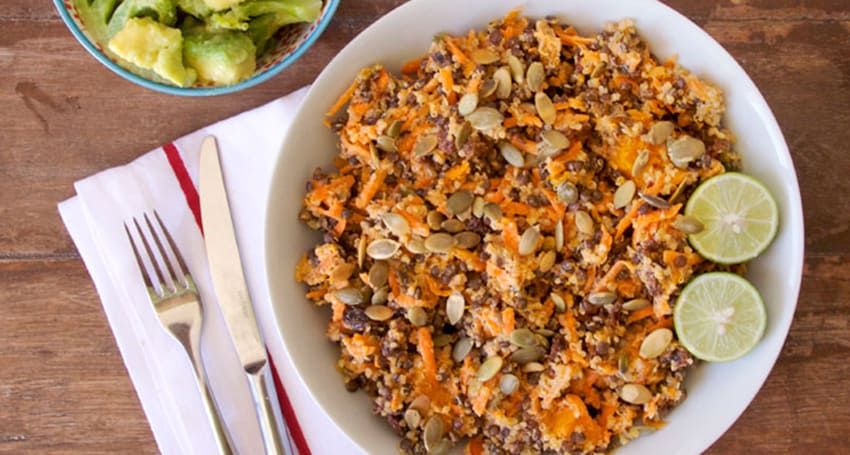 What you'll need:
What to do:
    •    3/4 cup quinoa
    •    3 carrots
    •    1/2 a cup of lentils
    •    1/2 a cup of raisins
    •    1/2 of a cup of pine nuts
    •    1 large butternut squash

                                                                                                                                                                                                    
For the dressing:

    •    3 tablespoons of olive oil
    •    2 tablespoons of tahini
    •    1 teaspoon of tamari
    •    1 lime
    •    salt

    1.    Start by pre-heating the oven to 190C, then peel and cut the squash into bite size chunks. Place them on a baking tray drizzled with olive oil, salt, dried rosemary (optional) and pepper and bake for thirty minutes until soft
    2.    Next, cook the quinoa and lentils, which should take about fifteen minutes – to flavour them add some lime or apple cider vinegar and a sprinkling of salt as they start to cook.
    3.    Once this is cooking place the raisins into a bowl of warm water and allow them to soak – this makes them much juicier and so much more delicious.
    4.    Then peel and grate the carrots using the fattest holes of a cheese grater.
    5.     Finally, make the dressing simply by mixing the tahini, tamari, lime and olive oil with a fork until smooth. Place all of the ingredients (including the pine nuts!) into a large salad bowl, pour on the dressing and stir well. Enjoy!      

























LEAN GREEN WRAPS
These are so healthy, and super quick to make!  Just throw some yummy ingredients onto your greens and roll them up. Perfect for using up leftovers!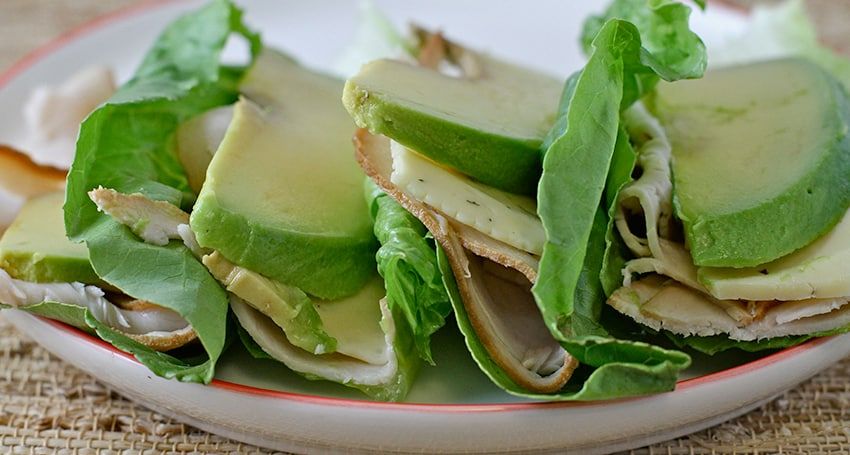 What you'll need:
What to do:
    •    4 iceberg lettuce leaves
    •    4 slices roast turkey (or leftover roast meat)
    •    1/2 cucumber, thinly sliced
    •    250g hummus

                                                                                                                            

    1.    Top a lettuce leaf with a slice of turkey, cucumber, hummus and paprika, then, as if it were a sandwich, wrap it up with another piece of lettuce
    2.    Repeat with the remaining ingredients
    3.    This can be done with a variety of ingredients, such as tomatoes, avocados or peppers, as well as salmon, chicken, lamb or prawns. White cheeses, herbs, garlic, lemon juice, paprika, turmeric, oregano, all work too. Whatever you have in your fridge!






























AVOCADO SHELL SALAD
When you want quick, delicious and easy then look no further. Avocado shell salads are the perfect way to make an easy-to-tote-to-work, nutritious and filling salad.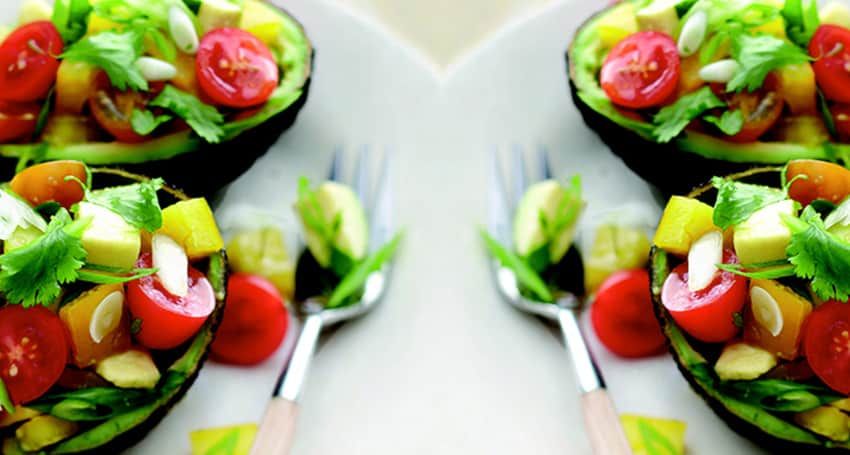 What you'll need:
What to do:
    •    1 tsp extra-virgin olive oil
    •    Juice of half a lime
    •    1 small garlic clove, minced
    •    Pinch of cayenne pepper
    •    Coarse salt
    •    1 firm, ripe avocado halved & pitted
    •    1/2 yellow capsicum, seeds removed & diced
    •    6 cherry tomatoes, halved
    •    1 spring onion, thinly sliced
    •    1 tbsp coriander, chopped

                                                                                                                          

    1.    In a small bowl, whisk together olive oil, lime juice, garlic, and cayenne. Season with salt.
    2.    Scoop out flesh from avocado halves, reserving shells, and chop. Transfer to a bowl and add bell pepper, tomatoes, spring onion, and chopped coriander.
    3.    Drizzle with dressing and season with salt. Gently stir to combine. Spoon mixture into reserved shells. Garnish with whole coriander leaves & enjoy.